JUEGO EN BICICLETA
coloreardibujo.com, Spain, 2010s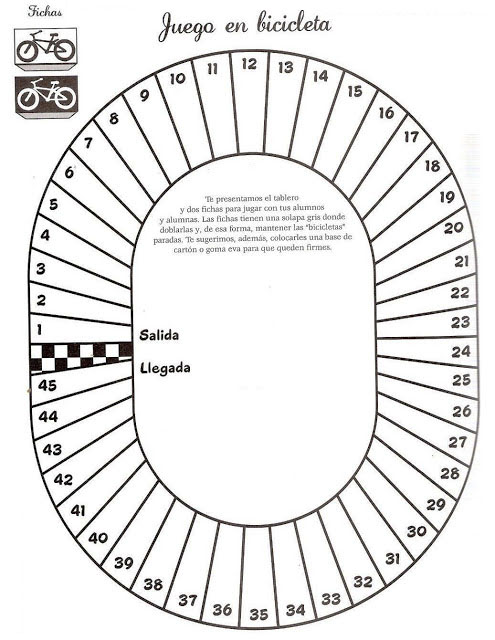 This is a simple print and play velodrome-shaped board I found in a Spanish website. It does not even have rules, and the quality of the image is not so good, but anyway, it qualifies as "cycling board game". If you check the original website, you will find other simple games to print and play.

According to the information on the website metadata, this game was uploaded on September 22nd, 2018. However, if you download the game directly from the site you will find an old Picasa URL on the topmost left hand corner of the game. Since Picasa was discontinued on March 15th, 2016, this game was obviously created before that date.
Description written in March 2020.
| | | | | |
| --- | --- | --- | --- | --- |
| | | | | |
| INDEX (MAIN) | ALL THE GAMES | ALPHABETICAL | CATEGORIES | WHAT'S NEW |