LE JEU DU TOUR
L'Auto, France, 1937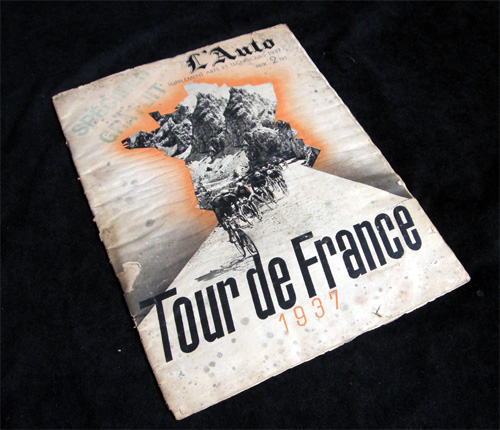 Nice goose game inside L'Auto's 1937 Tour de France programme.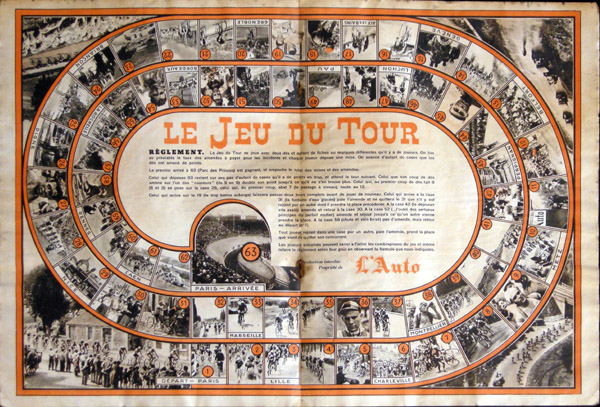 Gooses are replaced by riders, field 19 is a still hostel, field 31 is a chilly water fountain (instead of the well, but still a "bad" field), field 42 in not the maze but a breakfast eaten too fast, field 52 is not prison but "disregard of riders virtue principles" (i.e. rider being kissed by two ladies) which causes to wait until the next rider reaches that point (strange morality!). Finally field 58 is not death but a severe fall that causes to start anew from field number 1.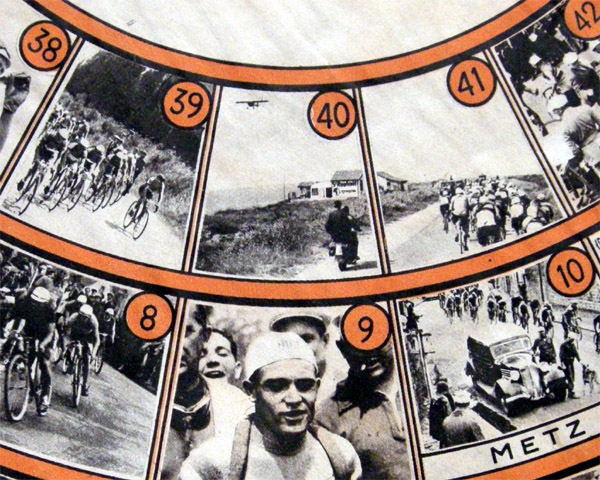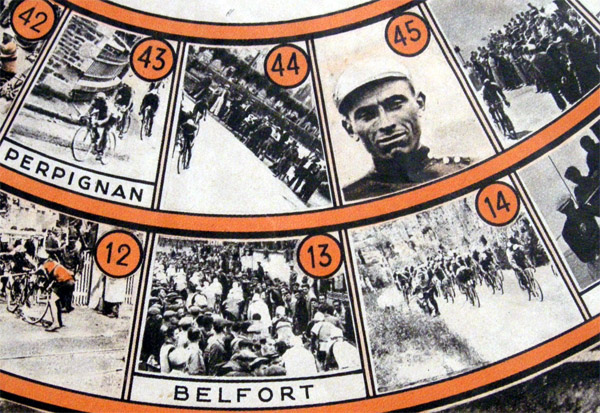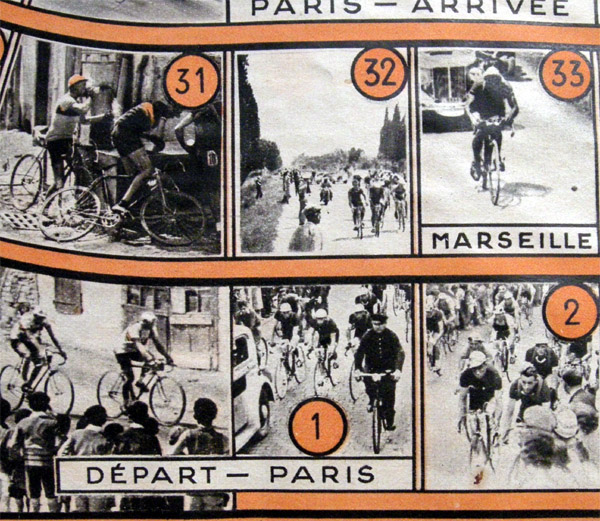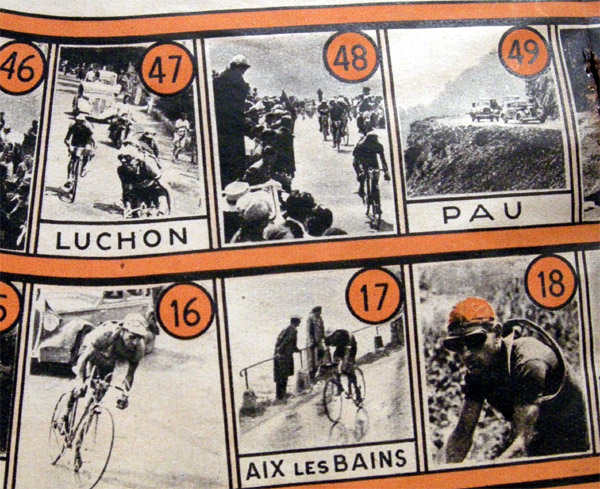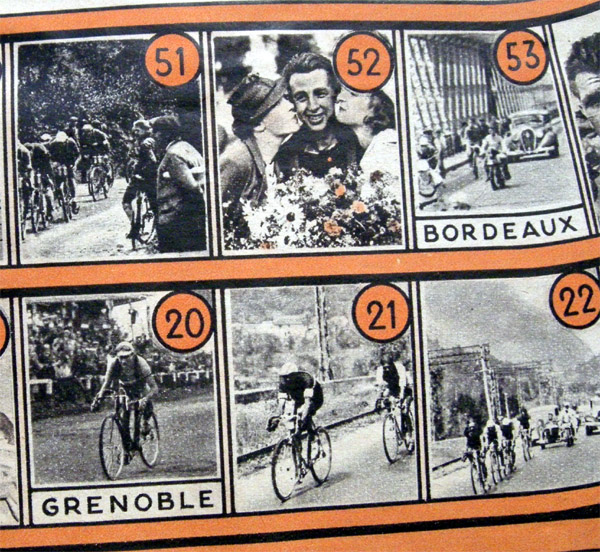 UPDATE December 2019: There is a reproduction of this game included in Jean-Paul's Ollivier's book Chroniques du Tour de France. It is one (one more) of these books which include pretended facsimiles of vintage Tour de France memorabilia. It looked like a nice idea the first time I saw it, but I am afraid there are too many of them around. In this case the game cannot be considered a facsimile since it is (much) smaller than the original, which is a pity.

Thanks to Didier for the tip.
| | | | | |
| --- | --- | --- | --- | --- |
| | | | | |
| INDEX (MAIN) | ALL THE GAMES | ALPHABETICAL | CATEGORIES | WHAT'S NEW |