MAGLIA ROSA
Self-published, Italy, early 2000s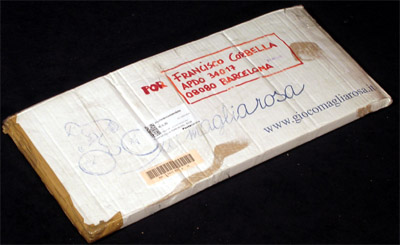 Self made italian game. Their website is down, so probably it will be very hard to find from now on. It was already hard to get when it was supposed to be available. It was not shipped outdide Italy. Fortunately my friend Donato Pompei lent a hand and I was able to buy a copy of the game.

The game was housed in a box that can be direcly sent by mail, as you can see, so every copy of the game is personalized I guess.

The game itself is ambitious (it does not use dice or lots) though sometimes there is a thin line between being ambitious and being pretentious.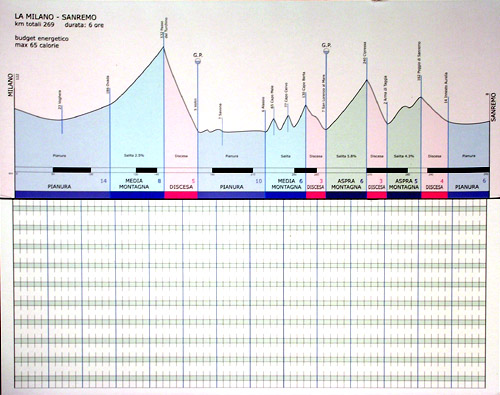 The board is divided in two halves, on of which is common and the other is different for each stage. You can run several Giro stages or a Milan-San Remo.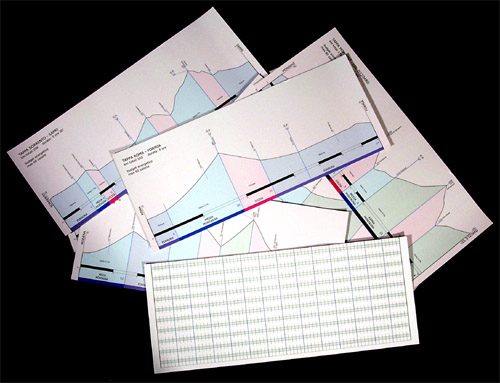 You chose your favorite cyclist, each with his own individual features. The best options are Coppi, Merckx, Hinault or Indurain (looks like Armstrong had not won so many Tours when the game was made).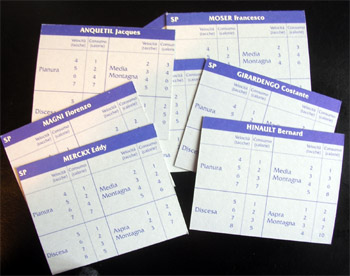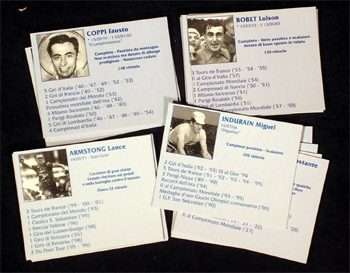 The riders,are... well... I think I am going to use ones from another game!
A complicated (or should I say "boring") energy-keeping table and some chance cards.
You guessed it, it is not one of my favorite games.



| | | | | |
| --- | --- | --- | --- | --- |
| | | | | |
| INDEX (MAIN) | ALL THE GAMES | ALPHABETICAL | CATEGORIES | WHAT'S NEW |