THE GAME OF BICYCLE RACING
McLoughlin Brothers, USA, 1901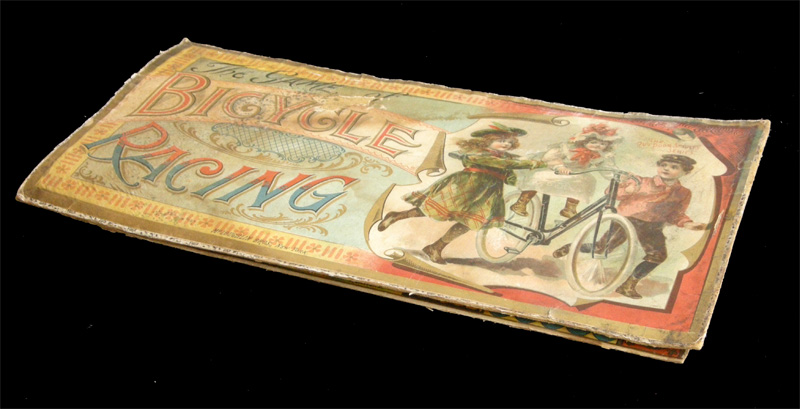 Game quite similar the McLoughlin's 1891 classic Bicycle Race. Though there are at least two other games by Mc Loughlin with similar titles documented (Game Of Bicycle Race, 1895, and Bicycle Racing, 1900), this one seems to have been overlooked (probably mistaken for his classic "older brother").

Unfortunately, my copy of the game is in poor condition. I just have the top of the box, which has the rules on the back, and the board (presumably what used to be the bottom of the box).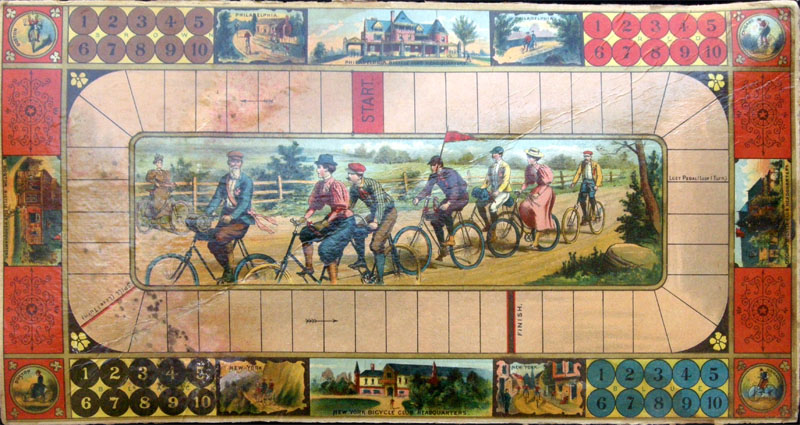 If we comparing the board to Bicycle Race's we see that the main differences are in the track. Here we have a 50 square track, with just two of them marked "SPILL (Lose 1 Turn)" and "LOST PEDAL (Lose 1 Turn), apart of "START" and "FINISH", curiously 23 (or 27 depending on where you start your count) squares away from each other.

By the way, both games are the same size (roughly 49 x 26 cms, that is 19" x 10")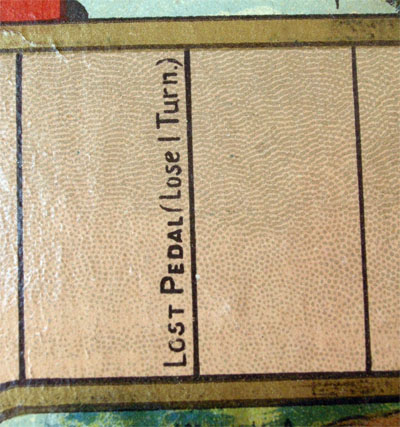 The rules are also simpler than Bicycle Race's. Each player controls just one cyclist (instead of three) and it is simply a "roll and move" (in this case, "spin and move") game.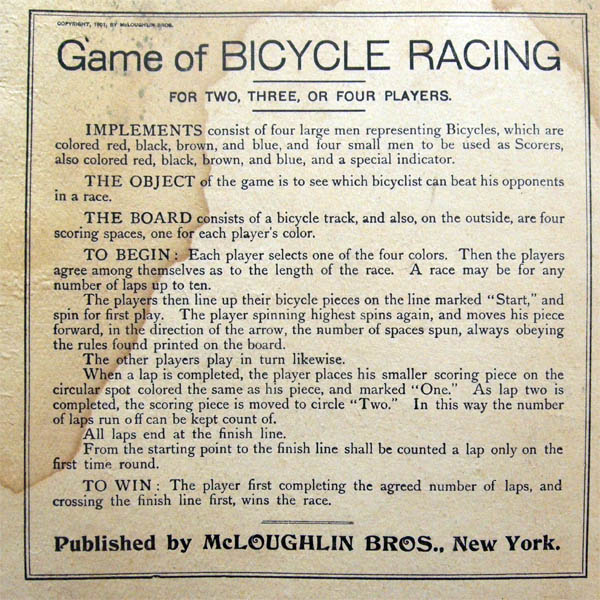 On top of the rules you can read "COPYRIGHT, 1901, by McLOUGHLIN BROS".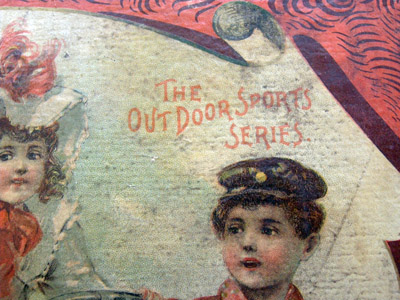 Detail from the box lid.
| | | | | |
| --- | --- | --- | --- | --- |
| | | | | |
| INDEX (MAIN) | ALL THE GAMES | ALPHABETICAL | CATEGORIES | WHAT'S NEW |