JEU DU MINI TOUR
Les jeux de mon journal, France, 1977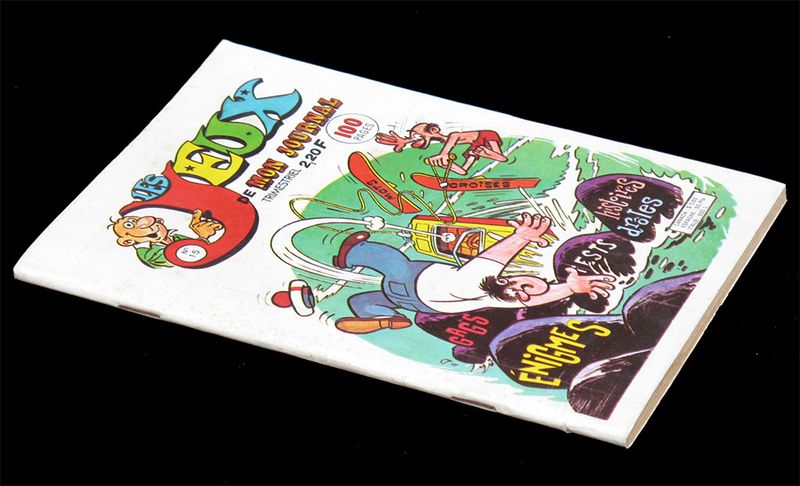 Les Jeux De Mon Journal was a trimonthly magazine with 100 pages full of games such as quizes, crosword puzzles, and the like, and also a few cartoons. However, in this issue (nš 15: aust 5th, 1977) it featured a cycling-themed game of goose in its central pages. The game is appropiatedly titled "Jeu du Mini Tour", since the magazine is quite small (18 x 13 cms) and the game, thus, measures just 26 x 18 cms, counting all the margins. The game itself ,if you cut it, just measures 18 x 14 cms.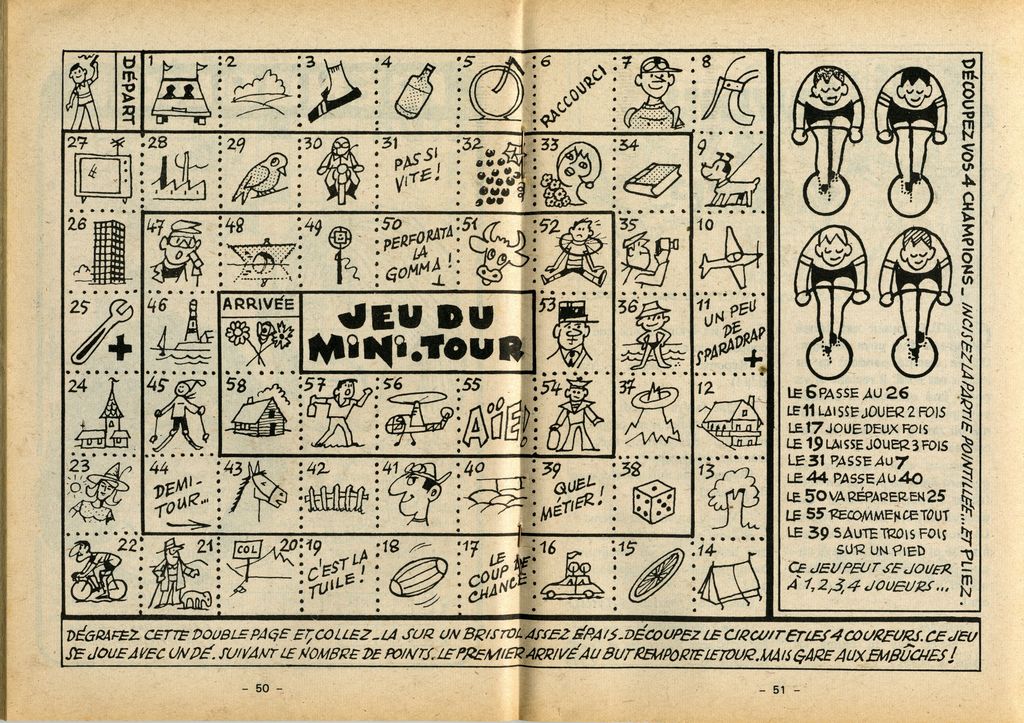 As usual with this kind of games, the relation with cycling is faint. About half of the squares in the game are not cycling-related. And as usual too, the riders are way too big and probably VERY unstable.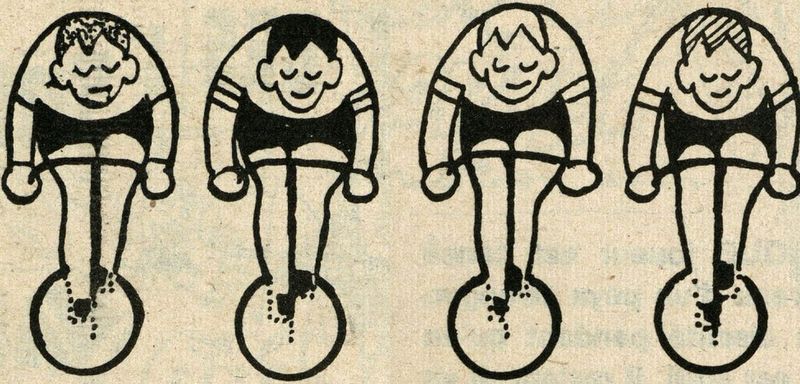 Among the cartoons in the magazine there is one of "Mortadel Et Filemon", the famous Spanish characters who even have their own cycling game.

Surprisingly, the price tag on the cover is in French Francs, but also in Spanish, Italian and Canadian currency. I assume that magazine might have meen imported in Quebec, but it's harder to understand why the price is in Pesetas and Lire. This and the fact that Filemon even appears on the cover of the magazine makes me wonder what is the relation of this magazine with Spain.

Also surprising is the Italian message ("Perforata la gomma!": puncture) on square 50 of the game, while all the others are in French.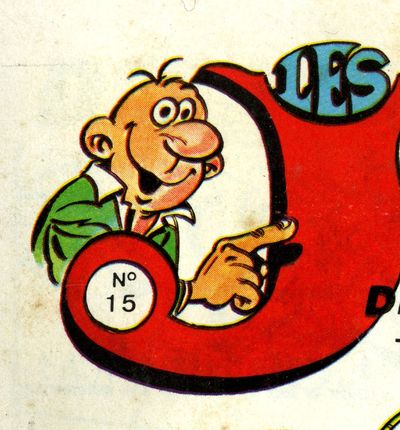 Thanks (again) to Didier and his encyclopedical knowledge of french cartoons for the tip leading me to this game.
| | | | | |
| --- | --- | --- | --- | --- |
| | | | | |
| INDEX (MAIN) | ALL THE GAMES | ALPHABETICAL | CATEGORIES | WHAT'S NEW |