LE JEU DU TOUR
Proté / Miroir du Cyclisme, France, 1983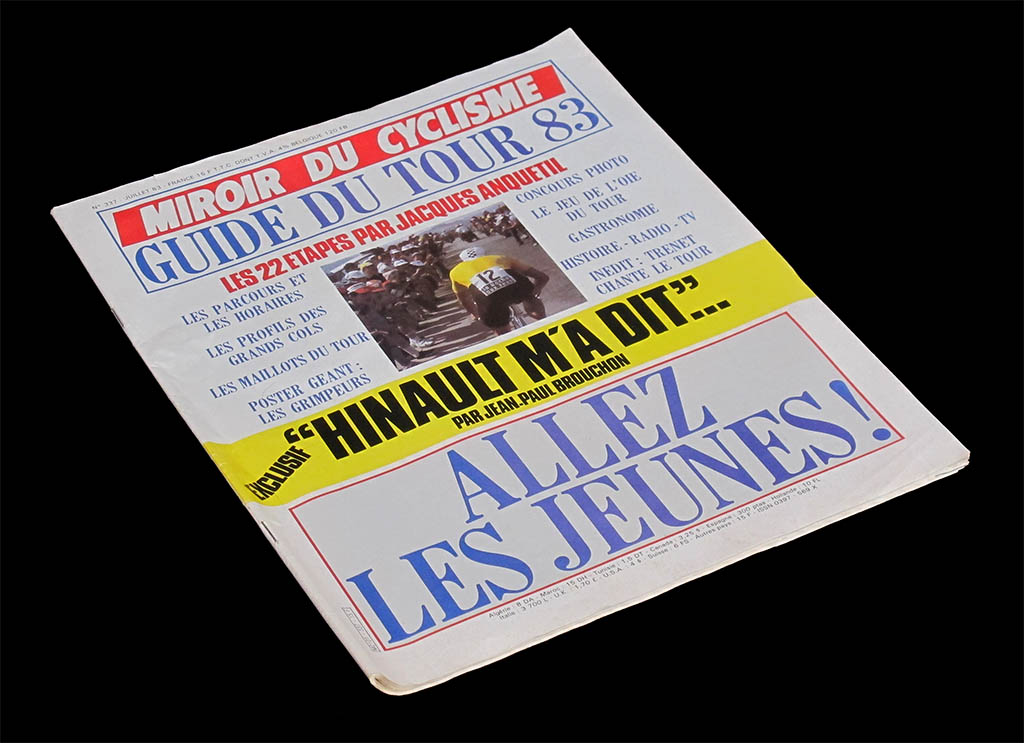 Here is another simple game included in a magazine. This one appeared in the july 1983 issue of Miroir du Cyclisme. As you may have noticed, some unscrupulous internet sellers try to make as buck on these games by selling them (or even reproductions!) separed from the magazines and not mentioning the origin. Always look for the complete magazine, it will save you money.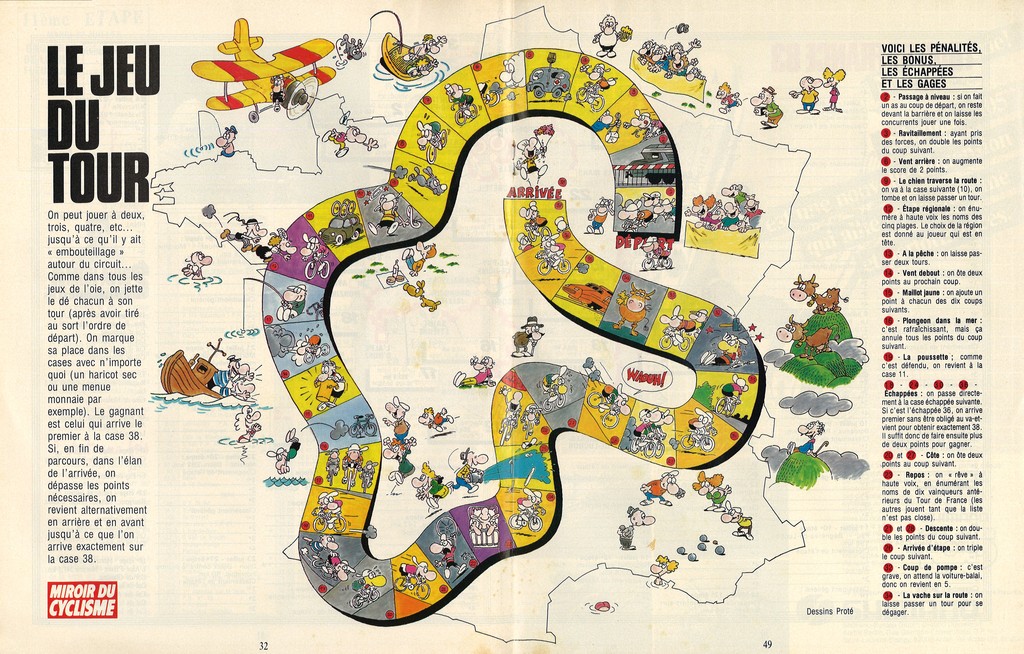 As you can see, it is a roll-and-move game, which I have chosen to include in the "map games" subsection (rather than in the "games of goose" one). Feel free to disagree.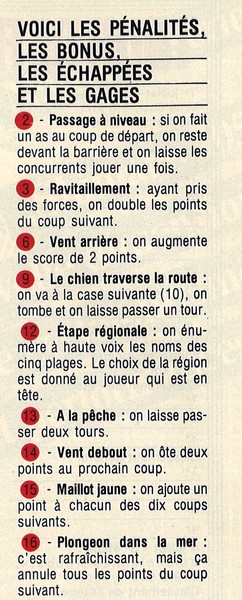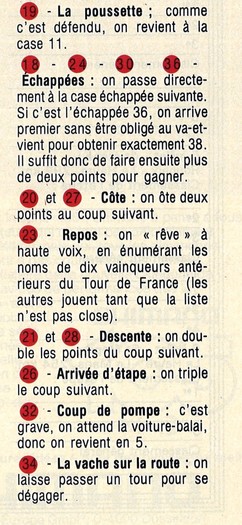 Some unusual rules (see squares 5 or 23)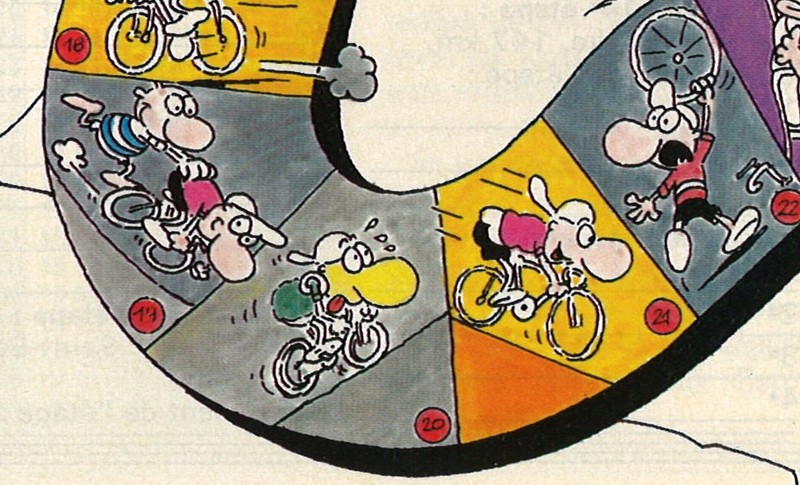 The illustrations are signed by Proté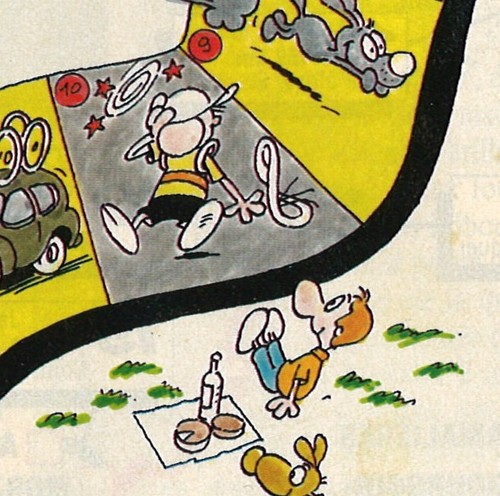 | | | | | |
| --- | --- | --- | --- | --- |
| | | | | |
| INDEX (MAIN) | ALL THE GAMES | ALPHABETICAL | CATEGORIES | WHAT'S NEW |