MUDPLUGGERS
3iD, UK, 2000s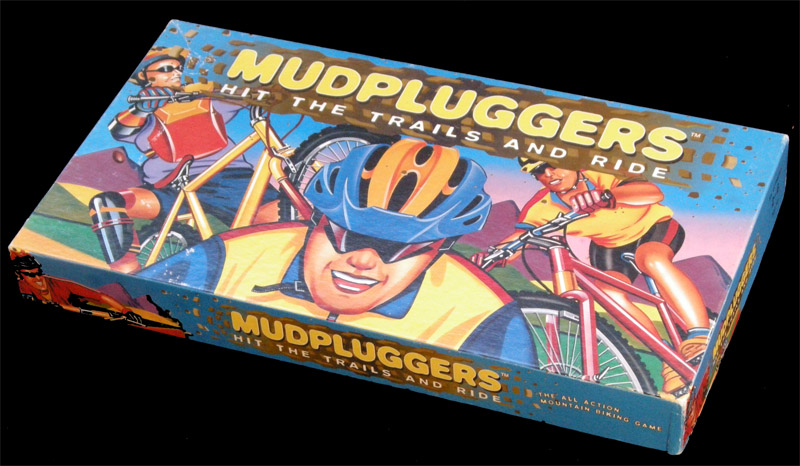 Simple British game that represents a mountain bike race. Suitable for 10-year-olds.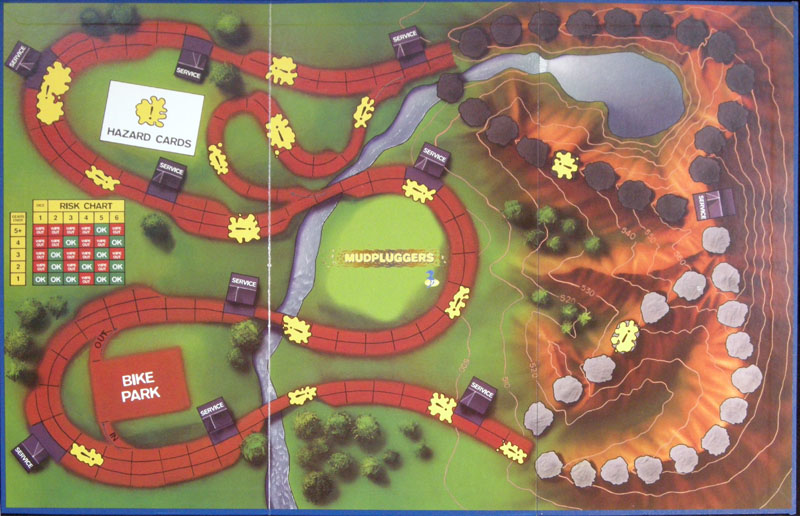 Players start in the space marked "Bike park" and the winner is the first to return to that space. As you can observe, players chose their path.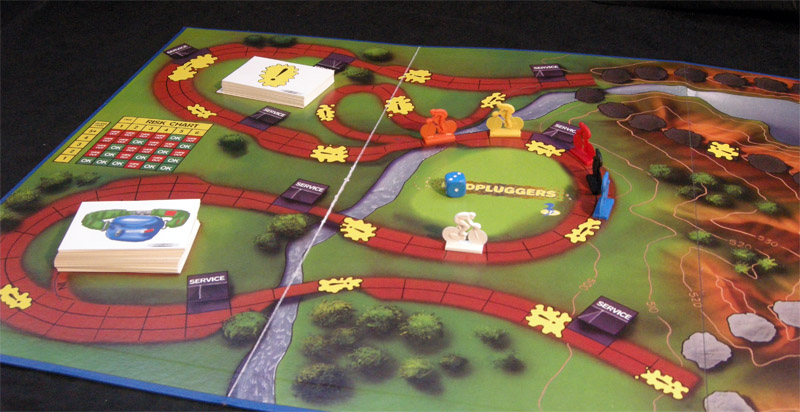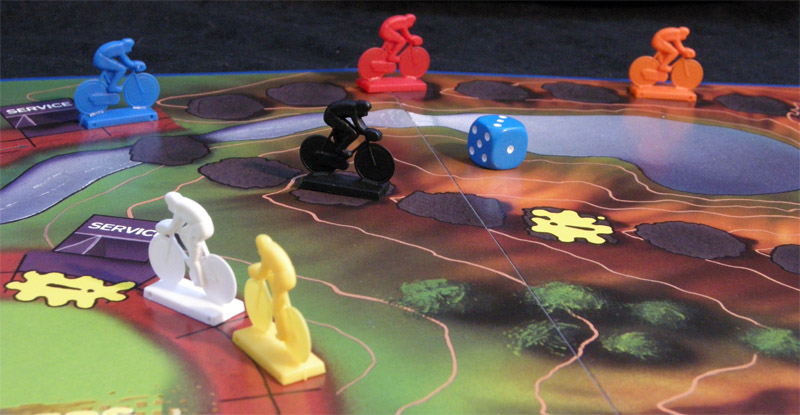 Although we have a die in the game, it is not used to control the movement of the riders. Instead, players select a gear in the play card and move accordingly to this gear. Once on the move, players may select up or down two gears without penalty, but greater changes incur "Brake Wear" or "Energy Usage".
However, riders must stop in hazard squares (even if they have the gears to go further) and take a risk card.

This is where the dice comes into play!

At the beginning of the game, players select 5 "Bumbag Credit Cards" of their choice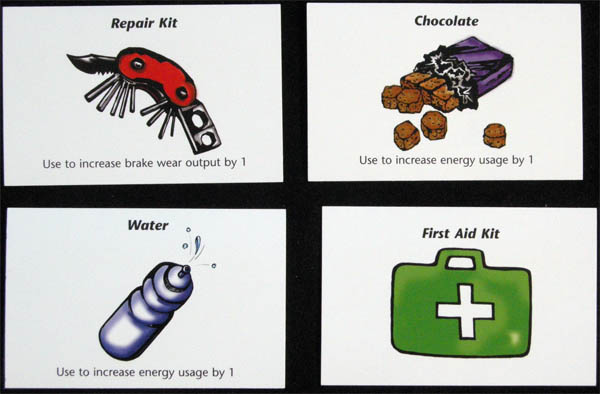 | | | | | |
| --- | --- | --- | --- | --- |
| | | | | |
| INDEX (MAIN) | ALL THE GAMES | ALPHABETICAL | CATEGORIES | WHAT'S NEW |