NOVA VOLTA A PORTUGAL EM BICICLETA
Correio da Manhã/Majora, Portugal, 2013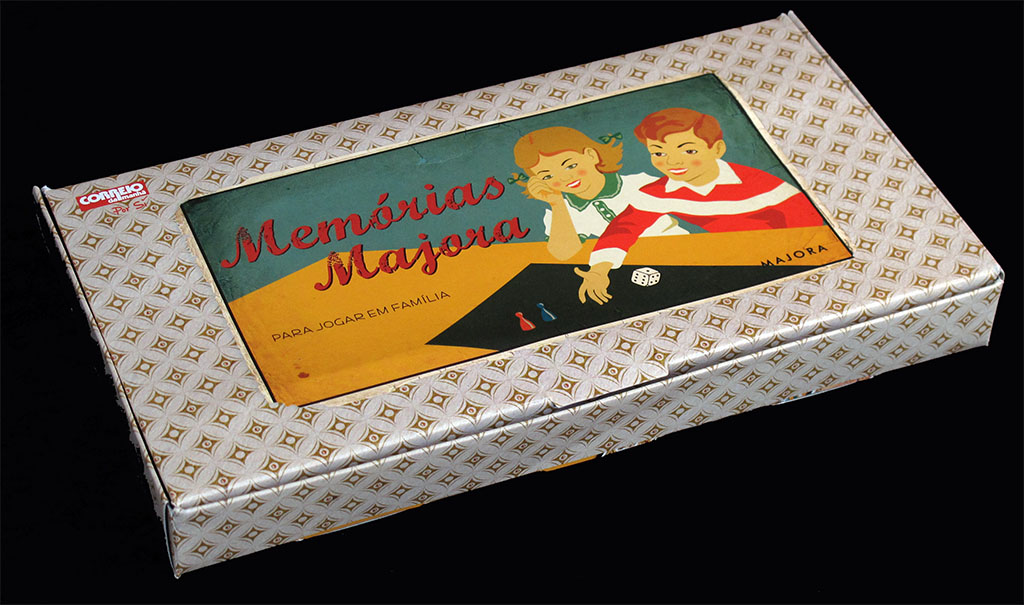 This combination box is supposed to be a reissue of 15 classic games by Majora (the biggest board game manufacturer in Portugal, that folded a few years ago). This reissue was given as a bonus by the newspaper Correio da Manhã during a couple of months in the fall of 2013. The box is aptly called Memórias Majora (Majora souvenirs) asn goes as far as the fake-olf label (which is not torn by age, but printed to look like it is).

However, although I am sure some of the games included in the box are reissues of originalgames, I am not so sure about all of them. I have never seen this cycling game as a stand-alone game, nor I have ever seen it in a compilation box.

+++

There is not a single sign on the board that gives us a hint that this is a cycling game, except the signs at the end of each stage, which could belong to a car rally game as well. The rules mention that the game follows the same mechanics as the "Volta a Portugal em Bicicleta" (it means the actual cycling race) and has rules for falls (("queda") )and punctures ("foro"). A part from that,, there is not much that makes this a cycling game besides its title.

Here are the other games in the box. The boards and counters are of the cheapest kind, but probably the originals also were. Some of the graphics, on the other hand, are quite good.
| | | | | |
| --- | --- | --- | --- | --- |
| | | | | |
| INDEX (MAIN) | ALL THE GAMES | ALPHABETICAL | CATEGORIES | WHAT'S NEW |