LA PRIMERA PIEDRA DE LO QUE HOY ES
PERICO DELGADO CYCLING MANAGER
(89 Bits Entertainment Studio, Spain, ca. 1989/2012)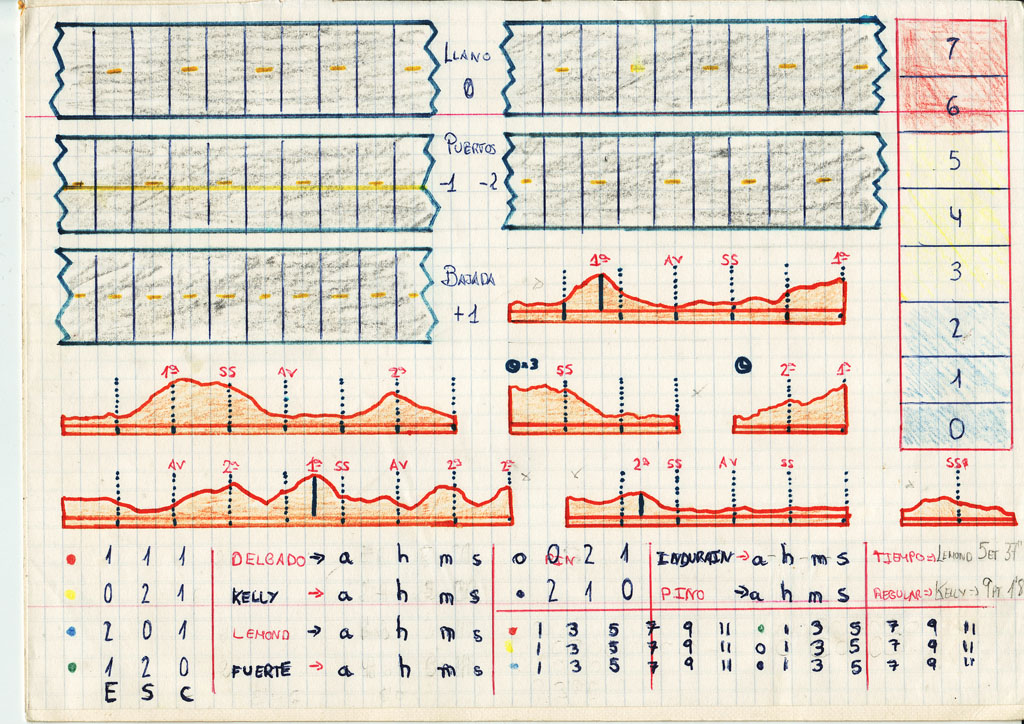 This is a game made in 1989 ago by some eleven-year-old kids. More than 20 years later, these kids are developping software apps for your smartphones, and one of these apps is a cycling game based on their old dice game. These guys have a nice website and they upload a picture of their old game. Some fans ask for more, and they eventually upload the rules, so you can make the game by yourself (as long as you can read Spanish, of course, but that is not a problem anymore: the net is full of decent translators these days). That's why I have chosen to file it one under "free prin'n'play games" instead of under "unpublished games".

You can download the game here: http://www.89bits.es/la-primera-piedra-de-lo-que-hoy-es-perico-delgado-cycling-manager/

By the way, I still have not had time to check this game in depth. All I can say it is that is is a dice based simulation of a stage race.

Thanks to Max Occhipinti for drawing my attention to this game.
| | | | | |
| --- | --- | --- | --- | --- |
| | | | | |
| INDEX (MAIN) | ALL THE GAMES | ALPHABETICAL | CATEGORIES | WHAT'S NEW |