THE PLYMOUTH ROCK GELATINE CO. BICYCLE GAME
The Plymouth Rock Gelatine Co., USA, 1890s
This is an old promotional or premium game for the Plymouth Rock Gelatine Co. It measures 25 x 22 cms, is printed on light cardboard (or heavy paper, as you chose to see it) and has an ad printed on the back (see below).
It is a simple track cycling game which at some time must have included a spinner (and probably some riders or at least counters).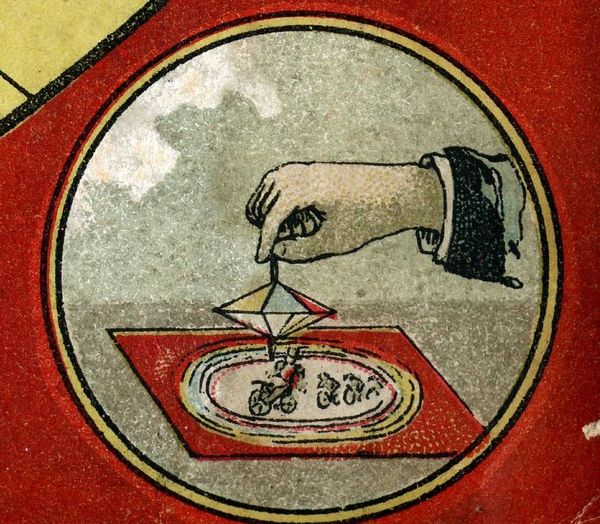 I would bet it is a six-sided spinner. A die will (have to) do.
Typical end-of-century riders.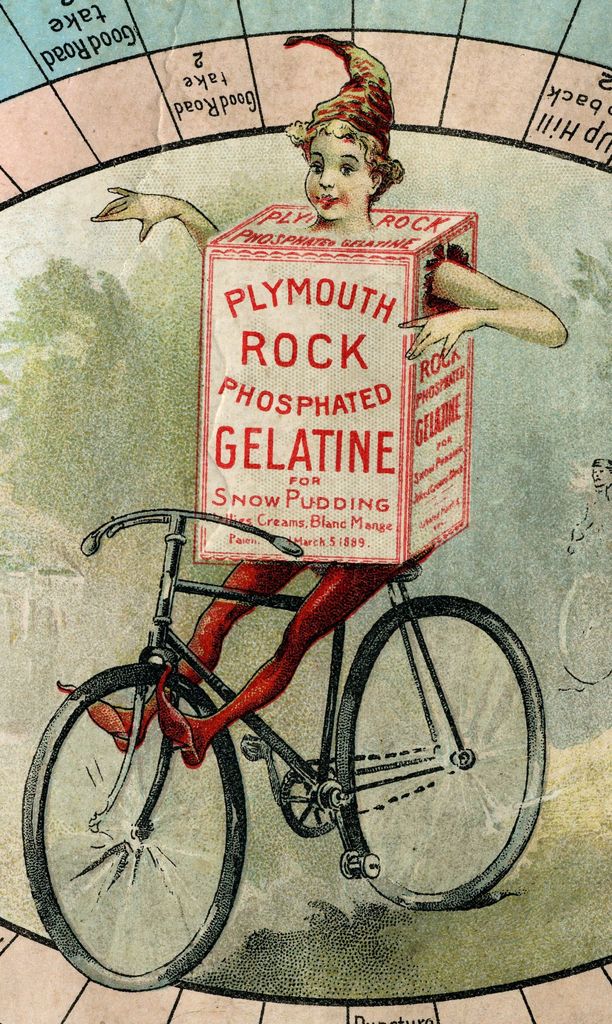 The Plymouth Rock Gelatine Co. patented its Phosphated Gelatin in 1889, and subsequently made an important advertisement campaign, if we judge by the various pieces of memorabilia we find in a quick web search. As far as I can tell, the gelatine is still available today, though not easy to find. Of course, this game is still harder to find!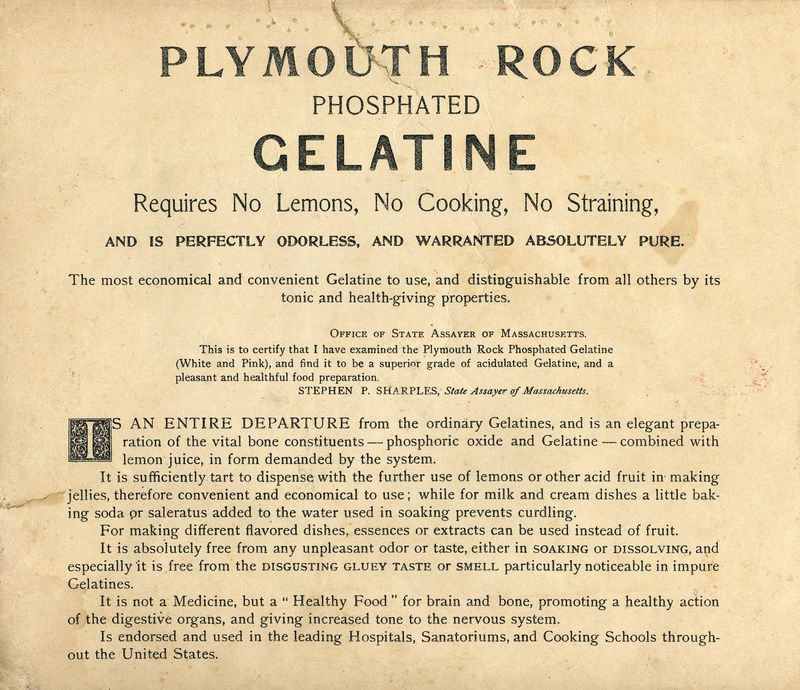 Ad on the back of the board.
The Boston Sunday Globe offered a similar game as a bonus. Sorry for the poor picture, I can't remember where I took it from. According to my notes, it was dated in 1895, but I do not know where I obtained the information or whether the information was correct in the first place, but it is plausible. It is interesting to notice the 5-sided teetotum.

Thanks to Raisubidesu for the tip leading to this one.
| | | | | |
| --- | --- | --- | --- | --- |
| | | | | |
| INDEX (MAIN) | ALL THE GAMES | ALPHABETICAL | CATEGORIES | WHAT'S NEW |