PRO TOUR
Ricardo Ferrand, unfinished
Ricardo Ferrand is a Portuguese graphic designer living in Germany. In these last years, he has been developing an old idea for a cycling board game, and has called it Pro Tour. He sent a first draft of his game in 2011; I included it in the unpublished games section and half-forgot about it. A decade and a pandemic later, I received some updates: a new version of the (still unfinished) rules, some new pictures, and a present for all cycling board game fans: Ricardo offers the cyclists he is designing for the game as free downloads. What's better, he promises to keep sending teams! If everything goes as intended, we will have a new batch of teams twice a year. That's really nice from him.

Of course, you cannot use these teams for any commercial use, or to obtain any gain or profit without contacting him first. If you want to use the teams or contact Ricardo for any other matter, please let me know and I will put you in contact with him.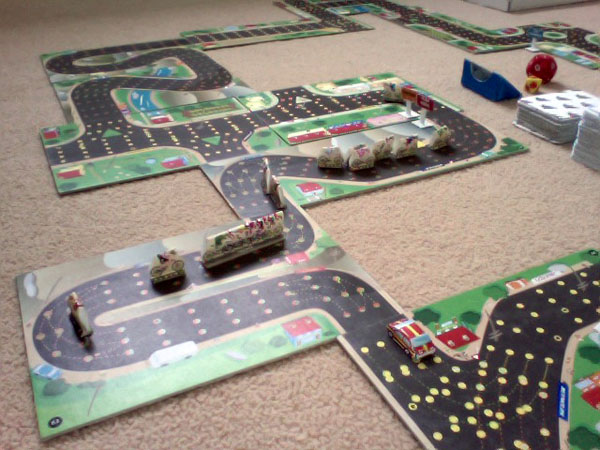 This is what the game looked like in 2012, when it was first featured in the unpublished games section of this site.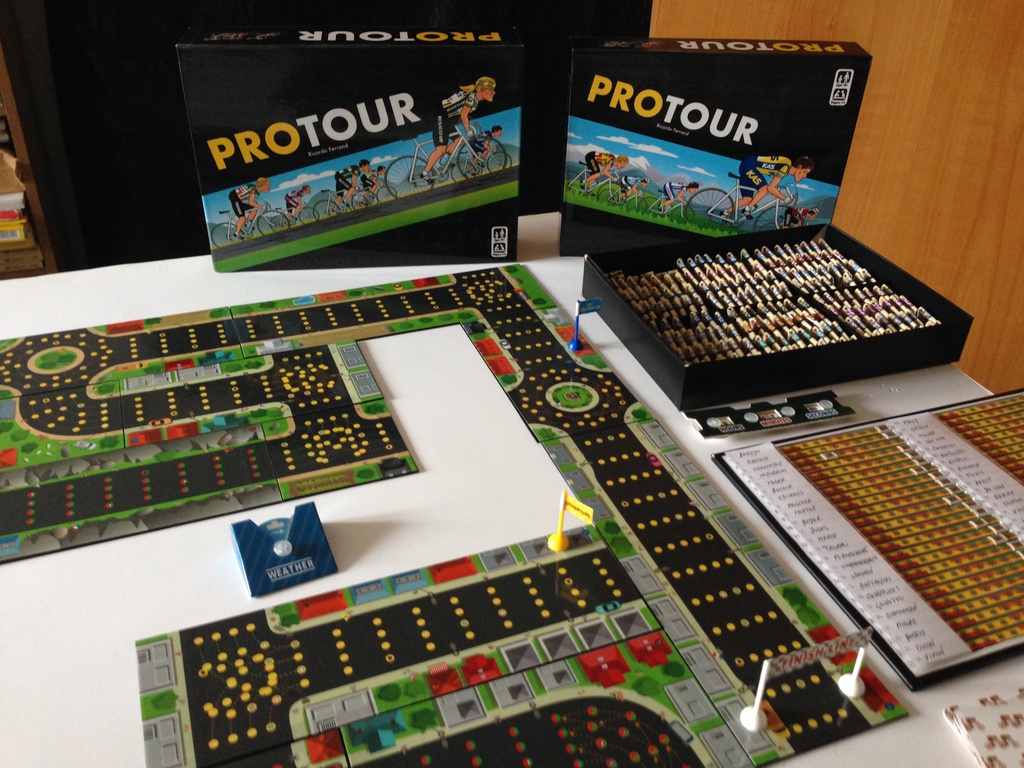 And here is what the game looks like in 2022. Someone has been working hard!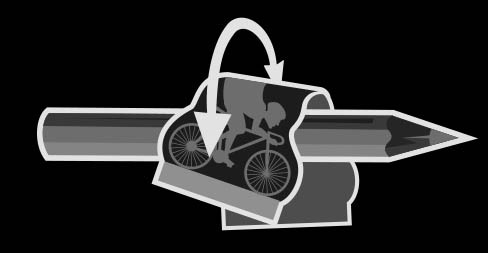 The game will eventually feature lots of different, personalized riders (check the riders box on the picture above to get an idea). These riders are of the print-and-play type, but instead of folding in half like virtually every other print-and-play cyclist (check the make your own game section) these are (cleverly) devised to be almost three-dimensional, if you see what I mean.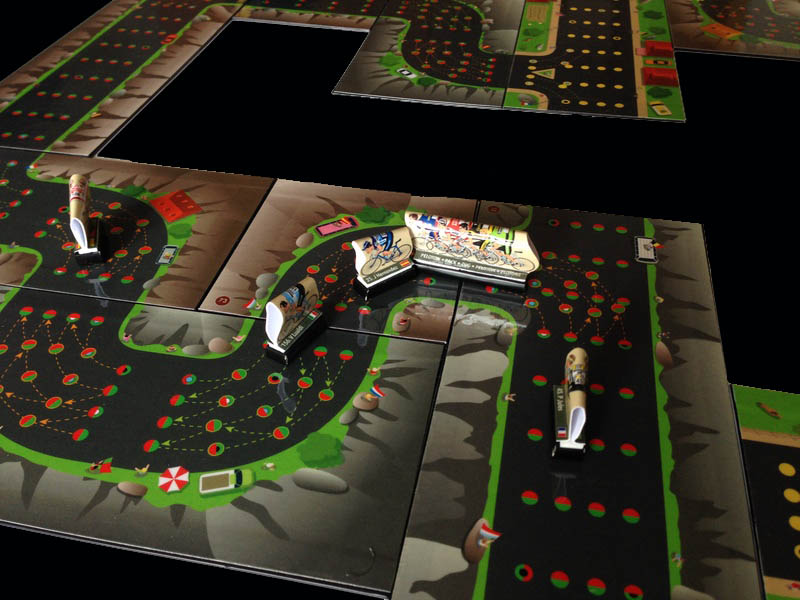 Look at the riders (and the peloton) on the board
| | | | | | |
| --- | --- | --- | --- | --- | --- |
| | BIC 1969 | | FAEMA 1969 | | KAS 1974 |
| PEUGEOT 1977 | | SANSON 1979 | | TI RALEIGH 1979 | |
| | IJSBOERKE 1980 | | RENAULT 1984 | | CARRERA 1987 |

Click on the riders to dowload the full teams (9 riders per team, PDF, ca. 5 MB)

UPDATE june 2023: Three new teams added, IJSBOERKE 1980, RENAULT 1984 and CARRERA 1987



Should any doubt arise

To make it clear
Description rewritten in December 2022.
| | | | | |
| --- | --- | --- | --- | --- |
| | | | | |
| INDEX (MAIN) | ALL THE GAMES | ALPHABETICAL | CATEGORIES | WHAT'S NEW |