A QUI LE TOUR?
Guillaume Nanot / Apicoove, France, 2016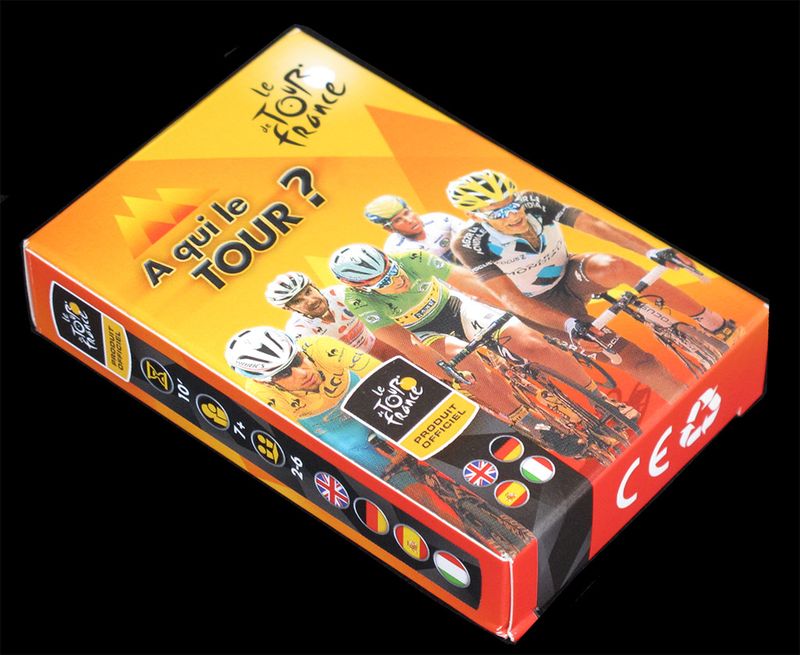 This is an unusual game which I file in the Quiz Games section for lack of a better idea, though it is not properly a quiz game since it does not have questions to answer. It could better be described a "physiognomy game" since players have to guess who each rider is and then give their names, nationality, team, whether they have won any Tour de France stages or classifications, and even year the picture was taken.

The game is labelled as a Tour de France "produit officiel", which means that they have probably paid expensive licensing fees to be able to put the Tour de France logo on the box, but the game is not on the Tour de France official shop.

The game is just a deck of 52 cards, of which 35 are of recent riders and 17 of retired riders.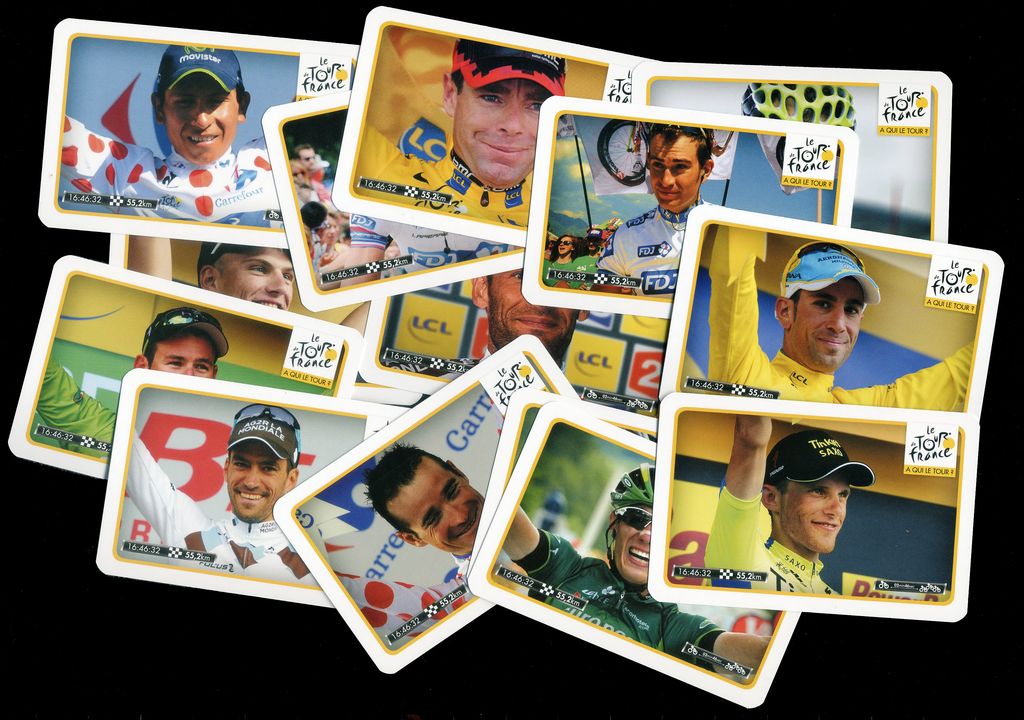 Do you recognize them?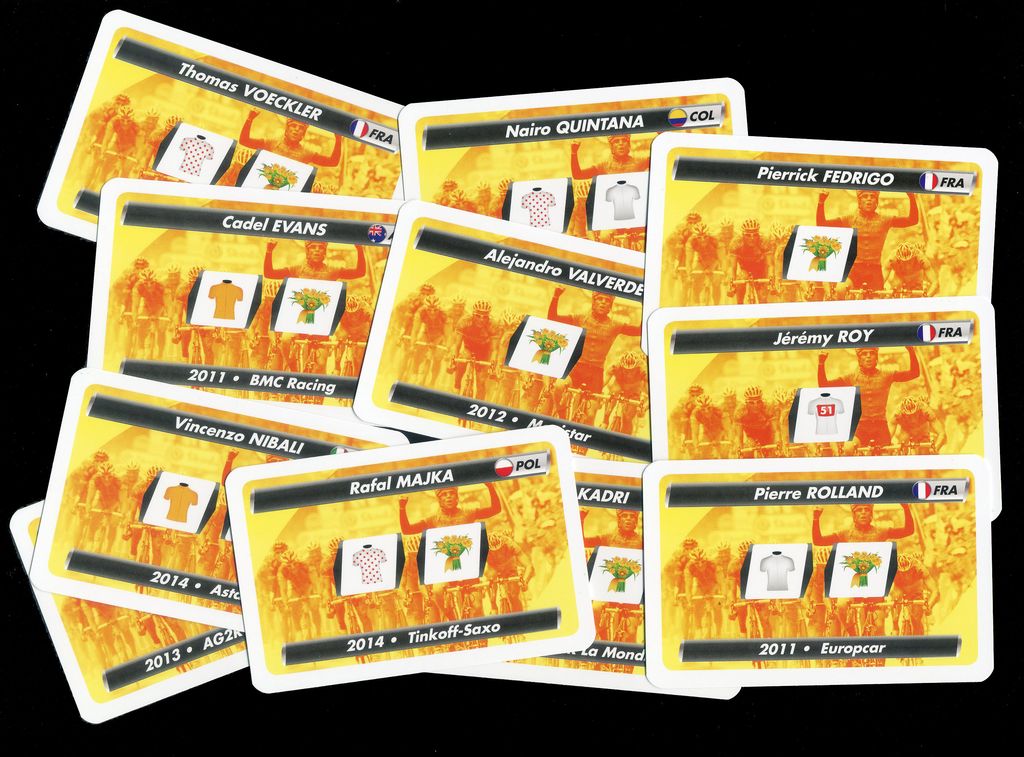 Would you have guessed?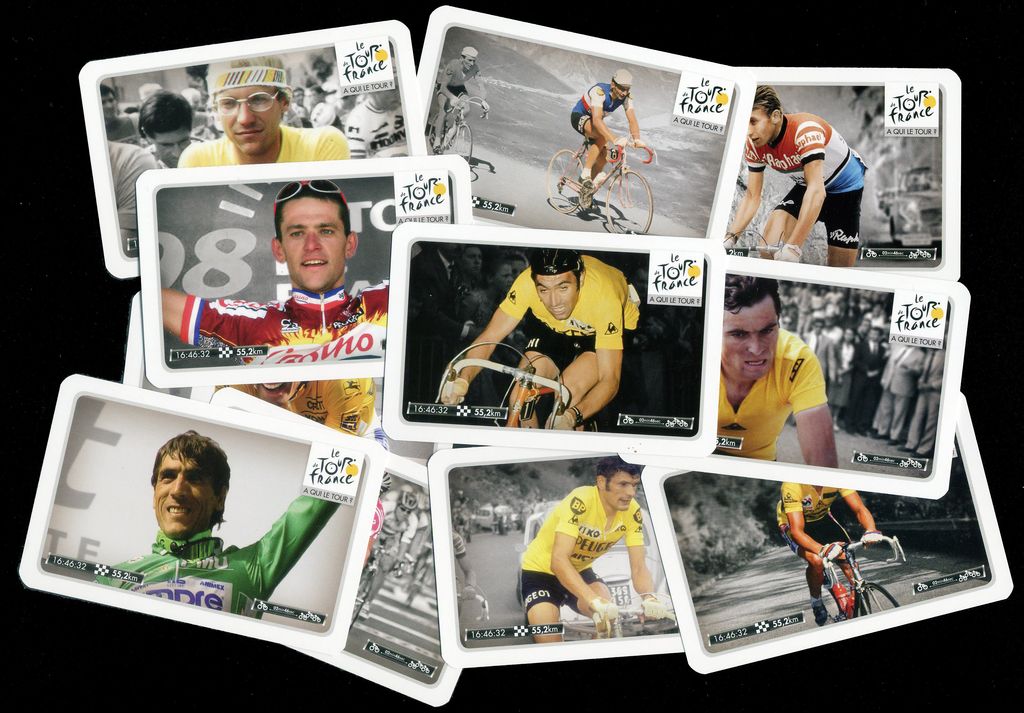 What about them?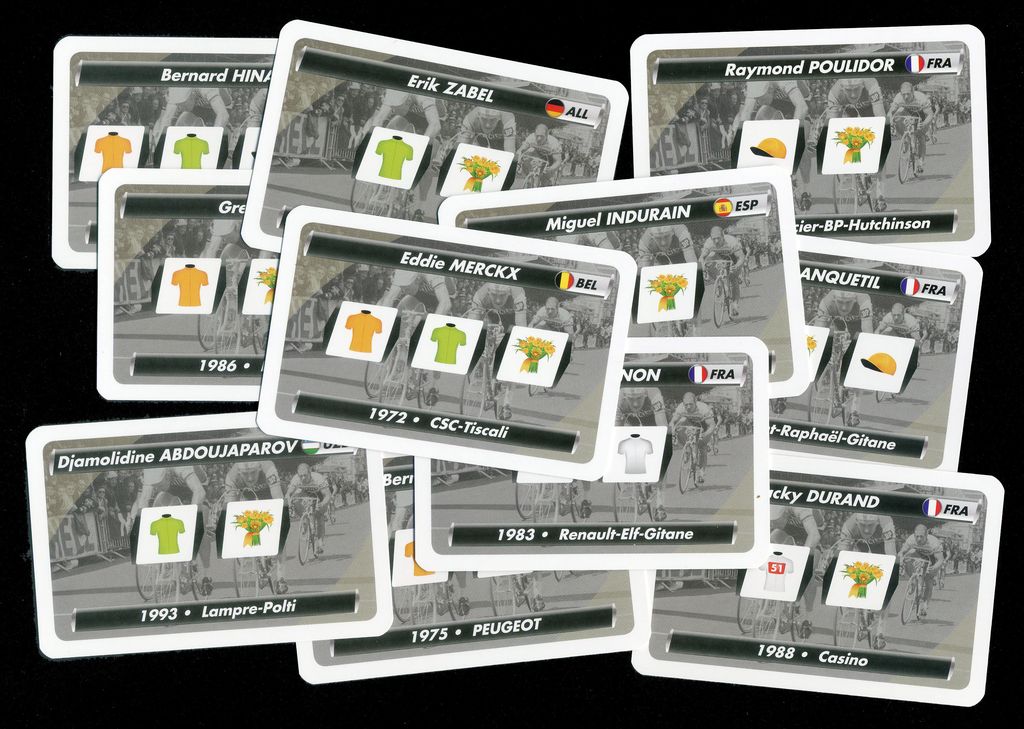 The retired riders' cards are of a different colour, though this face is placed downwards.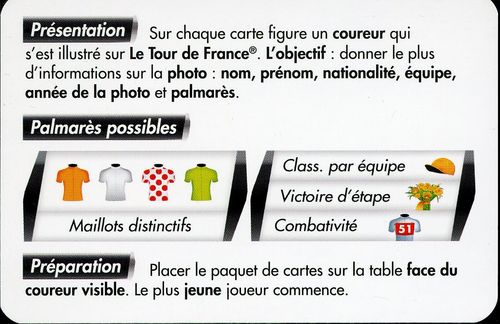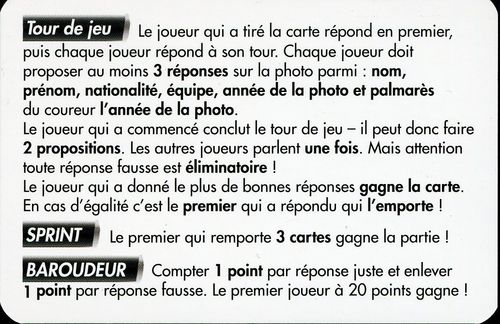 There are two ways to play the game, called "Sprint" and "Baroudeur". According to Apicooves website, the Sprint version is played in 10 minutes. On the other hand, they say a "Baroudeur" game may last for hours. Let me doubt it, at least with only 52 cards. I would not mind having a larger deck, specially one with more old riders.

However, all things considered , this is a nice little family game which, considering its price and size, should be in the shelves of every collector.
| | | | | |
| --- | --- | --- | --- | --- |
| | | | | |
| INDEX (MAIN) | ALL THE GAMES | ALPHABETICAL | CATEGORIES | WHAT'S NEW |