LE GRAND JEU DU TOUR DE FRANCE
Claude Droussent/Hugosport, France, 2014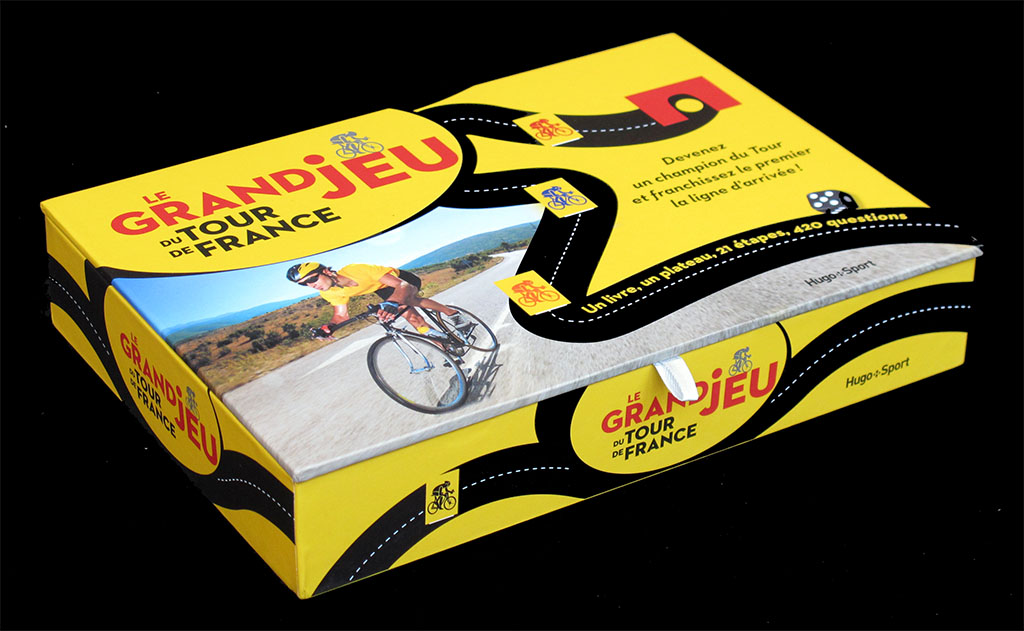 A quiz game about the Tour de France. This one, instead of the usual cards with questions features a 64 page book with the questions and the answers.
.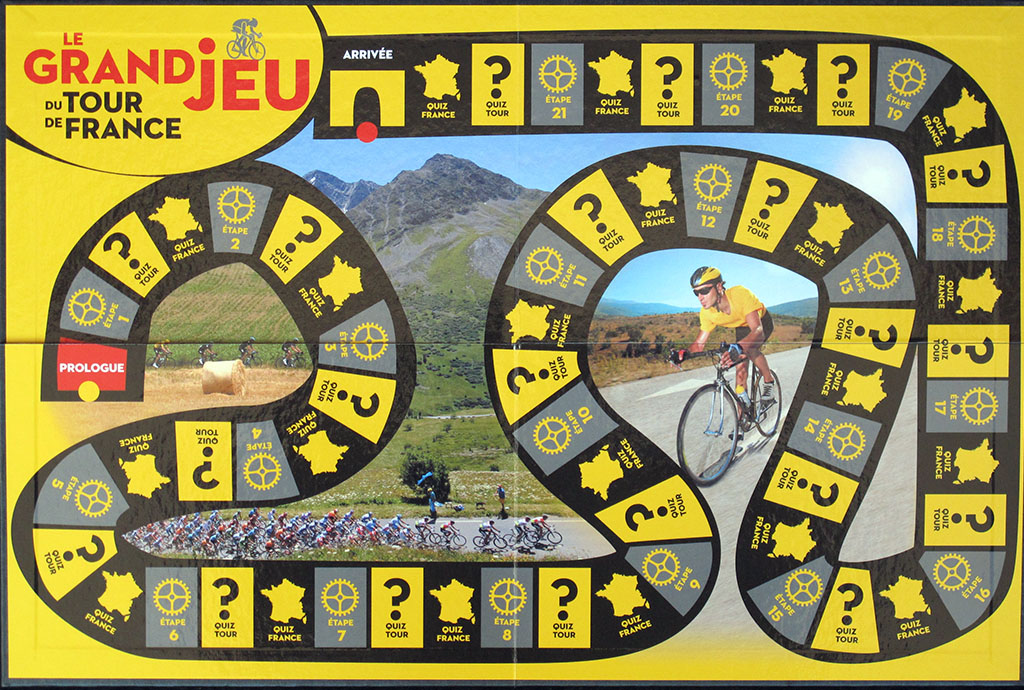 Quite ugly, by the way...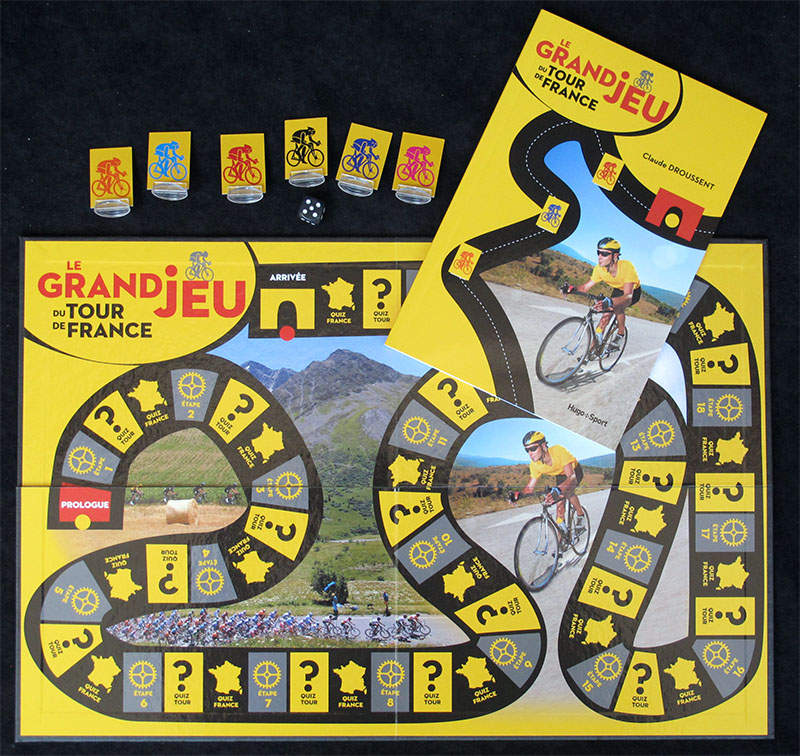 There are questions about the Tour and questions about France. Furthermore, the questions can belong to one of three categories: Sprint (any player can answer), Breakaway (only one player answers ), or Time Trial (15 or 30 secons to give multiple answers).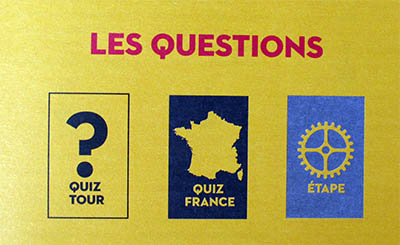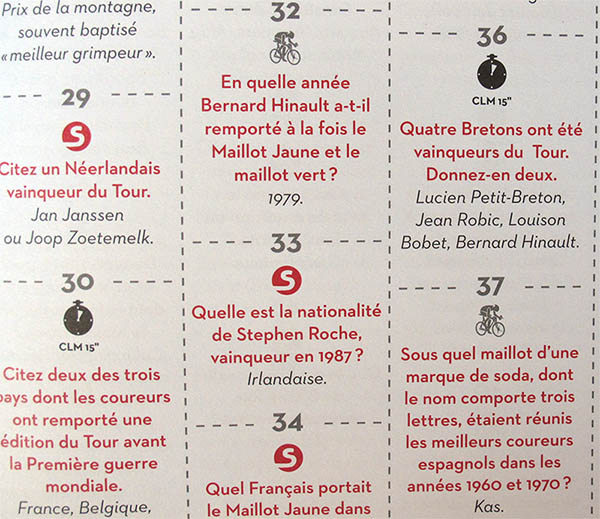 However, the fact that the me has a board, cyclists, and that technically it is a race game (the winner is the first to reach the final square) give this game more cycling feel than other quiz games.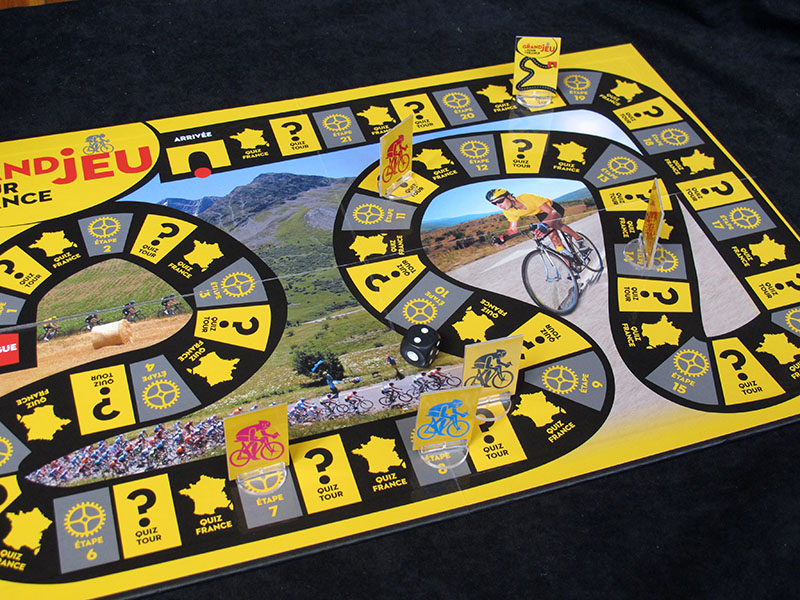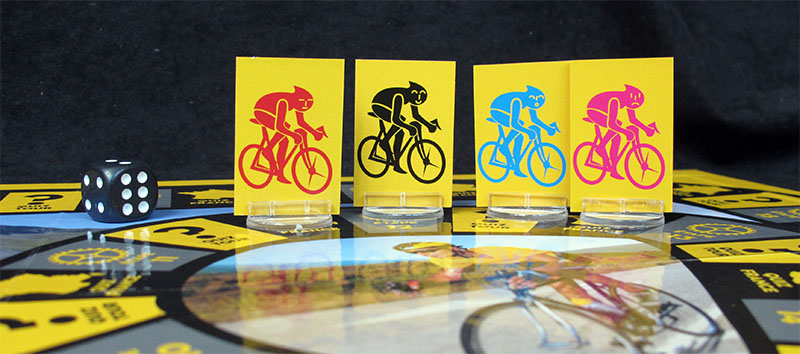 I wonder if the other quiz games by the same editor (Le grand jeu de la Coupe du Monde, Le grand jeu de la langue franšaise...) have the same feel.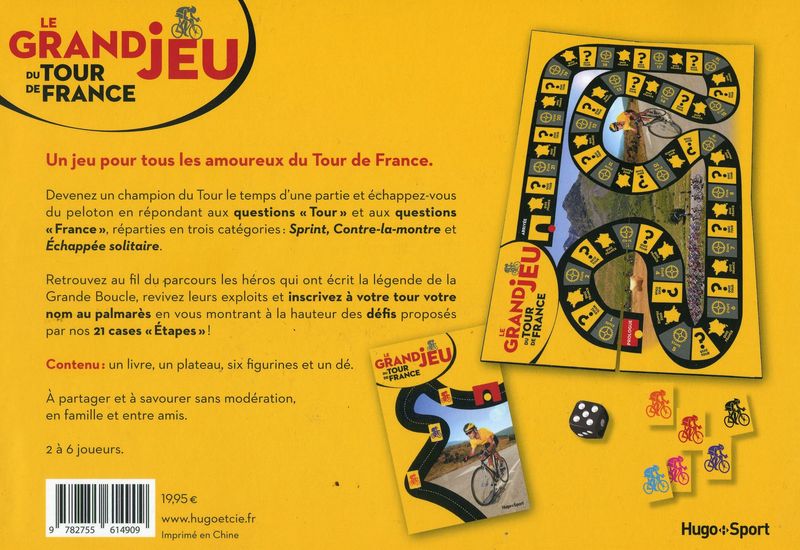 | | | | | |
| --- | --- | --- | --- | --- |
| | | | | |
| INDEX (MAIN) | ALL THE GAMES | ALPHABETICAL | CATEGORIES | WHAT'S NEW |