NEUES LUSTIGES RAD-FAHR SPIEL
Otto Maier Verlag, Ravensburg, Germany, 1979
This is a 75th anniversary reissue of 1904's "Neues Lustiges Rad-Fahr Spiel von Julius Beck". I must admit that when I received it I doubted whether there really was a 1904 original game or it was just a retro looking modern game. Since Erwin Glonnegger pictures it in p.73 of "Das Spiele-Book" (the bibliography is somewhere else in this site), I assume the game really existed. Nevertheless, the game pictured in the book is the modern version. I wish someone could send a picture of the 1904 version.

UPDATE 2023: Siegfried L. informs me that since I wrote this words you can find some pictures on Boardgamegeek. He also explains that the board contains three different games that can be played separately or consecutively.(By the way, the rules are in German and Dutch, at least in the modern version of the game). Thanks a lot for the information!

A normal and a special die.


Siegfried also remarks that the riders are heading the wrong way in that picture. Ouch!
I promise I will take new pictures of this game.
This reissue goes so far as to include fake metal coins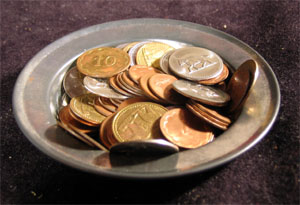 | | | | | |
| --- | --- | --- | --- | --- |
| | | | | |
| INDEX (MAIN) | ALL THE GAMES | ALPHABETICAL | CATEGORIES | WHAT'S NEW |