RALEIGH BURNER BMX GAME
Waddingtons, UK, 1985
A beautiful BMX race game with an unusual 3D board. Meant for children aged 7 to 15, the game is worth a try just for its components. (The only other 3D board in the collection is El Juego de Salón Vuelta a Ciclista a España, but of course these games are not on the same league)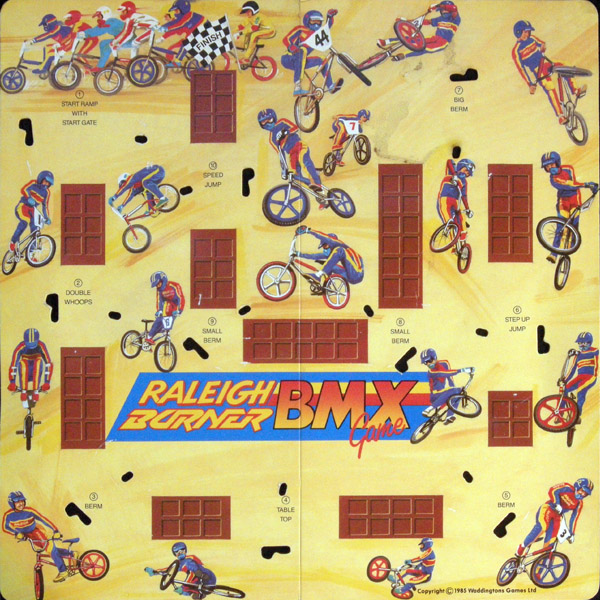 Board (flat, with appropiate holes), diagram and plastic ramps.
Some fields (after the jumps) are unstable so that riders cannot be placed there.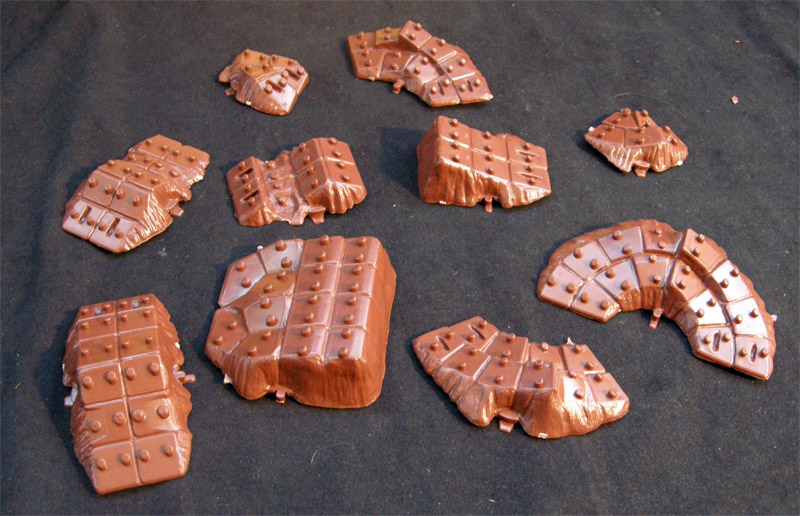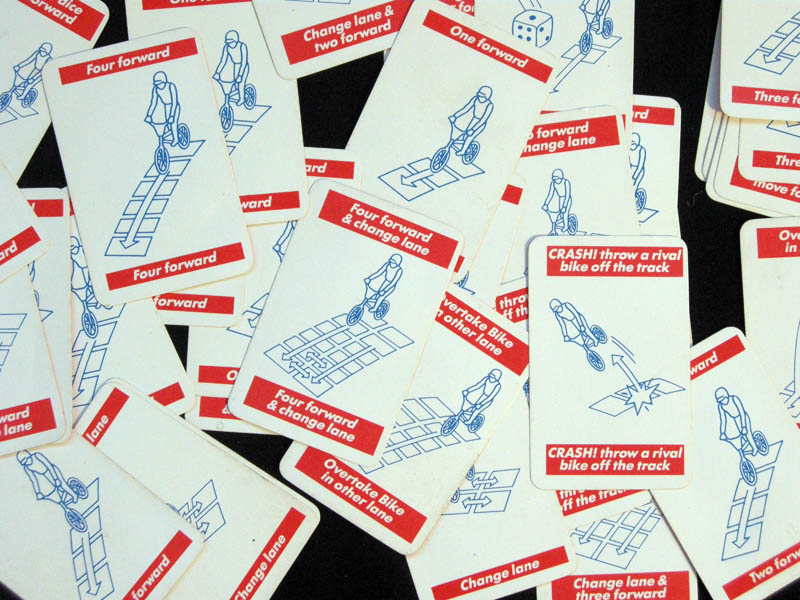 Before the race, a first challenge for the riders: You find six of them in the game (all possible colour combinations) but just four take part in the race.
Here they go!
Blue rider with yellow sleeves leading the race.
A tough race, with many changes in the lead.
The final jump is quite high!
There is a Norwegian edition of this game, released in 1986 by Damm & Son.
Thanks to Kevin Jarrett for sending so much detailed info about it.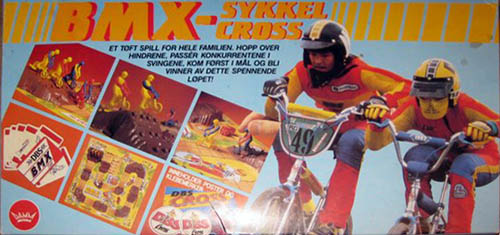 Here is the Brazilian version of the same game. You wouldn't tell it judging by the box.


UPDATE 2023: And here is the Portuguese version, released by Majora in 1986.


There is a companion to this game, the Raleigh Burner Freestyle BMX Card Game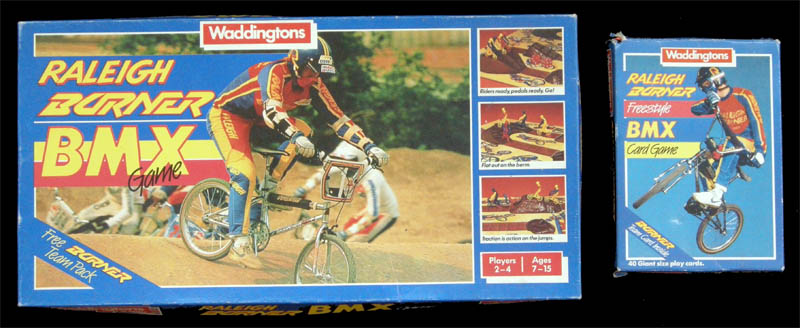 | | | | | |
| --- | --- | --- | --- | --- |
| | | | | |
| INDEX (MAIN) | ALL THE GAMES | ALPHABETICAL | CATEGORIES | WHAT'S NEW |