RIDE GIOCA O MUORI
Luca Maragno / Pendragon Game Studio, Italy, 2019
This Italian game is not based on a real cycling race, but rather on one featured in a 2018 fantastic movie, in which (according to IMDB) "Jesse and Claude are two extreme sports athletes, two riders in continuous challenge and search for money. When they find out of the enigmatic proposal for a mysterious contest by an unknown organization, Black Babylon, they can't turn down the $ 150,000 prize. But the 'contest' will turn out to be much darker and deadlier than expected."

Well, extreme sports may not be found often in this site, but this game features a cycling game, doesn't it?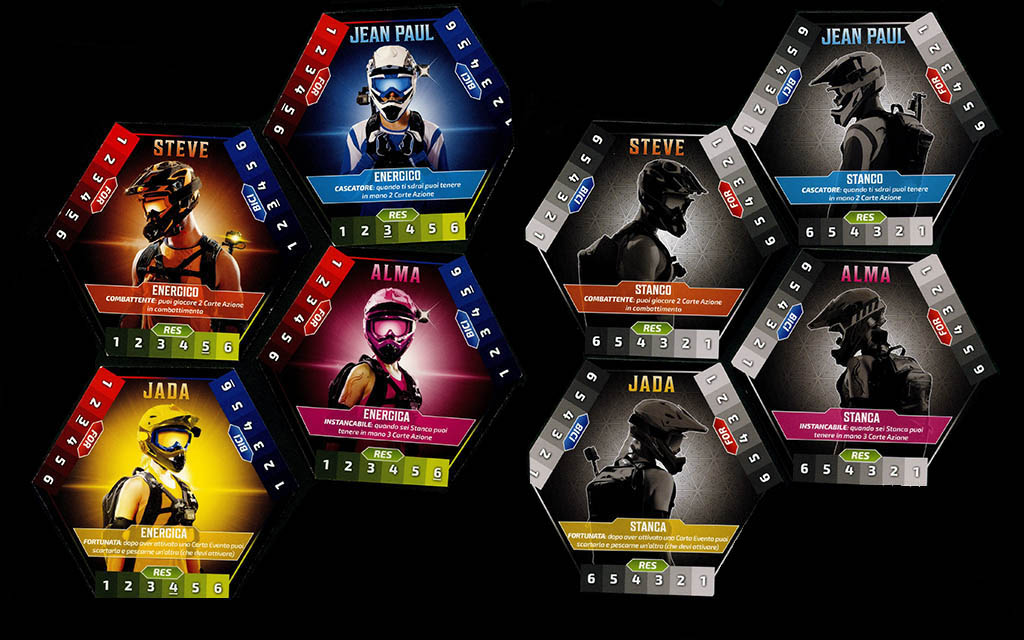 The riders are represented by two sided hexagons. The colourful side is used when they are fresh, the black and white side is for tired riders. You may not see it under their helmets, but two of the riders are male and two are female. There is a fifth contender in the race, the mysterious black rider. The game is played by 1 to 4 players (you can play the game solo against the black rider).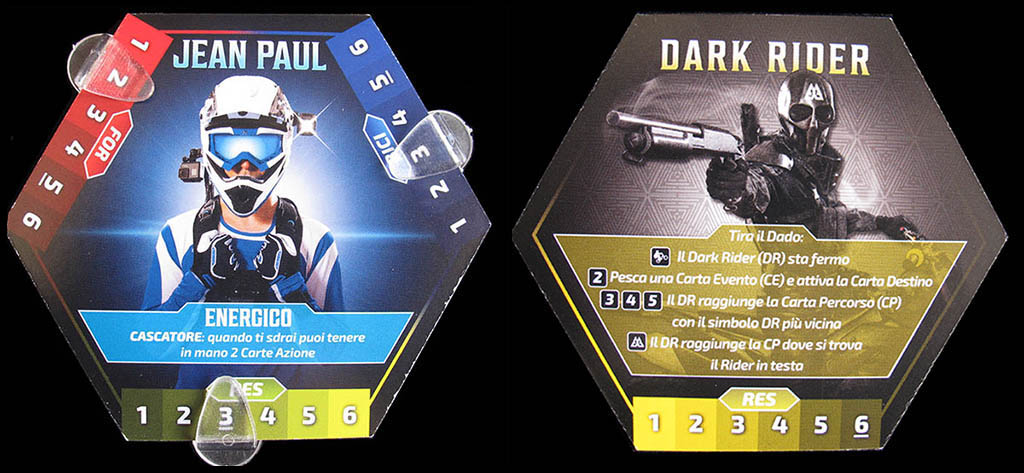 On the riders' hexagons there are three parameters: FOR (forza = strength), RES (resistance) and BICI (rider's ability on the bike). The dark rider has only RES.
Events, objects and action cards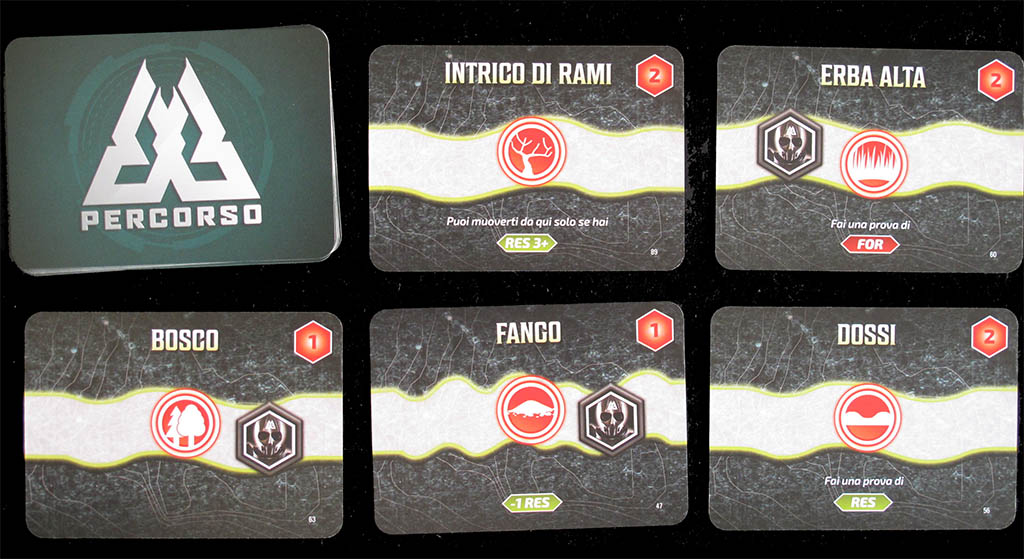 Road cards for a modular board. Every race is different.
Starting position.

The riders arrive at a crossroad.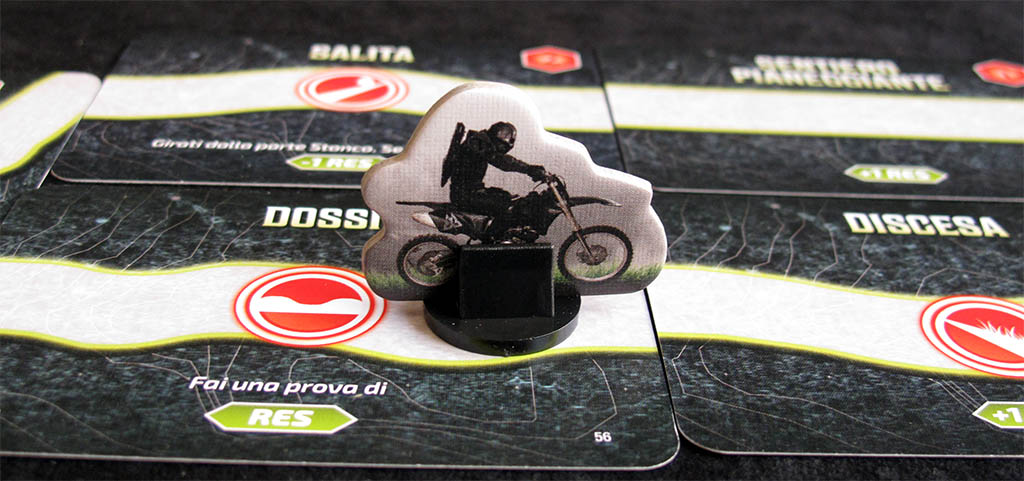 Here is the black rider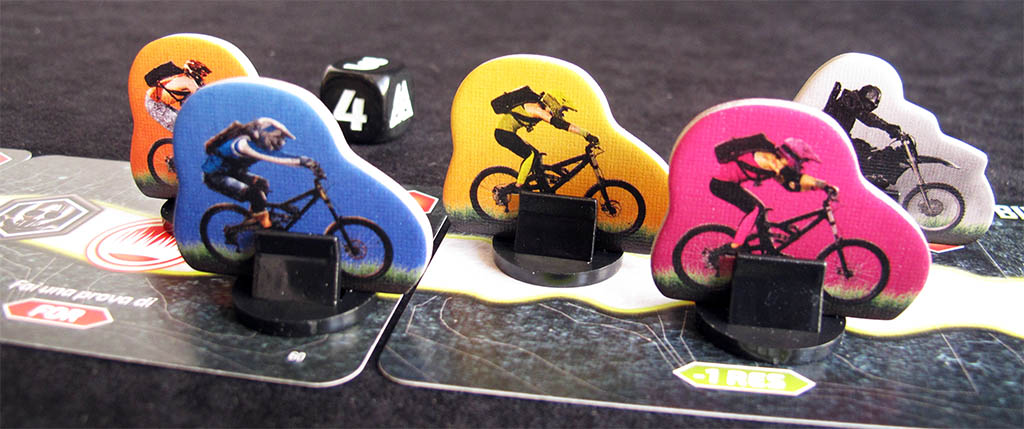 Multiple riders are allowed on the same card.

Check Pendragon Game Studio to know more about this game.


Description written in December 2019.
| | | | | |
| --- | --- | --- | --- | --- |
| | | | | |
| INDEX (MAIN) | ALL THE GAMES | ALPHABETICAL | CATEGORIES | WHAT'S NEW |