ROLL'CUBE TOUR DE FRANCE
Éric Mathivet & Myriam Thouet / Solar Editions, France, 2020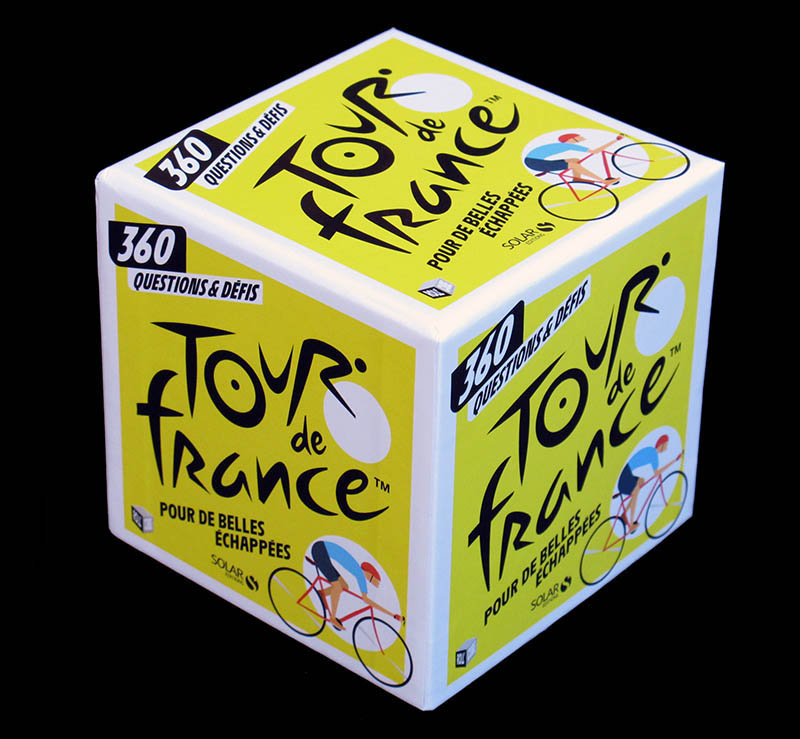 Here is another French trivia game, the second with the official Tour de France logo on it released by the same editor in a few months time (check the previous one here). There is definitely a market for those games! This one is part of Solar's Roll'Cube series, which has been releasing similar games on different subjects for some years now. Their games are distributed by major chains and thus, are targeted at a mainstream audience.
The questions are divided in six subjects, which are presented on cards of different colours. The subjects are: "Le Tour du Tour", "La Vie du Tour", "La France du Tour", "Stars et succès du Tour", "Records du Tour", and "À votre tour". Not all the categories are strictly cycling-themed. The questions on "La France du Tour" cards, for instance, are about Tour de France-related geography.


The "À votre Tour!" red cards are different from the rest since they do not feature questions but challenges (a different one on each side of the card) which the other players will have to judge if they are performed correctly and thus deserve the points.

The rules are included, but they might as well not have been. Who needs them?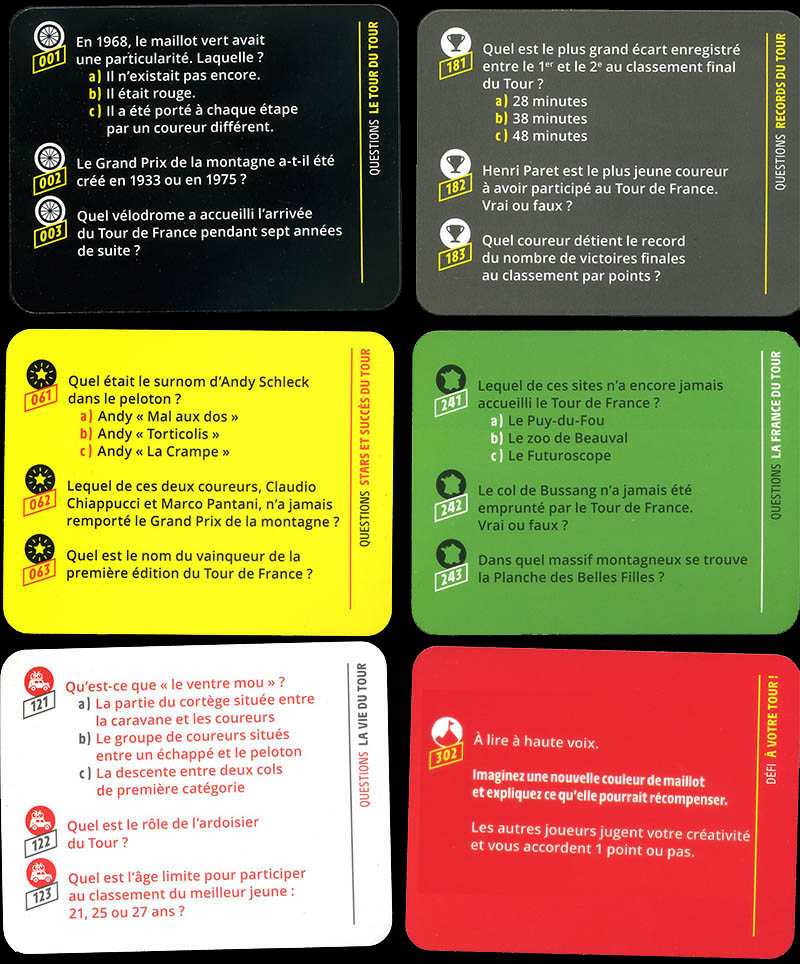 Here are the examples of the different categories of cards. Most of the questions could fit most of the categories.
Description written in December 2020.
| | | | | |
| --- | --- | --- | --- | --- |
| | | | | |
| INDEX (MAIN) | ALL THE GAMES | ALPHABETICAL | CATEGORIES | WHAT'S NEW |