RUSH 15-20
Izel, France, 1960s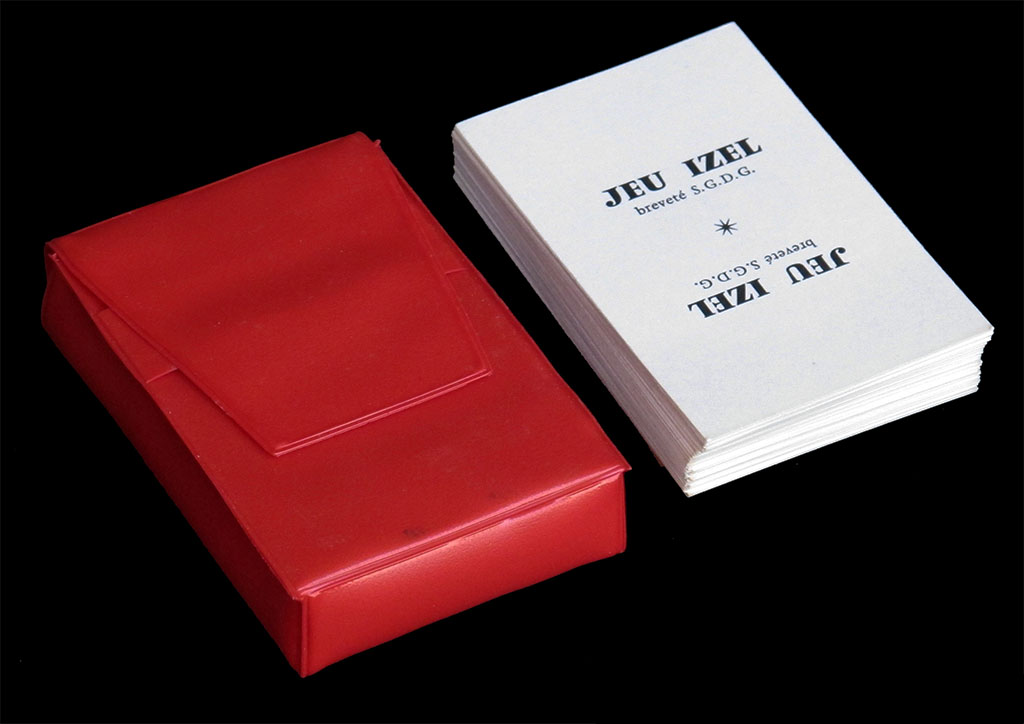 Small self-produced card game, made in Paris somewhere in the early 60s, the possible profits of which were supposed to be for the "Foyers du jeune Travailleur". As far as I know, a stock of games was discovered recently in a Paris warehouse. Most copies were abandonned to be distroyed, but a few copies were saved and are being sold on to collectors. So, if you are interested, you would better grab one while you can.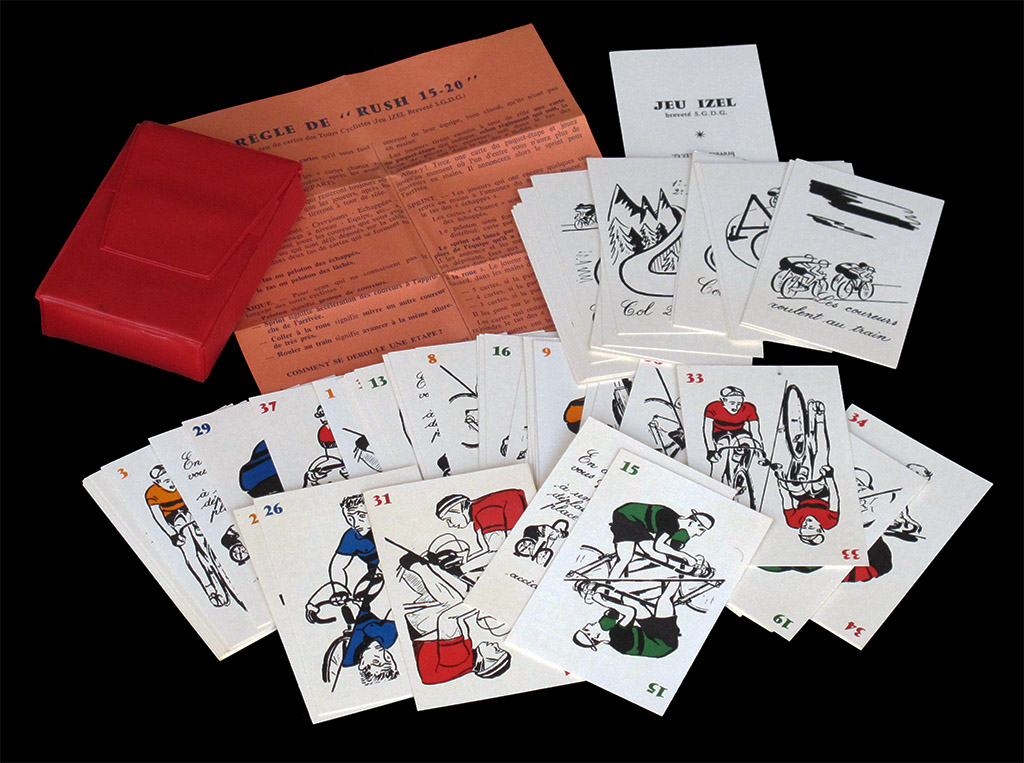 Contents of the box (plus a double sided classification sheet, not featured on this picture)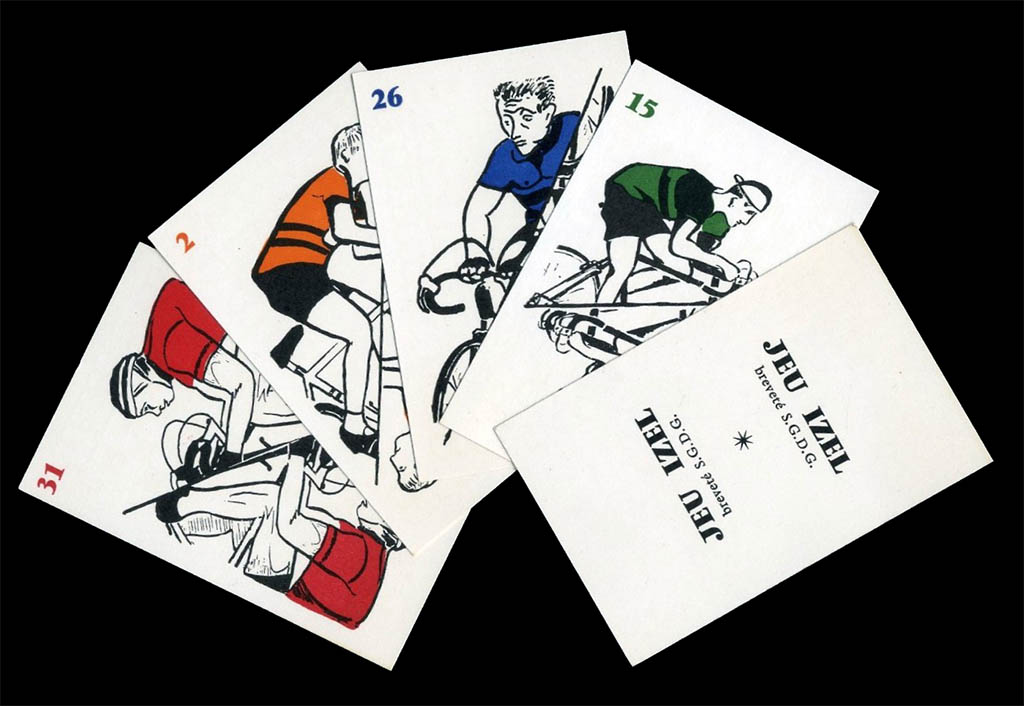 The game is played by up to four players and represents a stage race. Cards are divided in two decks, one with the riders and a few "chance" cards, and the other with action cards, called "cartes étape".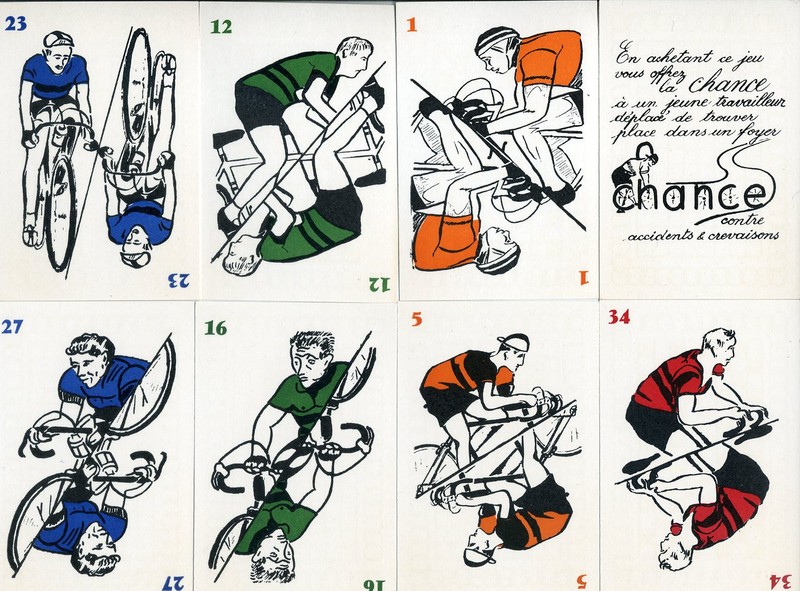 Some cards of the riders' deck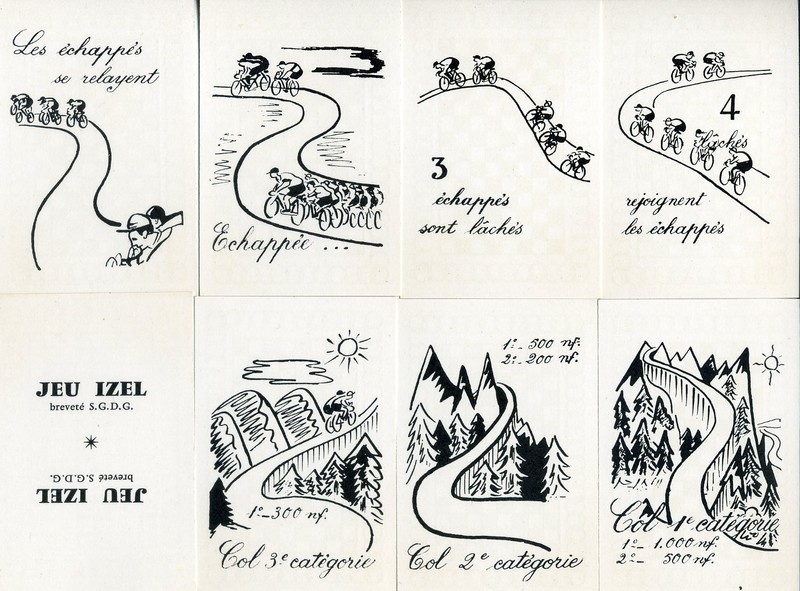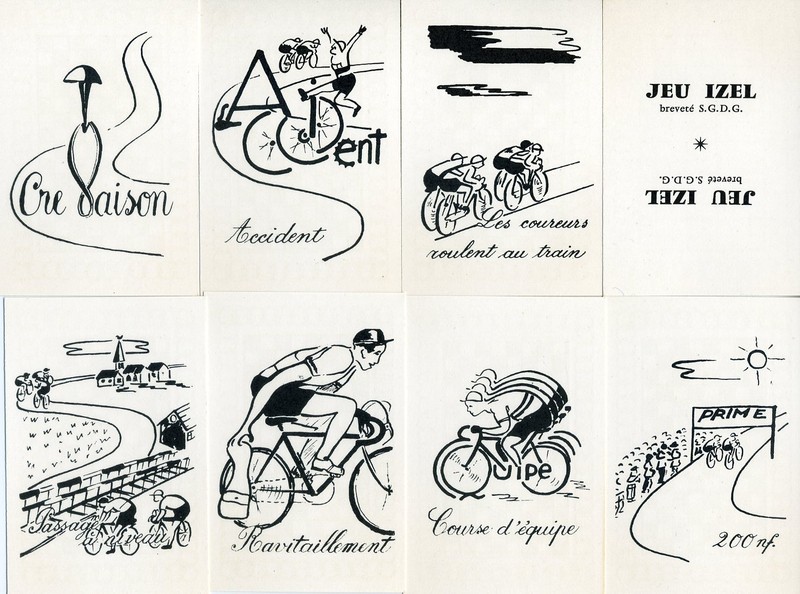 Action cards (cartes étape)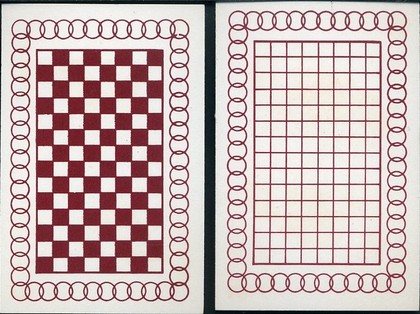 Backs of the cards (two different decks).
Each stage (game round) is played in about 15 minutes. A few cyclist cards form the breakaway and the goal of the game is to have a as many cyclist cards of one's team (of one's color) in the breakaway (which can be described as a discard deck laid on the table) since the winner of the stage will be a card drawn by chance from this deck.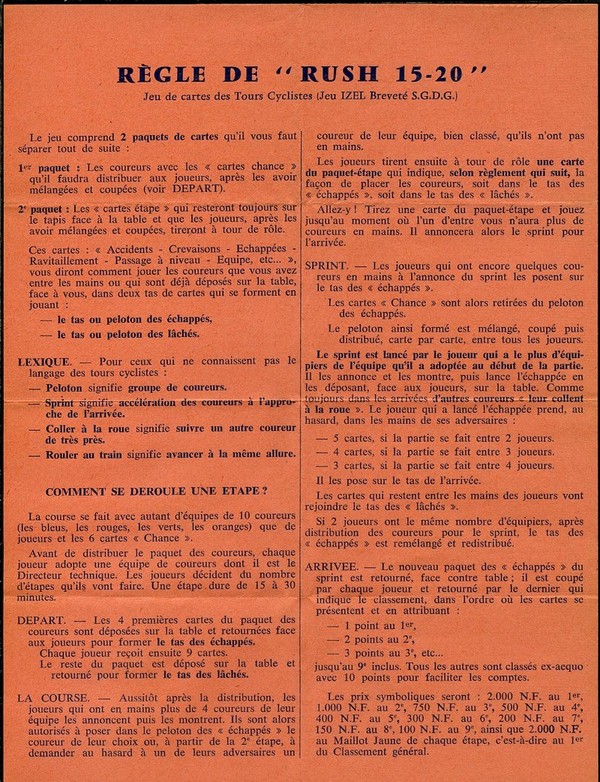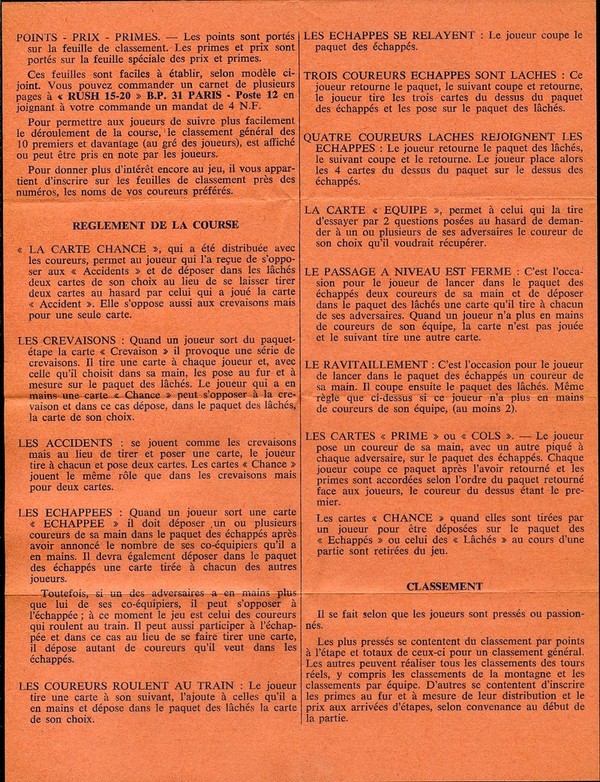 A double-sided classification sheet is included with the game (extra classification sheets could be ordered back in the 60s). Players can chose between keeeping a simple points classification or keeping a more realistic classification for a "real Tour de France". Or they can simply add up the prices symbollically awarded to the 9 first riders in each stage and to the Maillot Jaune.

Both the symbollical prices stated in the rules and the actual price of the extra classification sheets are in NF, that is "nouveaux francs". This allows us to date the game with certain precision, since the NF was introduced in 1960, and the abbreviation "NF" was officially used only until 1963.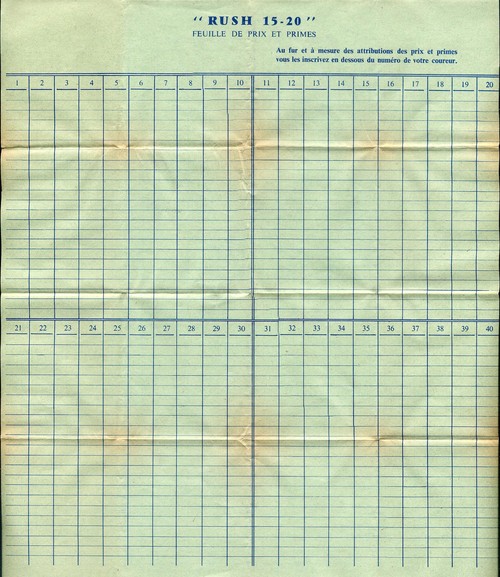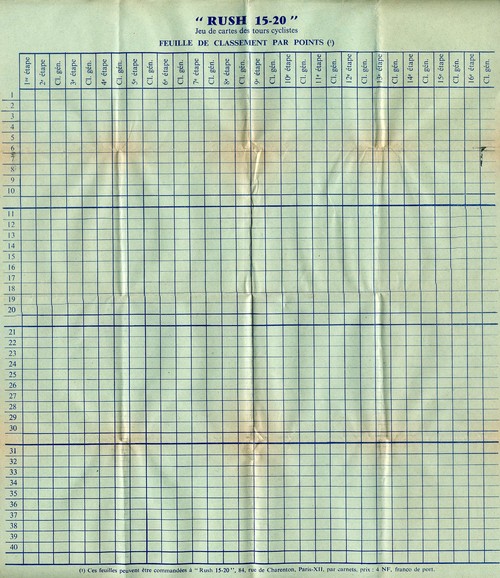 Thanks to Pierre for the information about the finding of this game.
| | | | | |
| --- | --- | --- | --- | --- |
| | | | | |
| INDEX (MAIN) | ALL THE GAMES | ALPHABETICAL | CATEGORIES | WHAT'S NEW |