JEU DU TOUR DE FRANCE
Almanach Rustica, France, 1956
Another simple game offered in a kiddies magazine. This one is found on the "Almanach Rustica 1957" (which, for the sake of precision, appeared in november 1956).
The game follows the stages of the 1956 Tour de France. When it appeared, the stages of 1957 had probably not been announced yet.
The magazine measures 27.5 x 19 cms. The game, thus, measures 38 x 27.5 cms. Unfortunately, the game is unplayable without destroying the magazine, as you can see.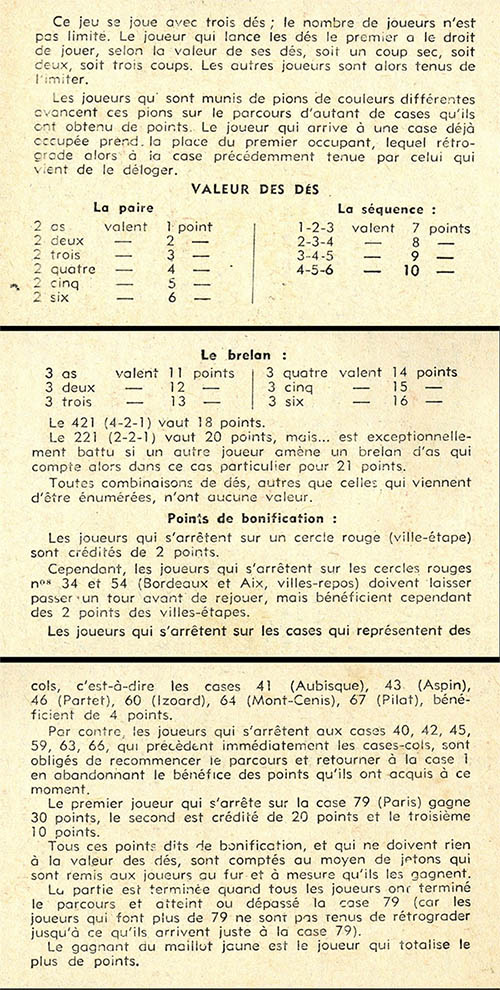 Although it is a simple dice game, it is not a Game Of Goose. It is based on the popular French dice game called 421.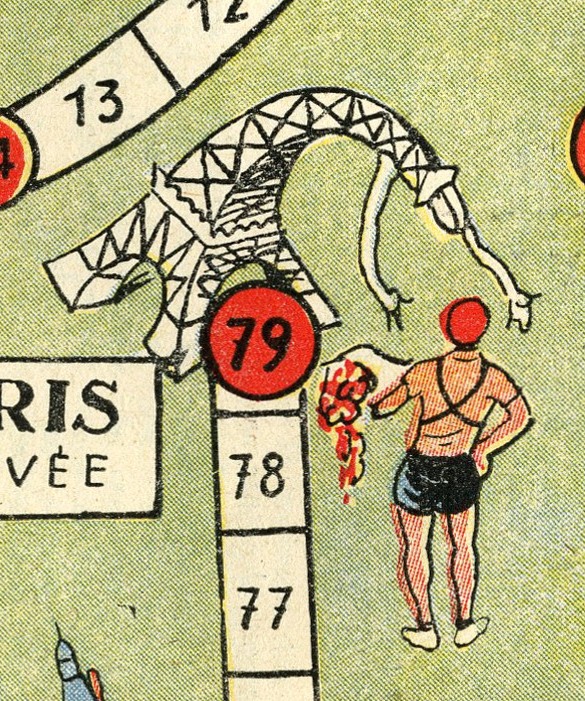 The Eiffel Tower salutes the winner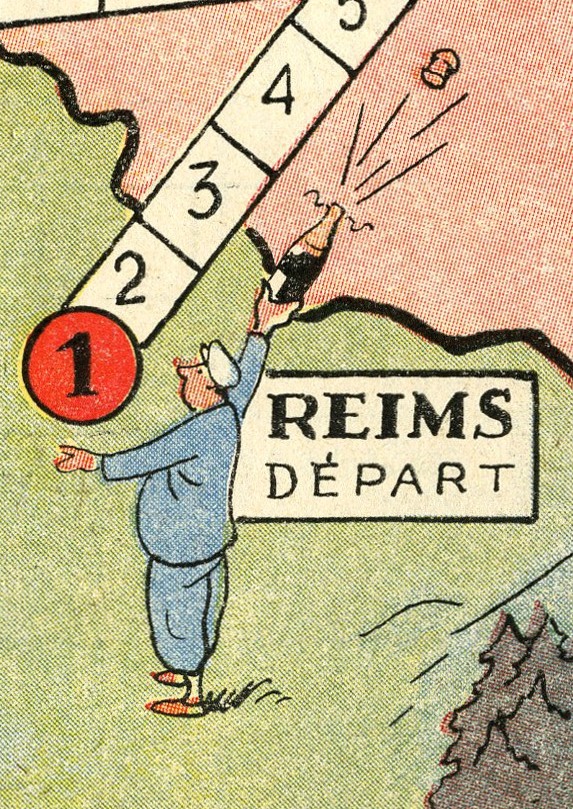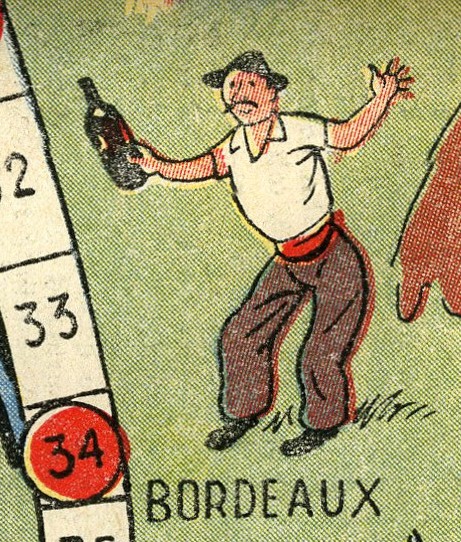 Waiting for the riders makes one thirsty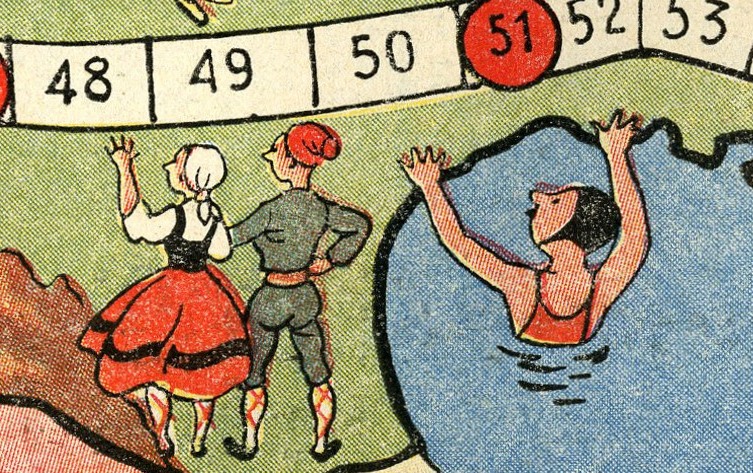 But of course one can wait while having a bath in the Mediterranean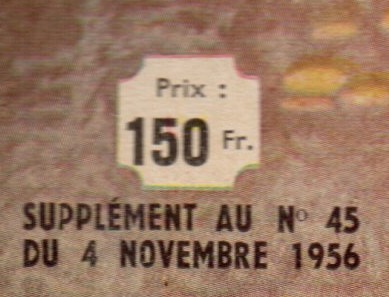 The original price tag. Of course these were not "nouveaux francs" yet.
Thanks Didier for the tip allowing me to find this game!

| | | | | |
| --- | --- | --- | --- | --- |
| | | | | |
| INDEX (MAIN) | ALL THE GAMES | ALPHABETICAL | CATEGORIES | WHAT'S NEW |