CARRERA CICLISTA
Ramón Sabatés, Spain, ca. 1950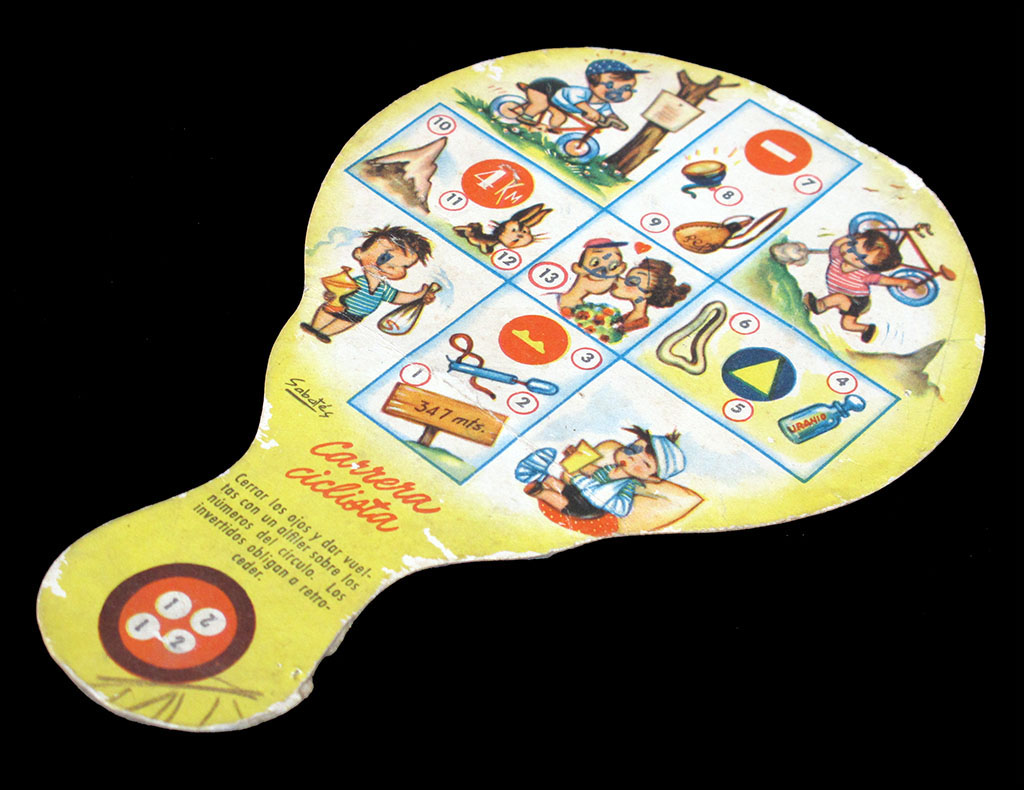 This rare children's game is printed on a small (17 x 12 cms) paper fan, a promotional item for a store in La Línea de la Concepción. By the way, these oriental-style rigid fans with a handle are called "paipay" (or "paipái") in Spain.

The drawings are by Ramón Sabatés, a well known Spanish cartoonist. Unfortunately, a previous owner of this fan was bored and added some personal artwork. Gosh!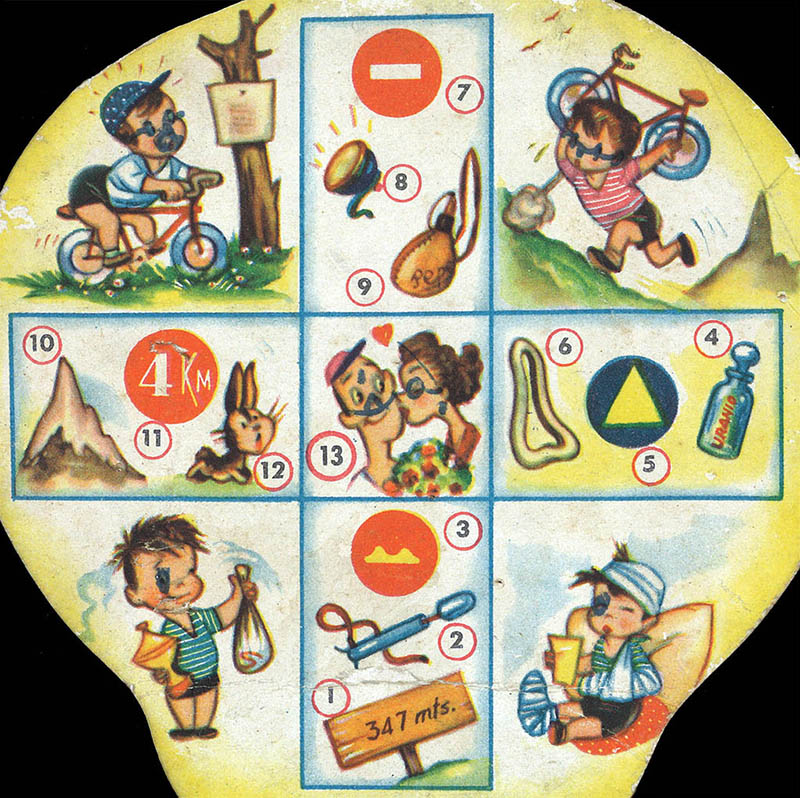 The track is consists of 13 numbered spaces vaguely related to cycling or cycling races oddly distributed inside a cross.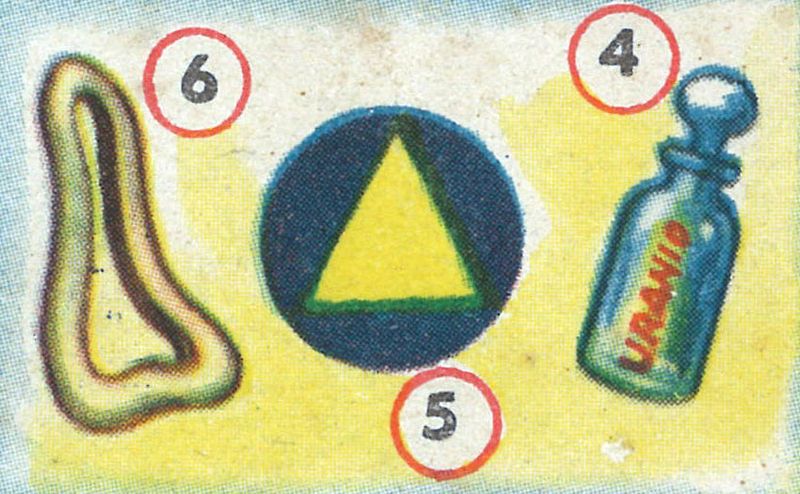 I am not sure uranium (!!!) is related to cycling, though it might make a powerful doping substance, and I am not sure of the red triangle on blue background either.
Probably the address and telephone number could provide some useful clues for the datation of the game. Unfortunately I am not an expert in telephone history and I would not know where to find data about phone lines in La Línea to check when number 427 was first used. What is clear from the address is that the game is post-war (which in Spain means post-1939) since the street is named after Spain's fascist leader José Antonio Primo de Rivera.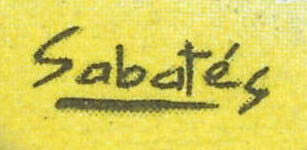 Ramón Sabatés (1915-2003)​ was a well known Spanish cartoonist who was active for almost seven decades.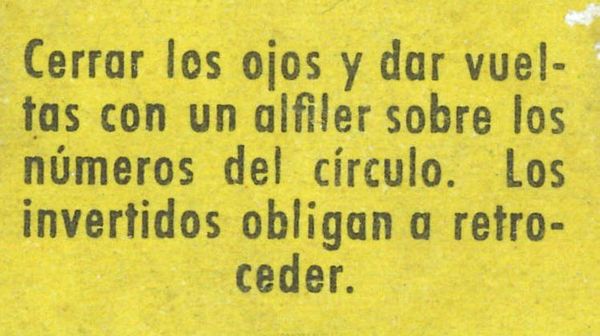 This game is clearly not meant to be played. The only rule states "Spin a pin over the numbers in the circle with your eyes closed. Upside down numbers send you backwards". Except for the risk of pricking your finger, this is equivalent to casting a D4 with the values -2,-1,1,2 . The expected value of such throw is 0, which means that in the long run players do not progress.

Maybe players are expected not to be completely honest and favour positive numbers ;-)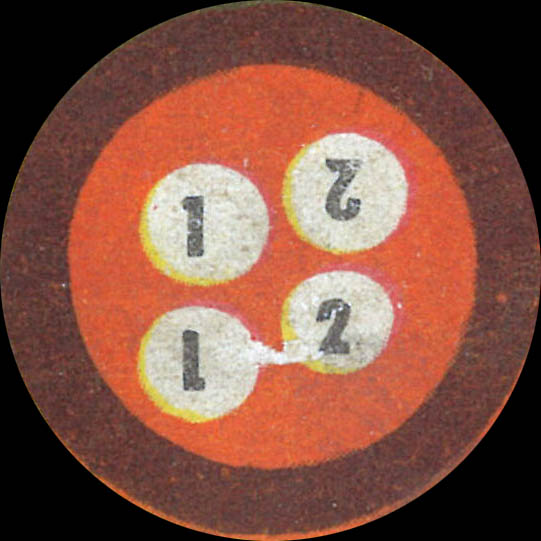 The game may have been stained but it has not been played: we do not find a single pin mark in the playing area.
Description written in March 2020.
| | | | | |
| --- | --- | --- | --- | --- |
| | | | | |
| INDEX (MAIN) | ALL THE GAMES | ALPHABETICAL | CATEGORIES | WHAT'S NEW |