TEAM GB VELODROME CYCLING SET
Scalextric, UK, 2011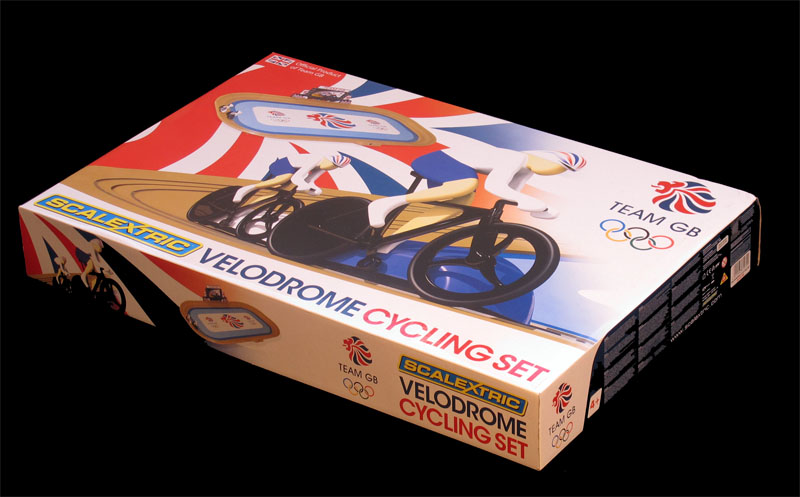 Nice Christmas present (thanks, Carmen!). Not really a board game, of course.

On the "pelouse" we read that the game is produced in 2009, but I have dated it in 2011, since it has not been available before. By the way, I wonder what is the name of the game. supposed to be, "Team GB"? Scalextric Velodrome Cycling Set"?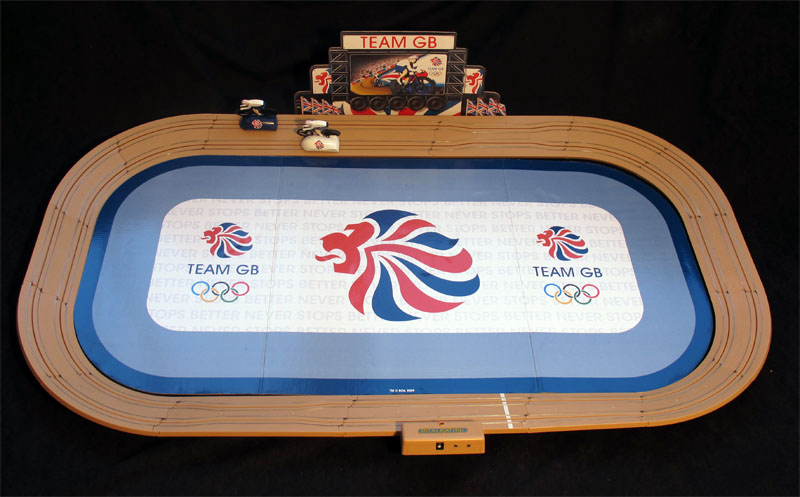 The riders are unrealistically fast, and it is difficult to keep them on the track for too long. Even if you manage not to crash on the curves, there are two chicanes that will do the job for you. The problem is that the cyclits are not solid enough to resist too many crashes, so the life expectancy of the game is of a few playing hours, and this if you are careful. As far as I know, you cannot buy extra riders.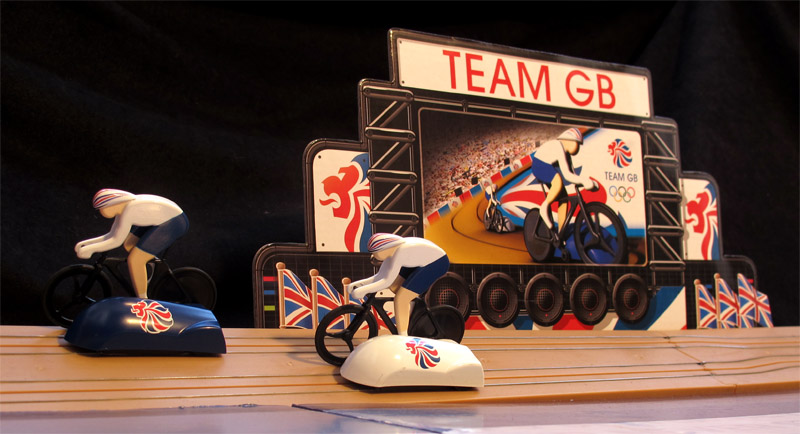 This said, and even considering that the game is quite expensive (specially if you are not in the UK and have to add shipping costs), it is not that bad, and is, of course, a must for collectors.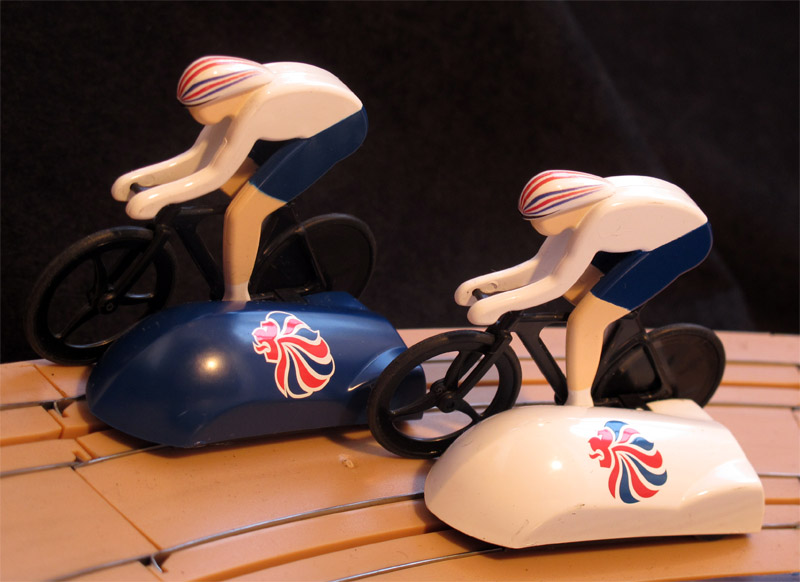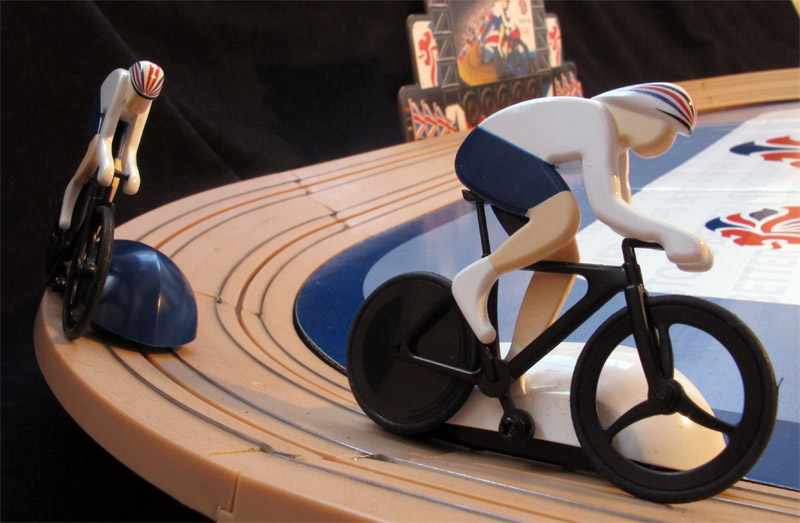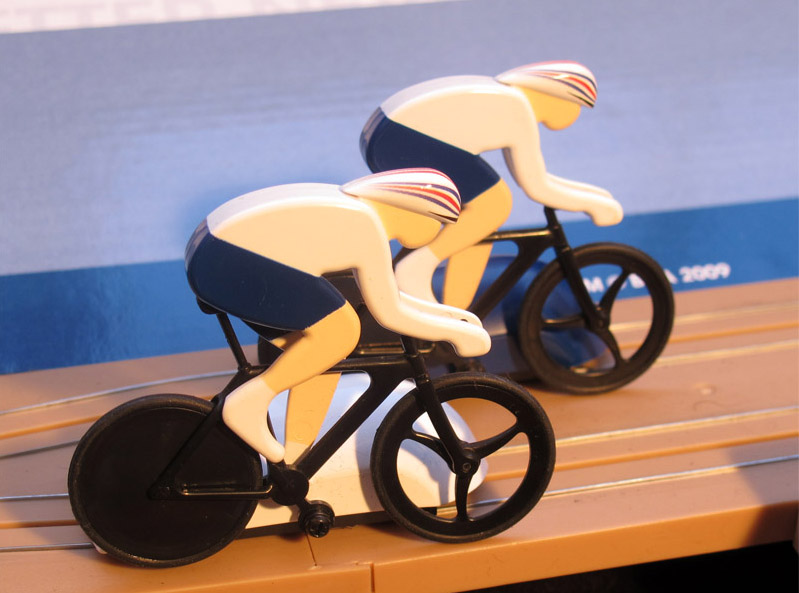 See the "2009" reference on the darker blue part of the "pelouse"..
| | | | | |
| --- | --- | --- | --- | --- |
| | | | | |
| INDEX (MAIN) | ALL THE GAMES | ALPHABETICAL | CATEGORIES | WHAT'S NEW |