LA GRANDE BOUCLE 1954
Sciuscia, France, 1954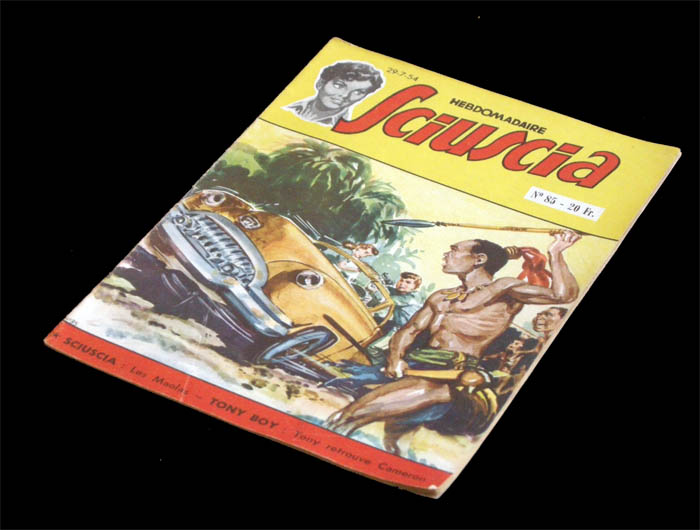 Game included in the July 29th, 1954, issue of Sciuscia weekly kids magazine.

The game is divided in 24 stages, which roughly match the actual 1954 Tour de France stages, but not exactly. The game is not named after the Tour de France, though "la grande boucle" is obviously a synonimous expression.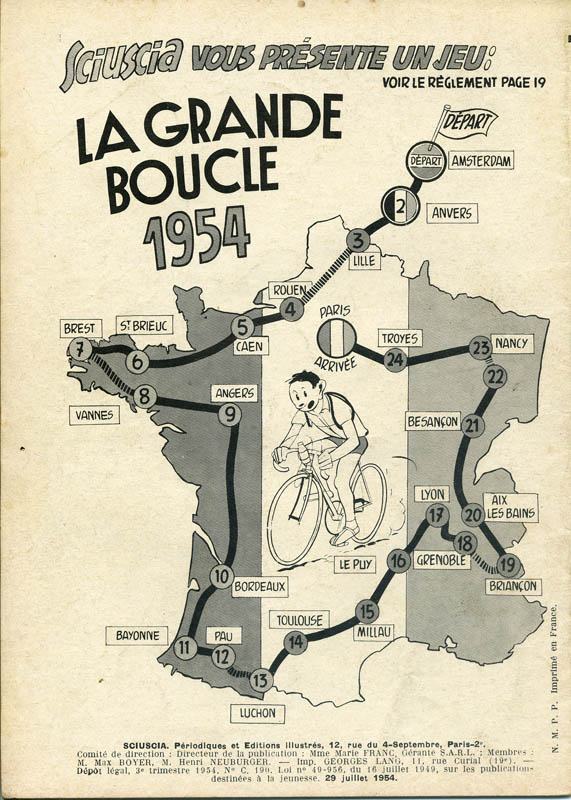 At first sight one would think that this is a game of goose, but in fact it is not. It is a very simple dice game, which does not actually even need a board to be played..

For each stage, each player throw one die. The lowest throw wins the stage and gets one point. The second lowest throw gets half a point. Stages represented in black count double. This is strange since most stages are black; maybe it should be the other way round (?). The last stage awards three points to the winner.

Nothing is mentioned in the case of a tie, which is quite probable, specially since the number of players is not limited.
| | | | | |
| --- | --- | --- | --- | --- |
| | | | | |
| INDEX (MAIN) | ALL THE GAMES | ALPHABETICAL | CATEGORIES | WHAT'S NEW |