6 DAY BIKE RACE
Sparco Games, USA, 1938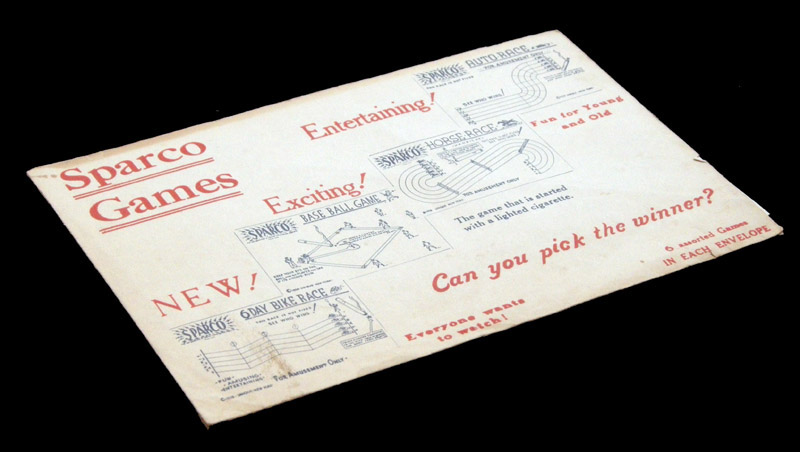 Well, this is rally an oddity: a self-destructing game! Of course it is not really a "board game", so you might think it does not belong here. Well, if this is the case, you are wrong.

The instructions are clear. The game probably has (or had) some powder (or similar) lanes from the star (the "starting star", excuse the pun) to the finishing line. Of course you just can play it once, which means I will never play it ...unless I find one hundred copies.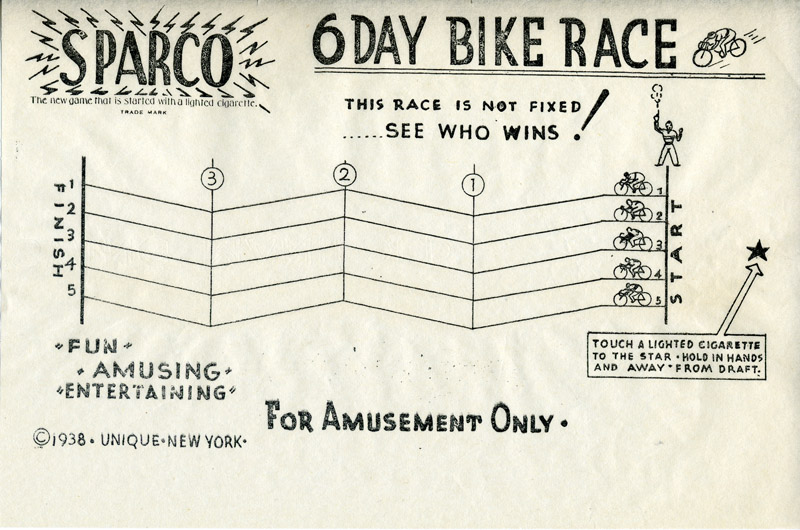 There were four different games, and six were included in each envelope. I guess I am lucky to have all four of them.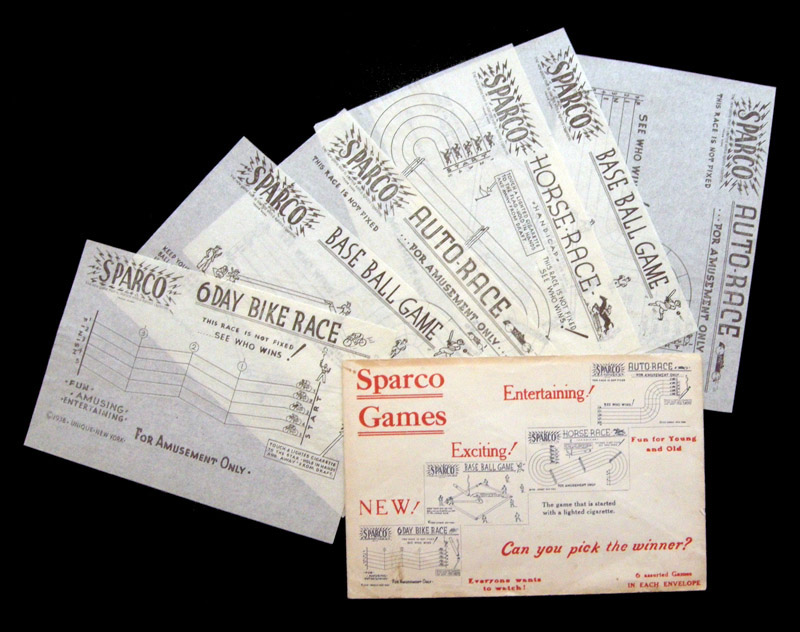 As you can see, the paper is very thin.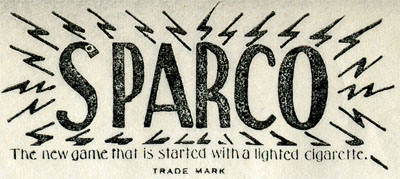 "The race is not fixed" but in case you want to bet on the outcome, don't: I also says "for amusement only"
| | | | | |
| --- | --- | --- | --- | --- |
| | | | | |
| INDEX (MAIN) | ALL THE GAMES | ALPHABETICAL | CATEGORIES | WHAT'S NEW |