STAP OP
Penco, Netherlands, 1950s (reissued by Sio and by Goliath)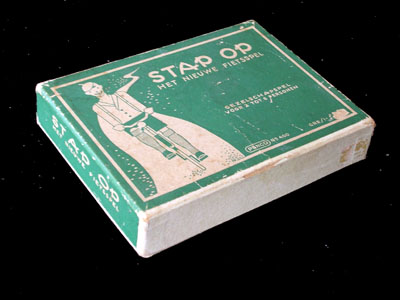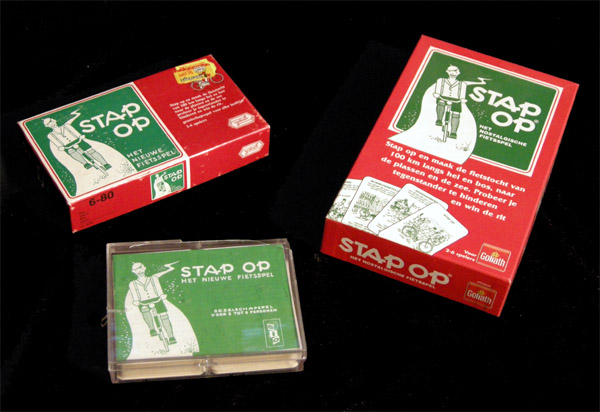 Kid's card game, similar to "1000 bornes", quite popular in the Netherlands. As you can see there are a few different editions of the game. The last reissue by Goliath is from 2003.

By the way, "Stap Op" means "go on your bike" (thanks, Tiny).
I am not really sure if it qualifies as a cycling race game. It is not a cycling board game, in any case. (And I am not too much of a fan of "1000 bornes" , either)

From the (modern) rules booklet. Very similar to "1000 Bornes" indeed.
| | | | | |
| --- | --- | --- | --- | --- |
| | | | | |
| INDEX (MAIN) | ALL THE GAMES | ALPHABETICAL | CATEGORIES | WHAT'S NEW |