TOUR DE FRANCE
unknown maker, France, ca. 1939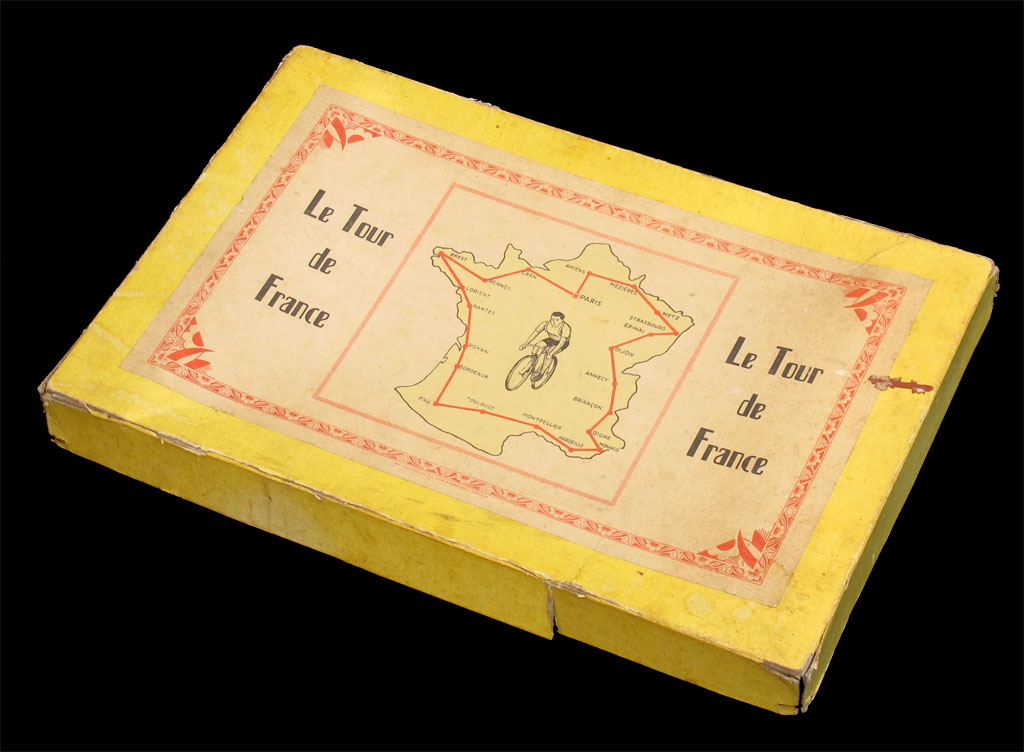 This is another old Tour de France game. Most Tour de France games can be dates as they feature the stages of a particular edition of the Tour, but this one does not. The general shape of this Tour with its 22 stages and the beginnin and end in Paris just hints that this game must be made somewhere between 1928 and 1950. The closest I have found is the Tour of 1939, which has exactly the same first 16 stages than this game, if you do not count split stages and a time trial in Monaco, but which was shorter. The last stages of the game do not match any Tour de France, specially the stage at Épinal, which was not ville-étape until 1954.

According to the Wikipedia, Henri Desgrange planned a Tour for 1940, after war had started but before France had been invaded. The route, approved by military authorities, included a route along the Maginot Line. I have not found any further evidence, but the stages of this hypothetical 1940 Tour de France might have been quite similar to those in this game.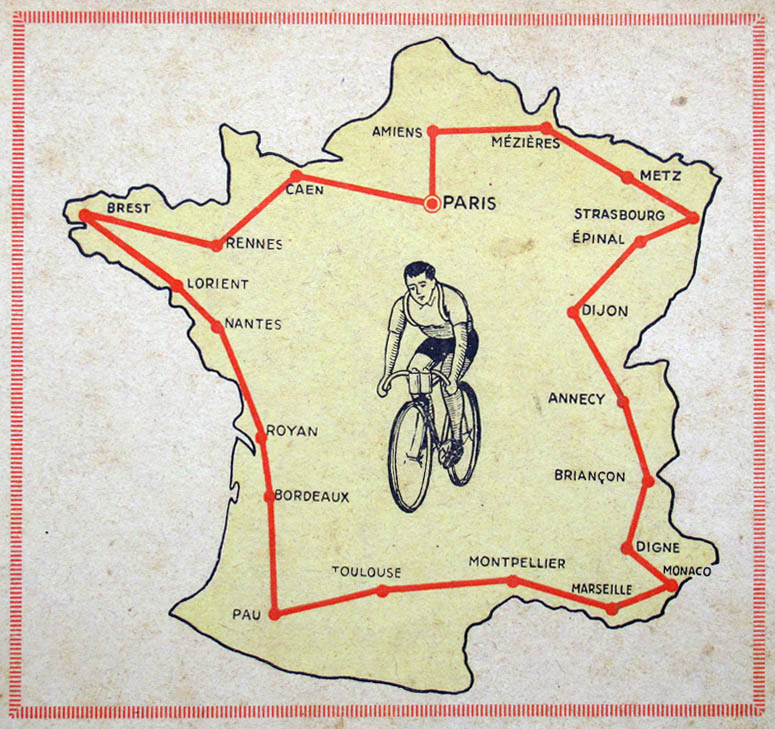 Apart from the mystery of its origins, the game is not so interesting. Five riders, represented by coloured wooden cylinders, run a game of goose on a particularly ugly board. More than five players can take part in the game as long as they provide their own markers.

The board measures 87 x 27.5 cms and is made of paper (not cardboard). Of course I can provide scans to anyone interested (specially if this can help solve this game mystery)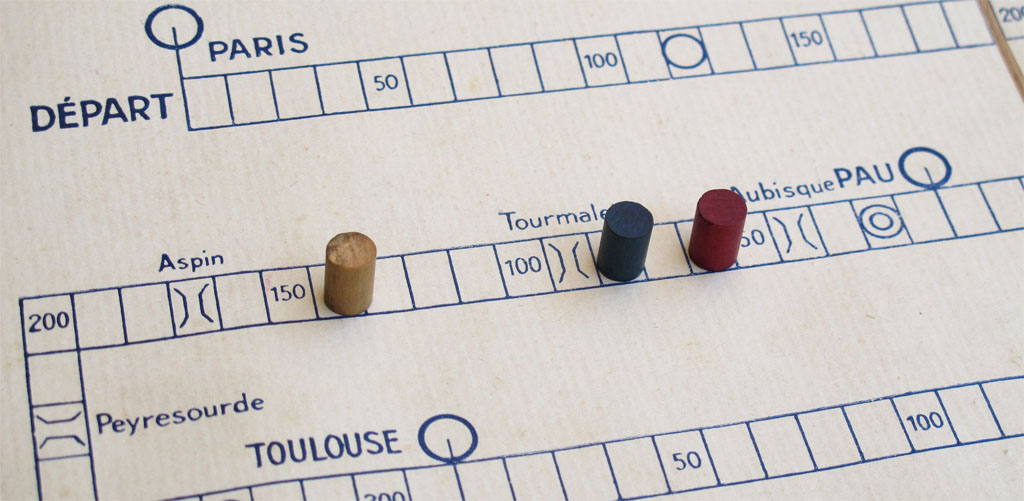 I just have three of the five markers...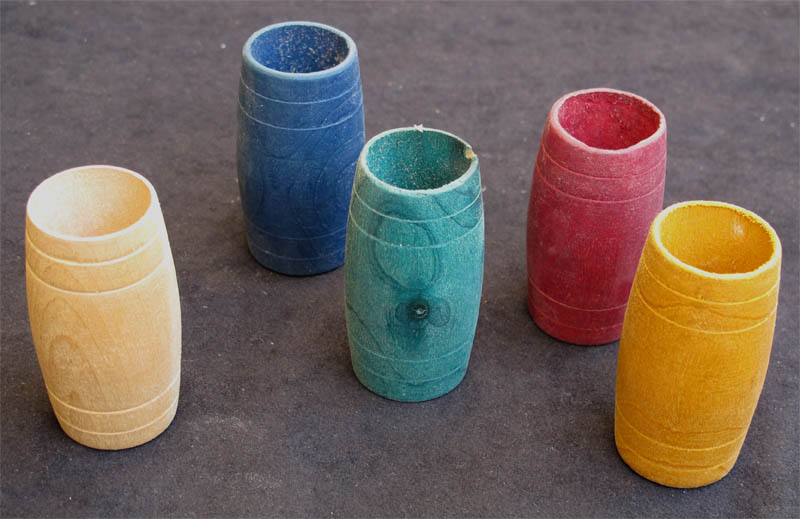 But I have all 5 shakers!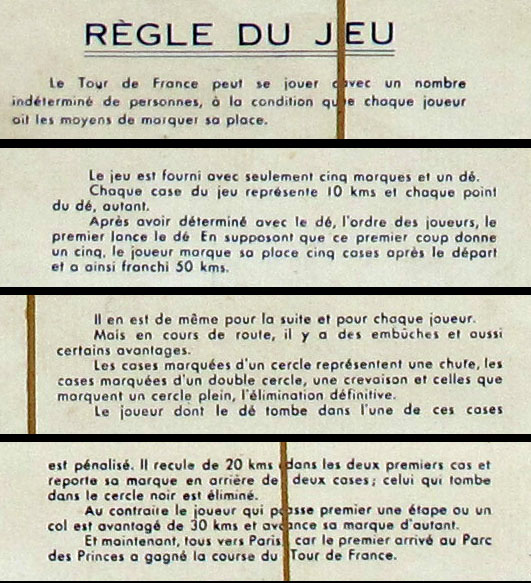 | | | | | |
| --- | --- | --- | --- | --- |
| | | | | |
| INDEX (MAIN) | ALL THE GAMES | ALPHABETICAL | CATEGORIES | WHAT'S NEW |