LE JEU DU TOUR DE FRANCE
Marc Moallic/Le Journal de Toto, France, 1937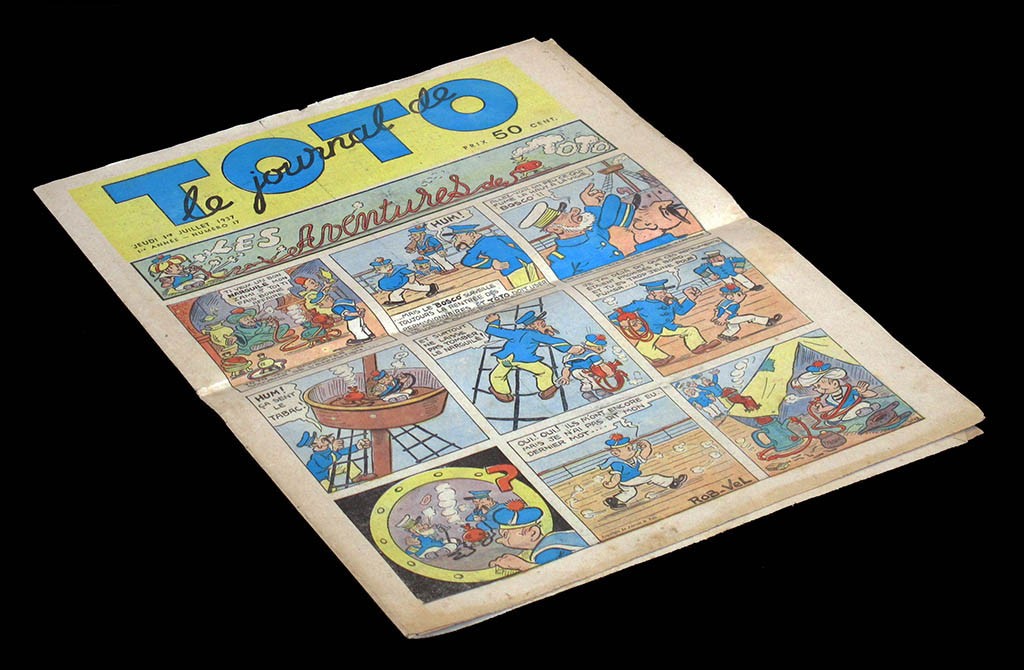 Here is a French game of goose included in a 1937 issue of Le Journal de Toto, of which I used to have only a copy pasted onto cardboard in quite poor condition. Didier Maria found the origin of this game (thanks again!), but it still proved a hard one to find until very recently. Finally, here we have it.

The game is signed by Marc Moallic, better known by his later work Les Enquêtes de Ludo.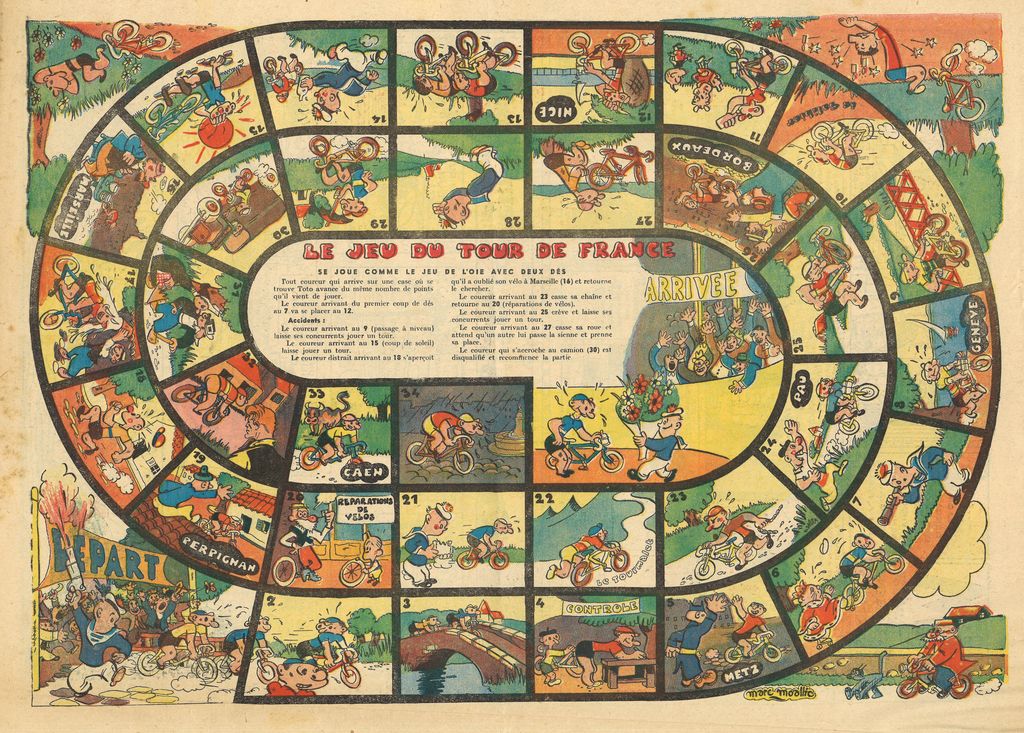 The game is of the game of goose family, of course. As the rules state "it is played like the Game of Goose with two dice". Considering the board is only 35-squares long, the game can be over quite quickly.

The first rule states that a player landing on field where Toto is found doubles his throw. It assumes that the players know who is Toto, which is not so obvious 83 years after the game was made. I would have preferred that the rule applied to the squares with names of cities on them. They are easier to identify (...or maybe it's just me).

By the way, although not all the stages of the 1937 Tour de France are present, all the cities which are named in the game in the game were actual tour stages that year (and they are in the order in which the Tour reached them).
However, Toto is the kid in the sailor attire found in squares 1, 7, 14, 21, 28 and 35. It makes sense, and that is why you need an alternate rule for square 7 (move to square 12), so that you do not win the game straight away by scoring 7 on the first throw.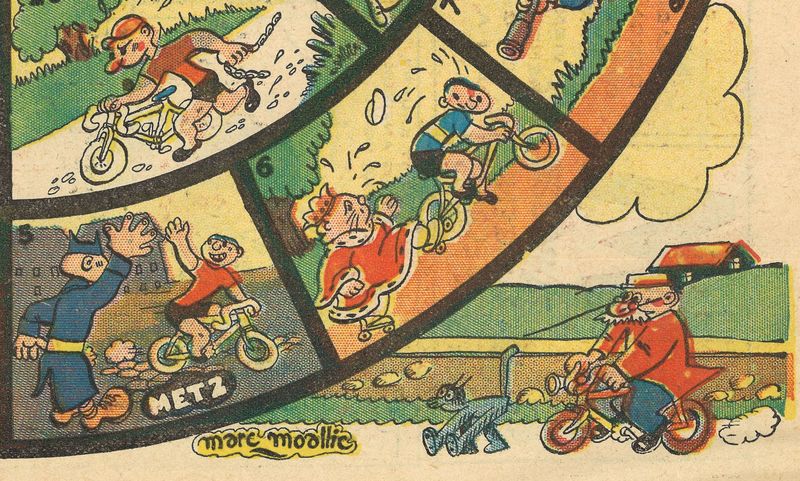 Marc Moallic's signature
The game is not presented on a double page as is quite usual in games included in magazines, but it is still quite big, roughly an A3 size.


This game is found inside the July 1st issue of Le Journal de Toto. The magazine was not a long-lived one (it folded in May 1940 as the German army invaded France), but they had time to include at least another Tour de France game in December 1938.



| | | | | |
| --- | --- | --- | --- | --- |
| | | | | |
| INDEX (MAIN) | ALL THE GAMES | ALPHABETICAL | CATEGORIES | WHAT'S NEW |