TOUR D'AUTRICHE 2014
Radlobby Österreich, Austria, 2014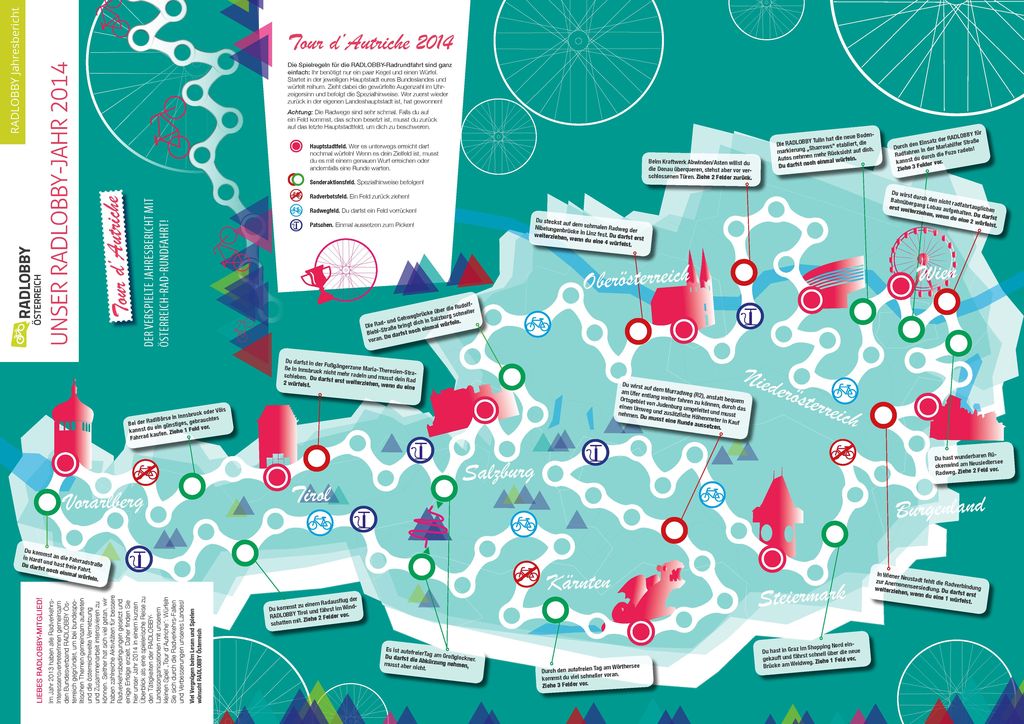 This is a free print-and-play game that I found browsing the net. Strangely enough, it has a French name (though we could also consider it is called "Radlobby-Radrundfahrt"). According to the pictures found in the Radlobby Österreich website it looks like the game was originally printed as a foldable poster (or leaflet) with information about the radlobby on the other side. (This information is also included in the downloadable PDF, see below).

If it is so, I would love it if someone can send me a copy of the original game.
The rules are very simple (and not specially realistic). Every rider starts in his own town and the winner is the first to get back home after completing a lap around Austria.

Of course you must provide your own die and counters.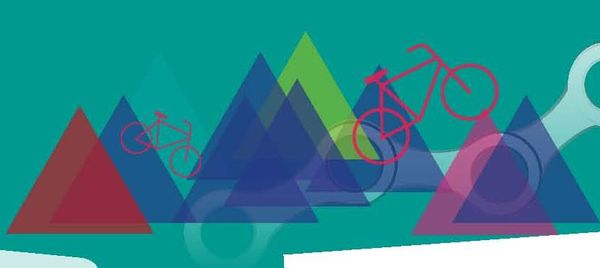 Austrian design
Download the game here
| | | | | |
| --- | --- | --- | --- | --- |
| | | | | |
| INDEX (MAIN) | ALL THE GAMES | ALPHABETICAL | CATEGORIES | WHAT'S NEW |