TOUR DE BELGIQUE
Tana, Belgium, ca. 1960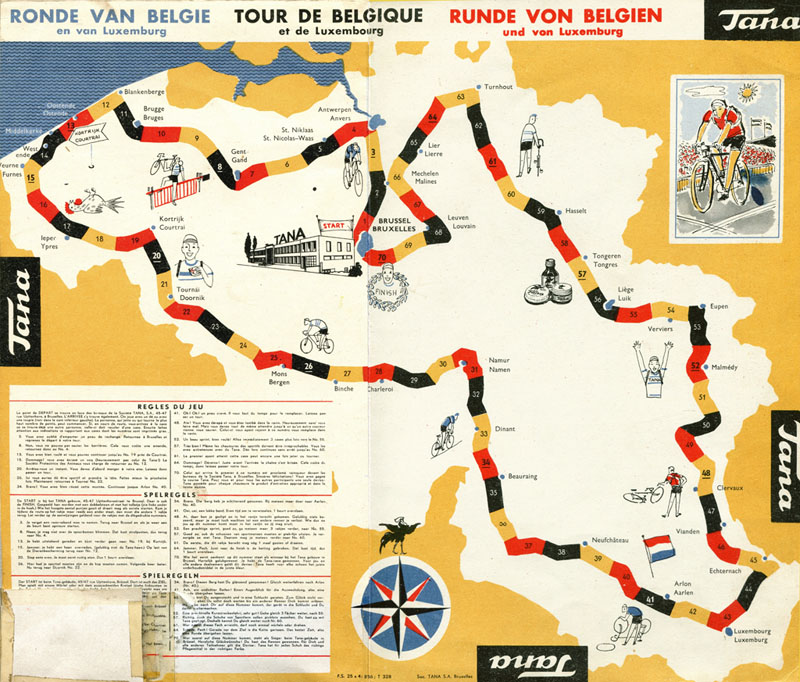 Promotional game for Tana, a company that produced shoe cream.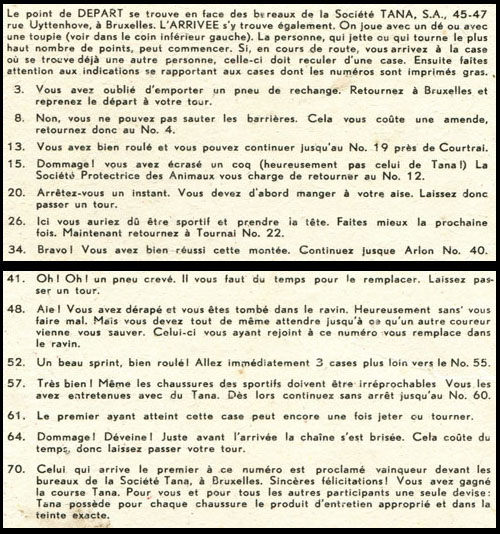 Of course the game is a simple game of goose.
The rules are printed on the board in the three official languages of Belgium.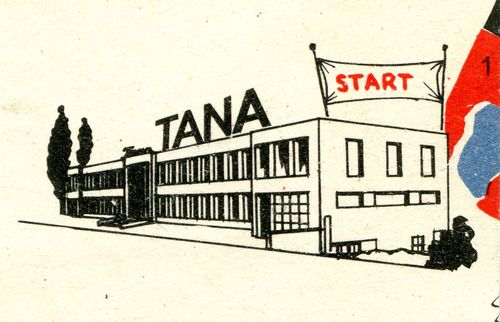 This must be Rue Uyttenhove, 45 - 47, as mentioned in the game's rules.
It's wierd to note, however, that this address is now the site of the "Eglise Internationale de Bruxelles".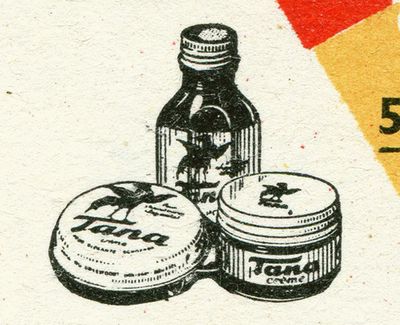 Tana's shoe cream.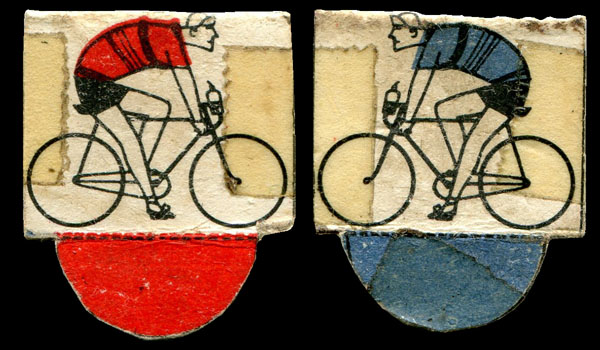 Two riders found in the envelope on the bottom-left corner of the board.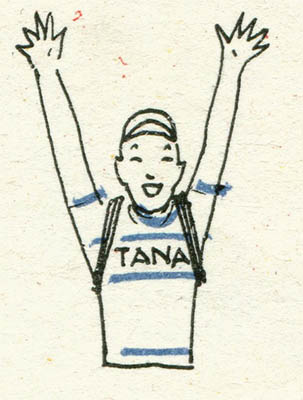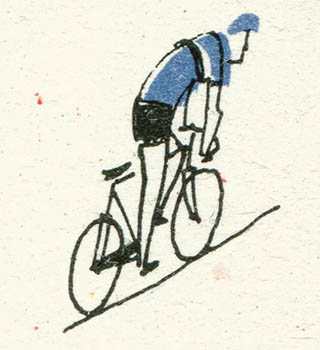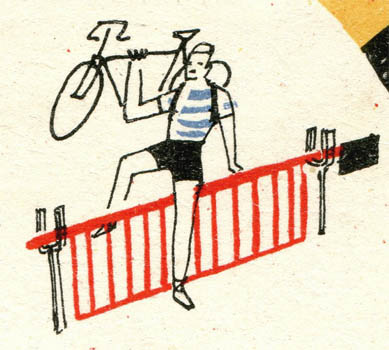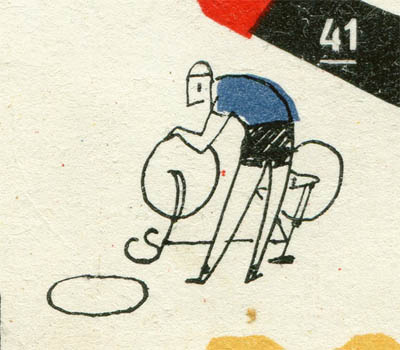 By the way, this game is inot in my collection. Thanks to François Cardinet for sending the scans.
| | | | | |
| --- | --- | --- | --- | --- |
| | | | | |
| INDEX (MAIN) | ALL THE GAMES | ALPHABETICAL | CATEGORIES | WHAT'S NEW |