TOUR DE FORCE
Pat & Tony Malcolm/Quikky Games, United Kingdom, 2006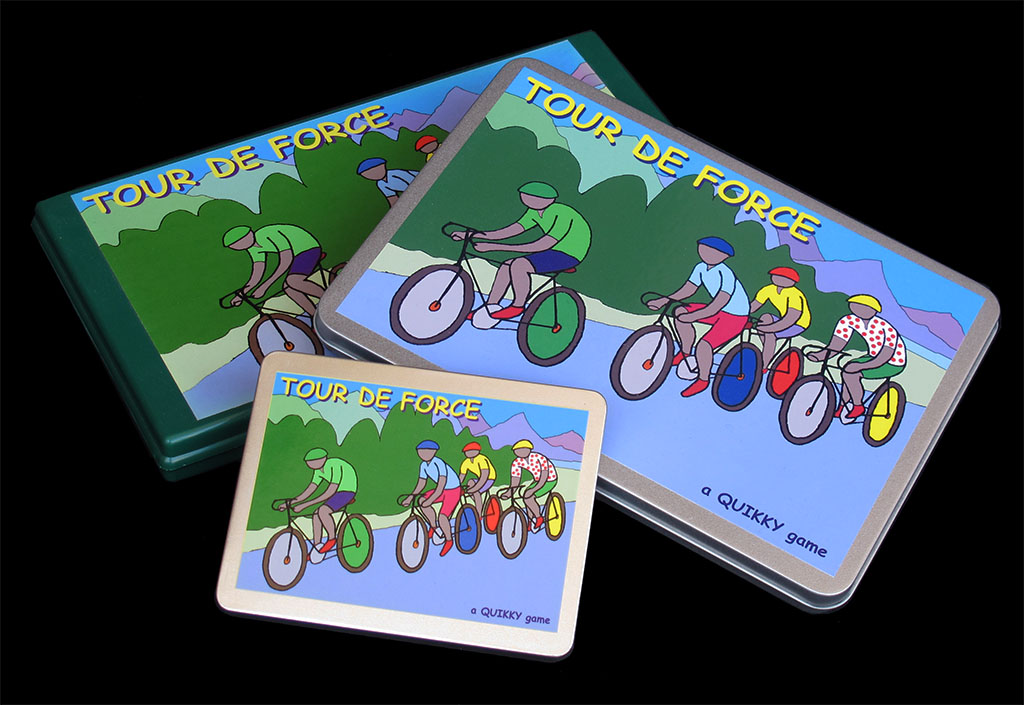 This is the Quikky Games road cycling game. We have here the first edition of the game (in a green plastic case) and the two modern editions in tin boxes, named "SLIM" and "POKKET". The rules for the smaller "POKKET" game are a simplified version of the already simple rules for the bigger "SLIM" game.

While most Quikky games are available in English and in French, TOUR DE FORCE is also available in Spanish, as you can guess by the word "Salida" on the smaller board.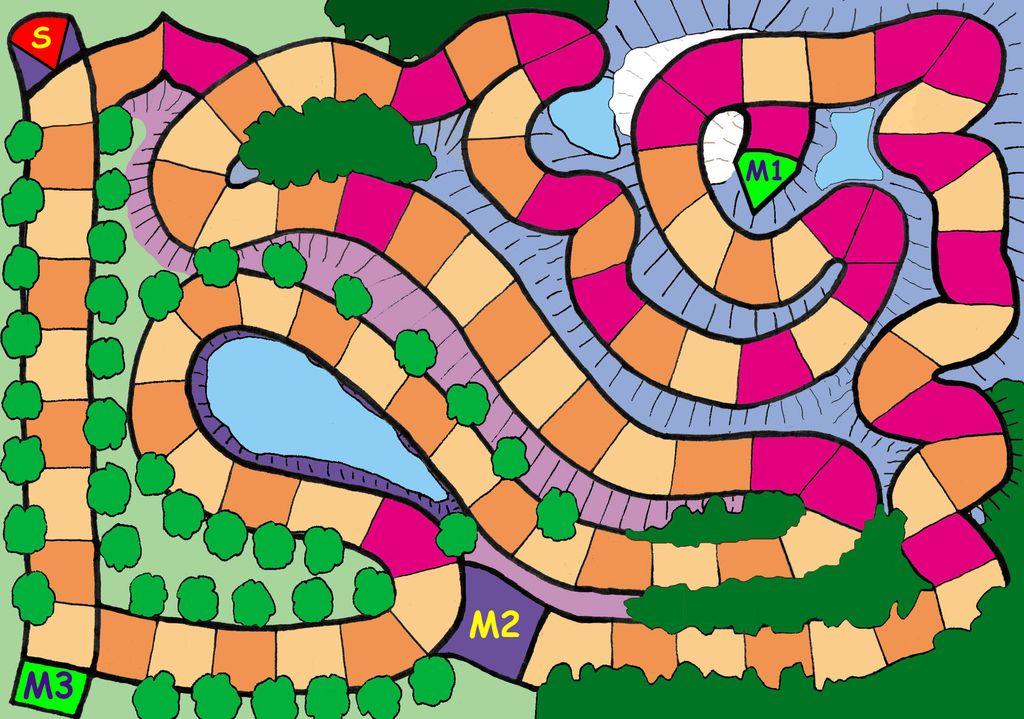 SLIM version board
POKKET version board
In the larger version of Tour de Force (not in the POKKET one) we have a bigger white counter which represents the peloton. All the riders (smaller counters) in the peloton are placed on it (well, at least in the older rules: they are kept aside in the newer ones). The other riders throw against the peloton to see where they are in the race. This is a simple idea which works quite well as a simulation of a cycling race.


Close-up of the peloton bigger white counter and the special dice.
In the new SLIM version of the game you can chose the type of stage you want to play (the options are "mountain top finish", "valley", "flat"), there are also simple rules for a time trial stage, and you can download scorecards from the Quikkygames website to keep the classification of a stage race.

Even though the game is a simple roll & move non-strategical game, it deserves a place in the short stage races section.




This is the first version of the game. Notice that the board has been improved on later versions (see above)
Click here to see all the cycling-related Quikky games.
Click here to visit the Quikky Games website
| | | | | |
| --- | --- | --- | --- | --- |
| | | | | |
| INDEX (MAIN) | ALL THE GAMES | ALPHABETICAL | CATEGORIES | WHAT'S NEW |