TOUR DE SUISSE
Knorr, Switzerland, 1930s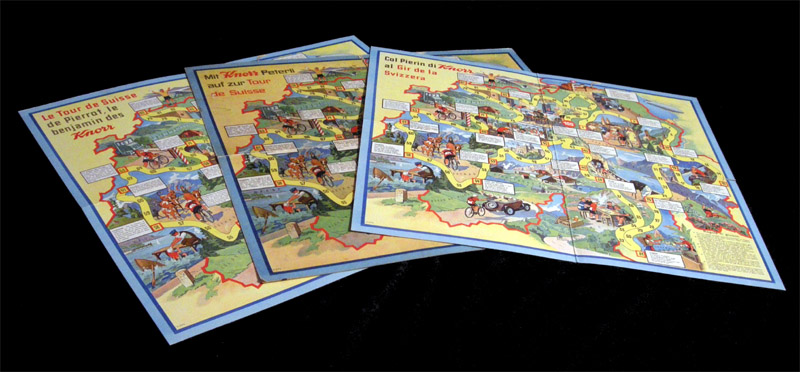 This is an old promotional Tour de Suisse game. There were (at least) three different versions (French, German, Italian), but I only have the boards. I don't know if there were any additional items.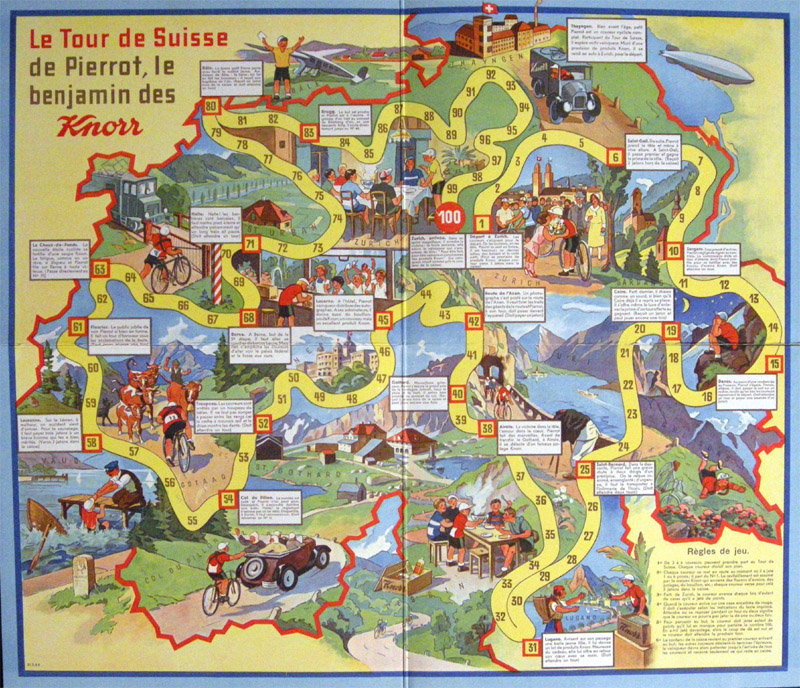 Pierrot/Peters/Pierin tours Switzerland on a bike, meeting all kind of people.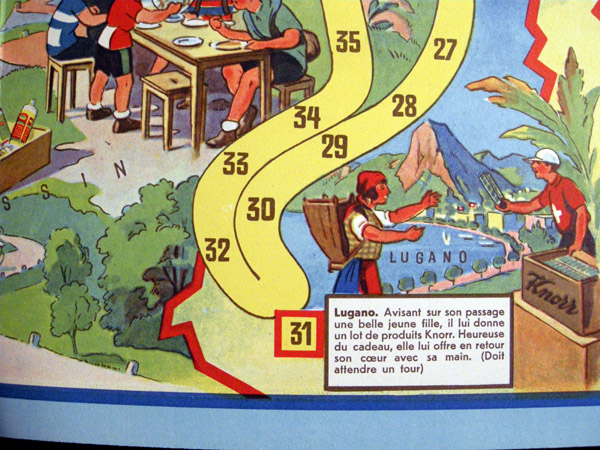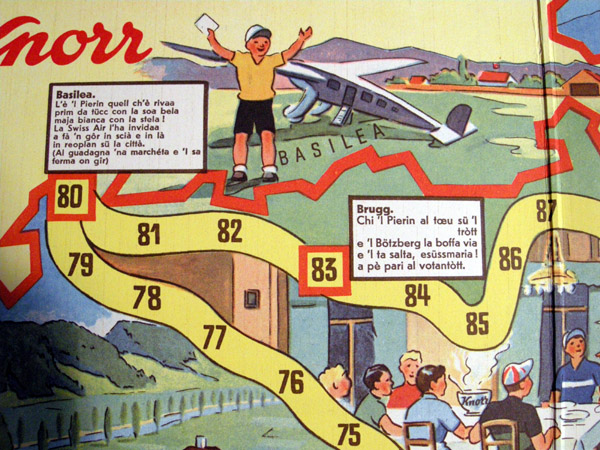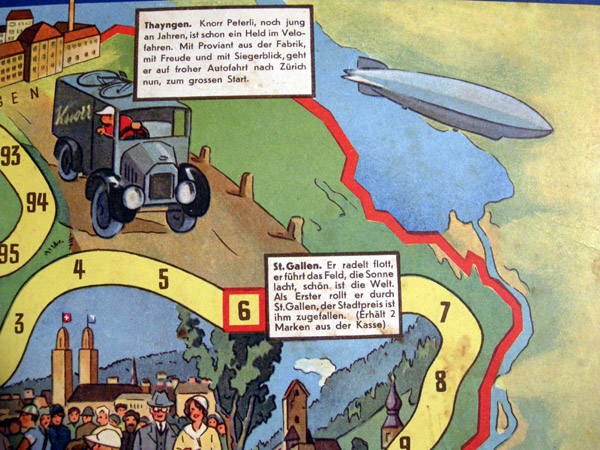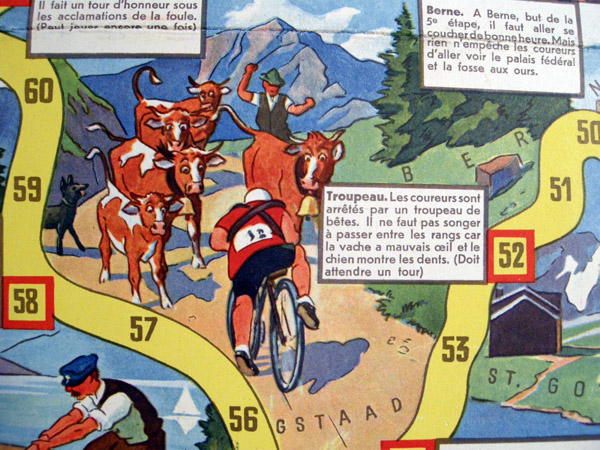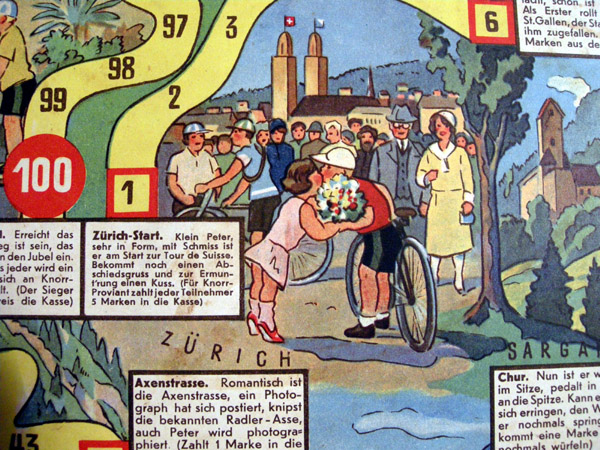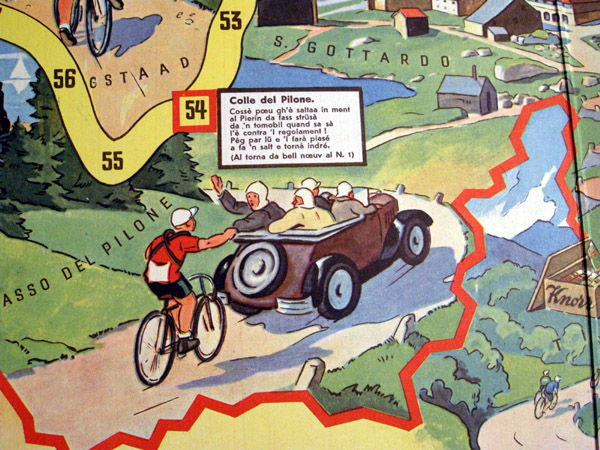 | | | | | |
| --- | --- | --- | --- | --- |
| | | | | |
| INDEX (MAIN) | ALL THE GAMES | ALPHABETICAL | CATEGORIES | WHAT'S NEW |