TOURSPEL
Paul Groenendijk & Jimmy Tigges, Tigro-spellen, Netherlands, 1987

Hard to find dutch game. Only 300 copies were produced, and more than 20 years ago, so be prepared to pay quite a lot if you are lucky enough to find a copy.

As you can see, the game came in a plastic cylindrical container.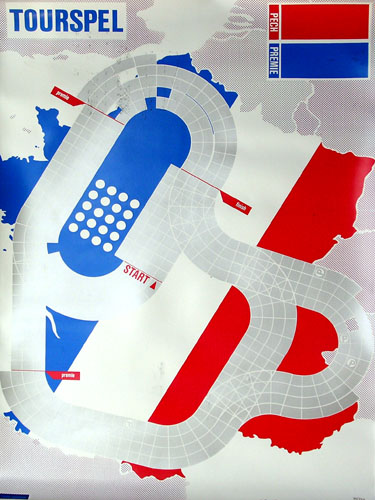 The board is made of some kind of magnetic plastic surface, and the rider counters are small magnets, so you could even hang it on the wall and still play, which makes a different with all those games with bent boards and unstable riders that keep falling!

Nevertheless, I am sorry to say that the board is quite ugly...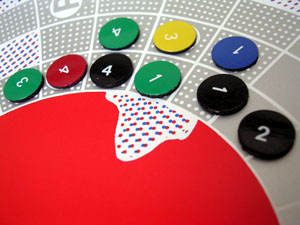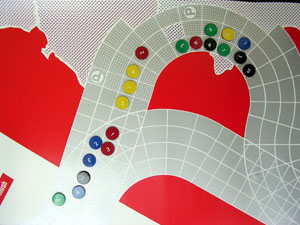 The tactical cards are quite poorly produced, as you can see, but at least I have the English version. The rules in my copy are in English and German, not in Dutch. By the way, the rules look quite interesting. I will comment more on them in the future, as soon as I can play this game properly.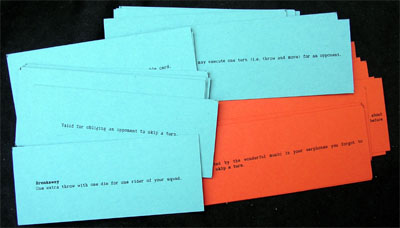 My copy is number 94/300 and no, it is not for sale.
| | | | | |
| --- | --- | --- | --- | --- |
| | | | | |
| INDEX (MAIN) | ALL THE GAMES | ALPHABETICAL | CATEGORIES | WHAT'S NEW |