TOUS POUR UN MAILLOT
Avespace, France, early 1990s?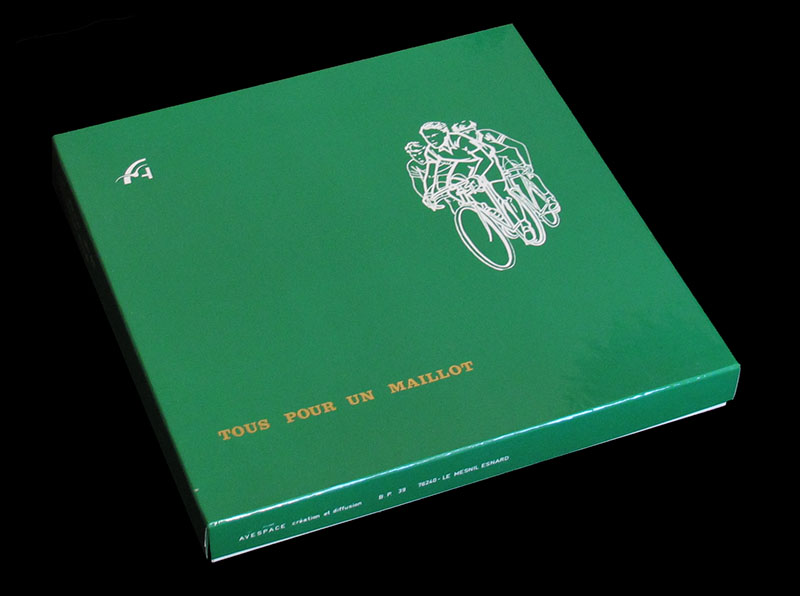 A beautiful french game, the rules of which game are disappointingly simple, and the best of which, by far, are the enamelled metal riders made by the Fonderie Roger. There are 5 teams of 4 riders which, although they ride in three different positions, they do not behave differently.

Also, there is no indication of how many stages should be played, and there is no difference between the stages. That's why I do not classify this game under "stage race games".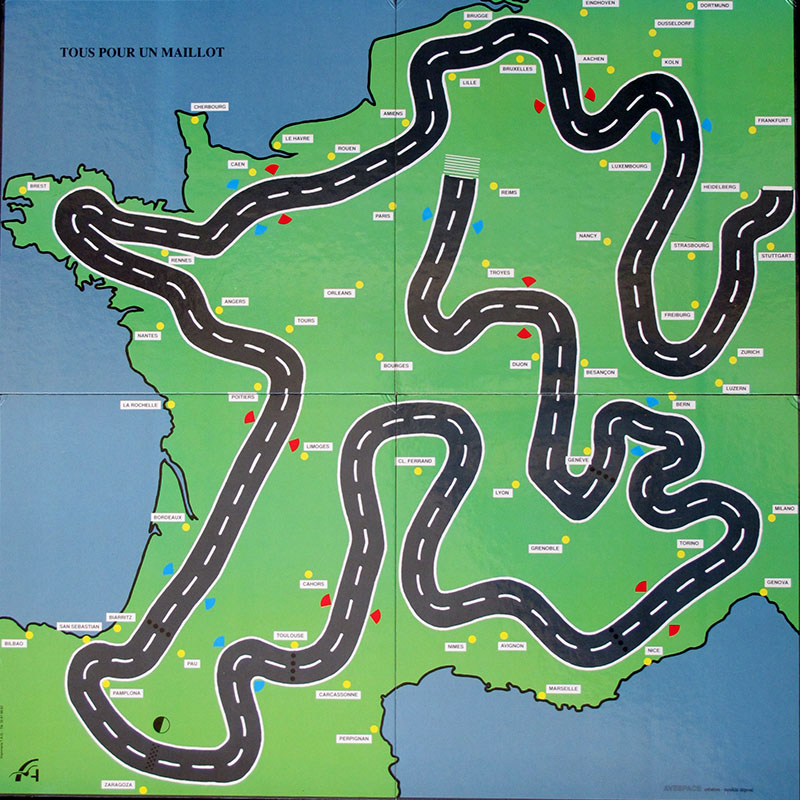 The three different positions of the riders. Sprinter, rouleur and climber, one would say, but that does not make any difference in the game.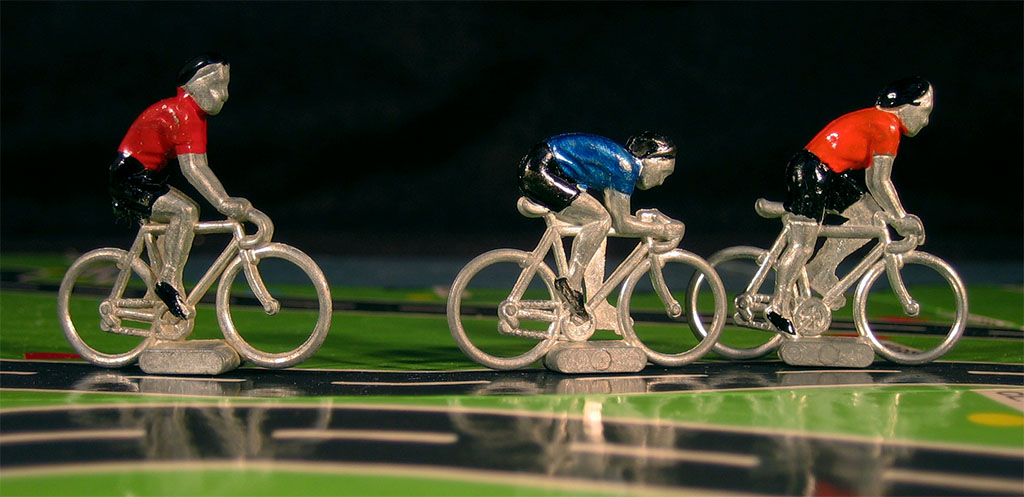 Complete set of riders.
Notice that the space for the "sprinters" (fourth row) is smaller. Therefore there is one (and only one) sprinter per team. I would tend to think that there had been different rules for different types of riders at some point in the game design, only to be rejected. There is, of course, no traces of this in the board.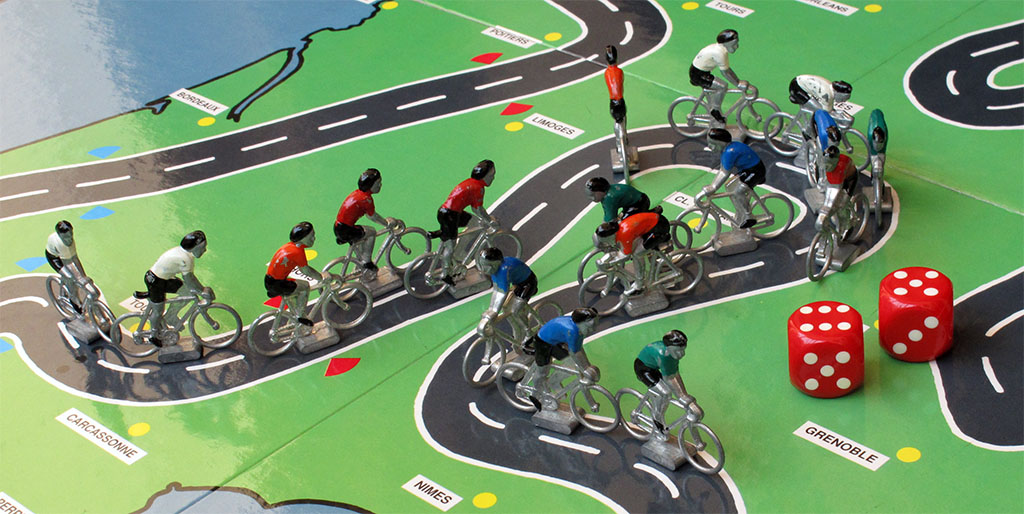 As many other (specially French) games there is a special figurine wearing the leader jersey. In this case, even the name of the game says so. However, I have not been able to locate a real race with such a leader jersey. The closest is the Criterium du Dauphiné Liberé, but the stripe on the jersey should be blue, not red.

The player who is leader of the overall standings is supposed to use this rider instead one of his own. The classification is a simple team points classification.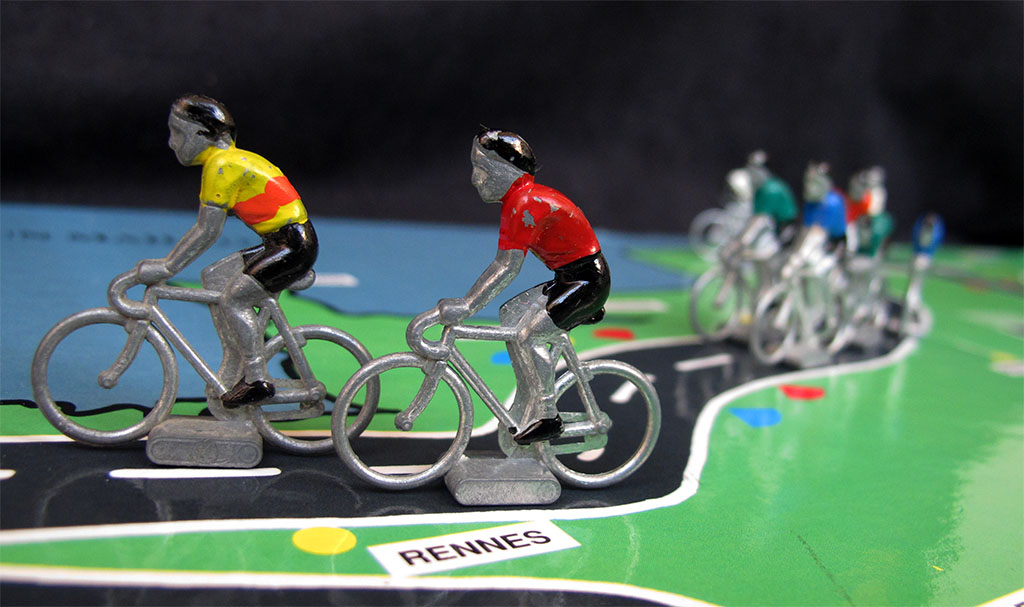 I own a second (alas, uncomplete) copy of the game. In it, the leader is in the sprinter position (not filling completely the space in the box). The two leaders in the picture below belong to different copies of the game, obviously.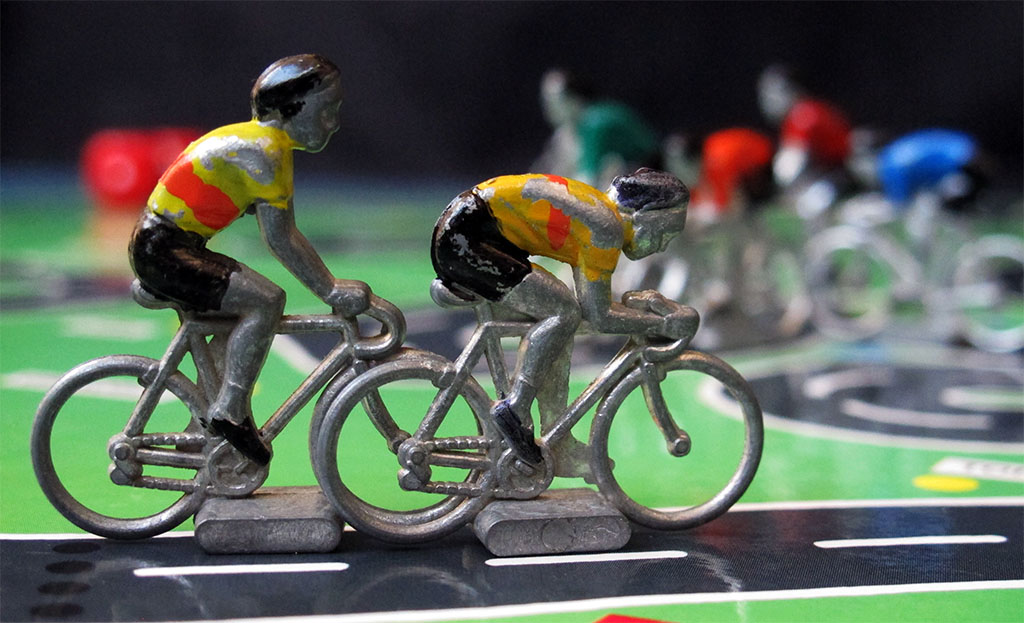 Thanks to François Cardinet for sending my first copy of this game.
Thanks to Frank Schaubrenner for the brand-new box.
| | | | | |
| --- | --- | --- | --- | --- |
| | | | | |
| INDEX (MAIN) | ALL THE GAMES | ALPHABETICAL | CATEGORIES | WHAT'S NEW |