LE TOUR DE FRANCE
Vaillant, France, 1957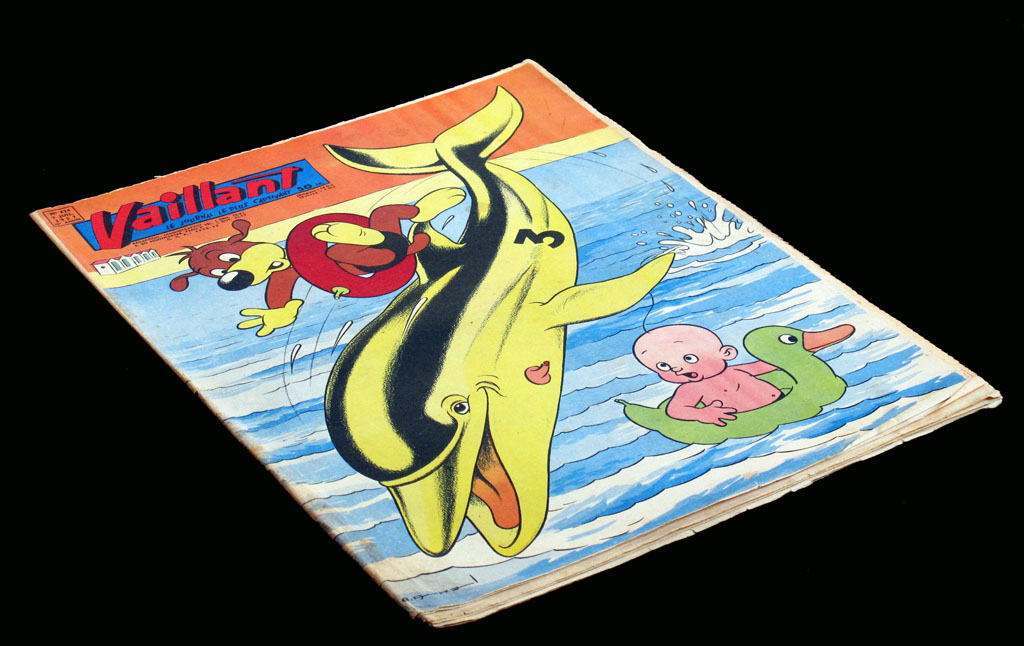 Another simple Tour-de-France-themed game of goose offered by a kids magazine. This one was offered by Vaillant inside number 637 (july 7th, 1957, page 5)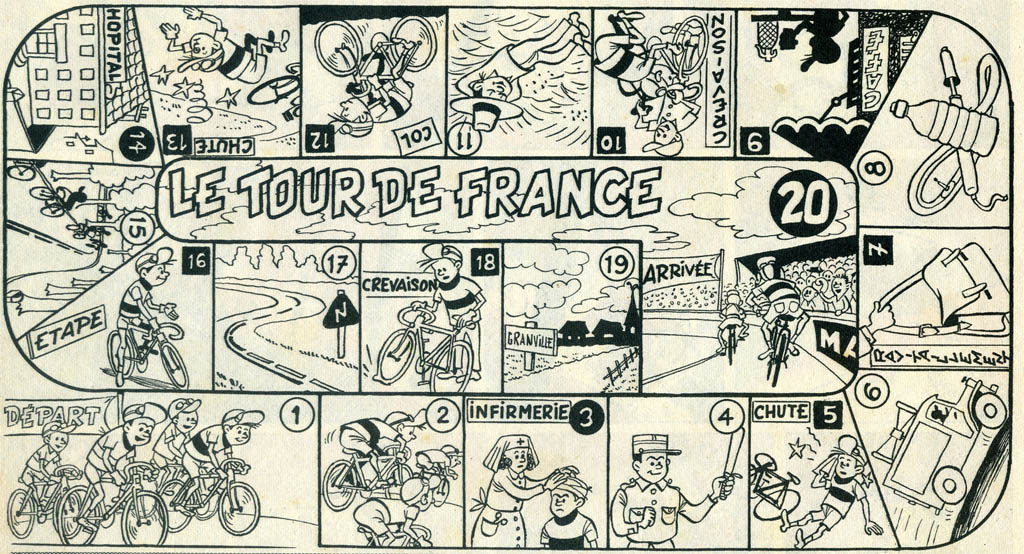 As a game of goose, it is really childish. Only 20 sqares, half of which are incidents.

The game is not even printed in a whole page (just a half page including the rules). The magazine is quite big (38 x 28 cm) but the board itself just measures 25 x 13 cms.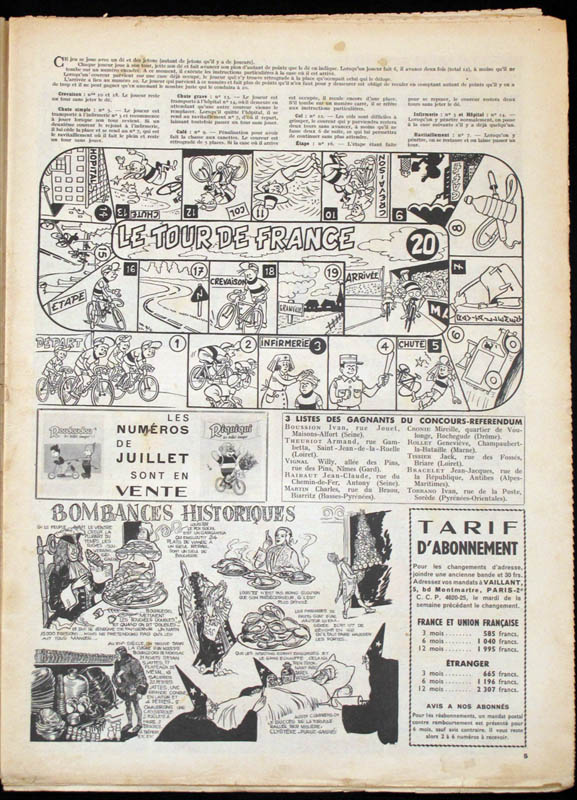 Unless I looked too quickly, the drawings are not even signed. Nevertheless, they are quite cute, aren't they?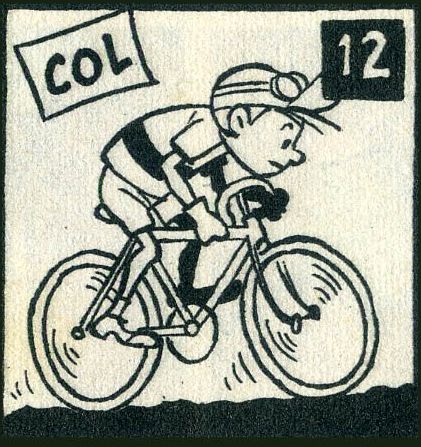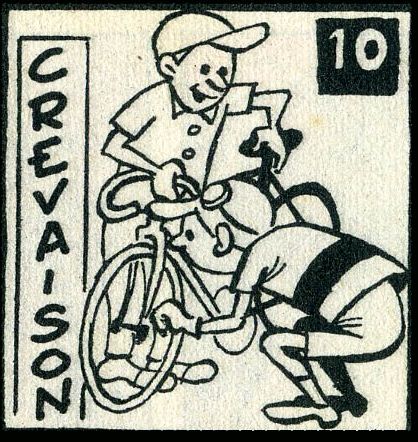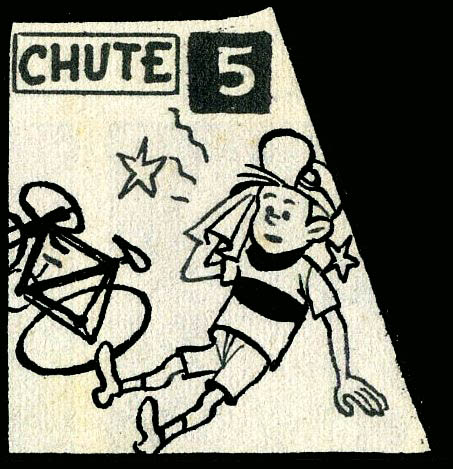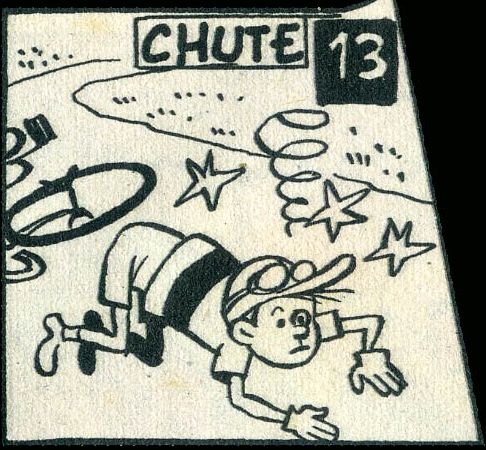 Thanks to Didier Maria tipping me on this one.
| | | | | |
| --- | --- | --- | --- | --- |
| | | | | |
| INDEX (MAIN) | ALL THE GAMES | ALPHABETICAL | CATEGORIES | WHAT'S NEW |