VELO CITY
Kevin G. Nunn/Harald Lieske, USA, 2010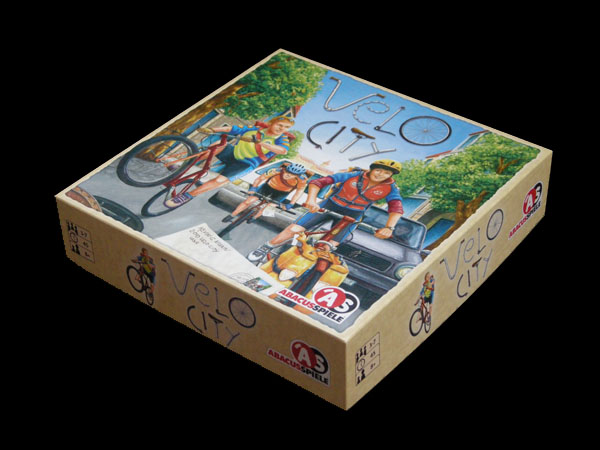 A dice game in which players manage teams of bicycle messengers and try to get as many riders as possible to the goal. A cycling-themed race game, but not a "cycling board game" as such. I would even argue that the game ending condition (the game ends as soon as all 3 messengers on a team reach the goal or eight total messengers have reached the goal) is not exactly that of a race game (as defined in the FAQ, second paragraph).

If you want to know more about this one, check Boardgamegeek.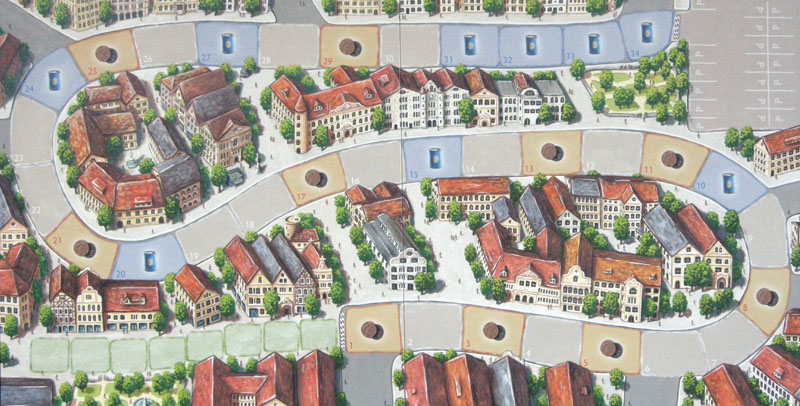 You have to put these stickers on the wooden silouethes (and there are quite a lot of them) before the first play.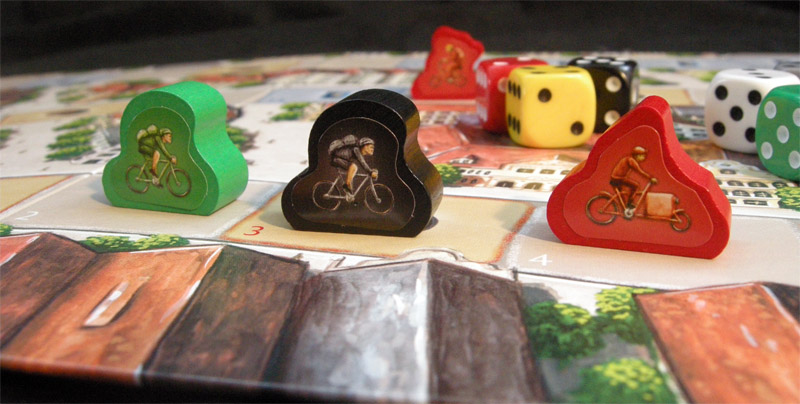 Thanks to Pierre & Bilou for this game ;-)
| | | | | |
| --- | --- | --- | --- | --- |
| | | | | |
| INDEX (MAIN) | ALL THE GAMES | ALPHABETICAL | CATEGORIES | WHAT'S NEW |