POUR JOUER... AU TOUR DE FRANCE
Laure Cambournac et Pascale Gault/Youpi Découvertes, France, 1991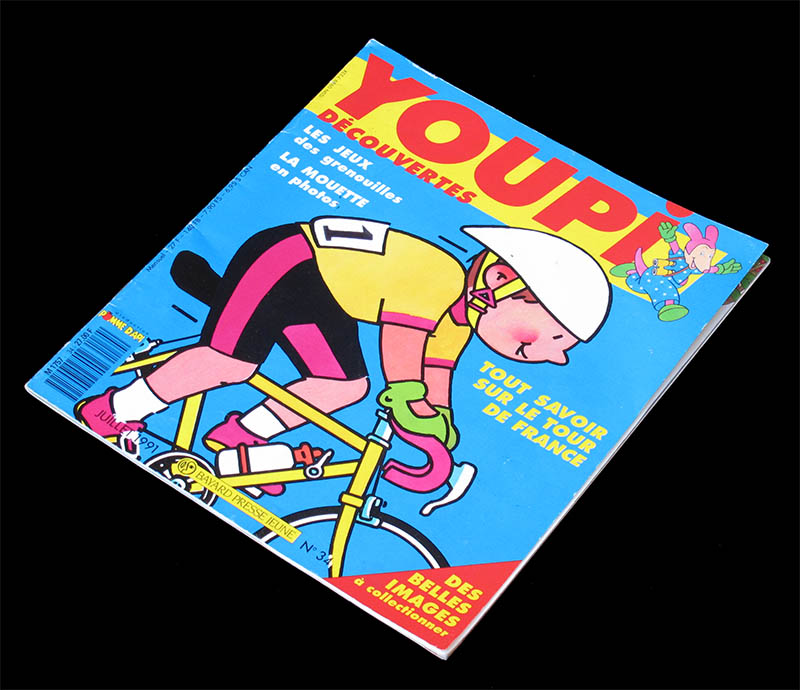 The issue 34, from july 1991, of the French kids' magazine Youpi Découvertes featured a Tour-de-France 9-page section which included a game, or rather instructions to make yourself one.

Of course, it is a game targeted to the readers of the magazine, which are supposed to be between 5 and 8 years old: a very simple game of the roll-and-move type which, nevertheless, credits two authors, one for the idea and another for the implementation ("réalisation") of the game (!?).

The implementation, by the way, is weird since the instructions say that you must cut a France-shaped piece of cardboard, and France is supposed to be an hexagon, not a pentagon.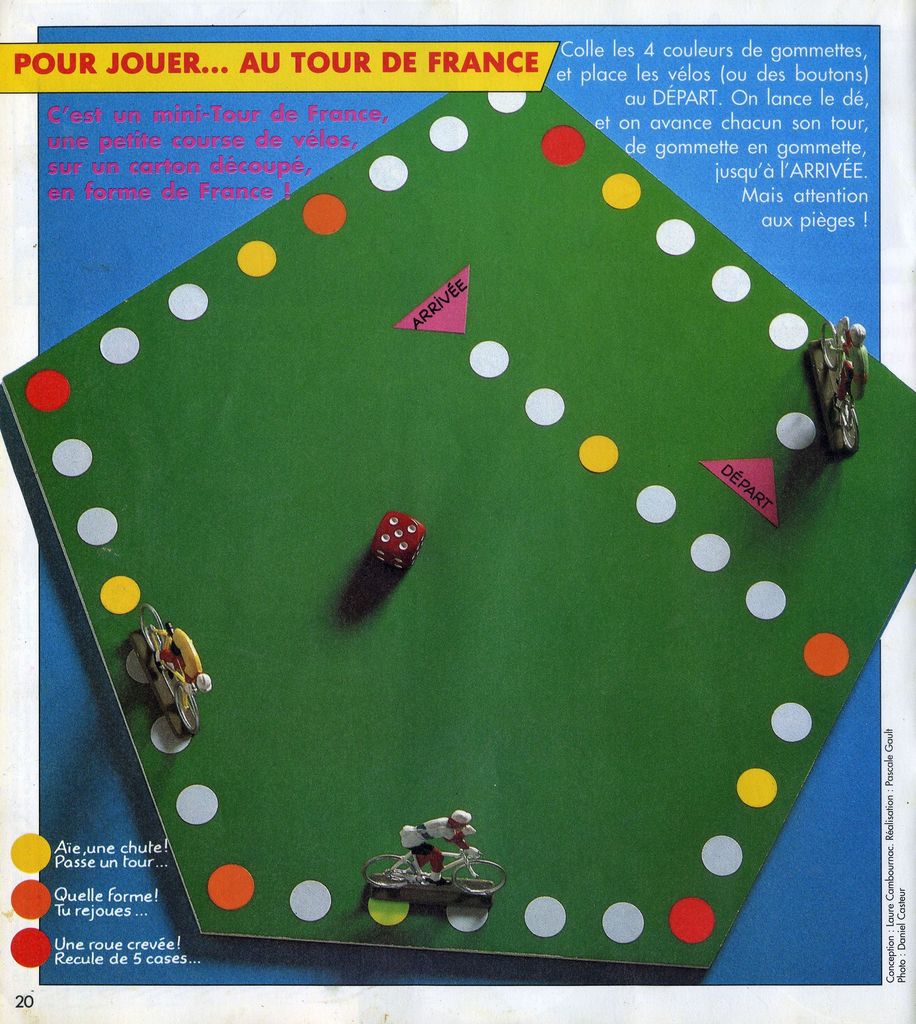 You have to glue some stickers (of four different colours) onto the board and use your own die and riders (or buttons, according to the rules). The placement of the stickers is not specified. I guess you can copy the distribution shown in the picture (though we cannot see the colour oof the sticker under one of the riders), but you can also be creative and make your own.

I was wondering whether I should include this game in the Print-And-Play or even in the Make Your Own Game sections of the site..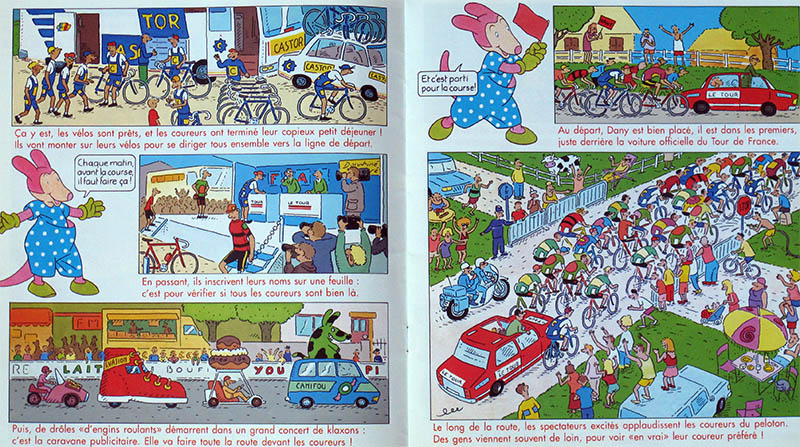 Here are a couple of other pages of the same magazine
Thanks to Didier Maria for discovering this one.
| | | | | |
| --- | --- | --- | --- | --- |
| | | | | |
| INDEX (MAIN) | ALL THE GAMES | ALPHABETICAL | CATEGORIES | WHAT'S NEW |