CARRERA CICLISTA (APUESTE EN LAS CARRERAS)
Spain, 1960s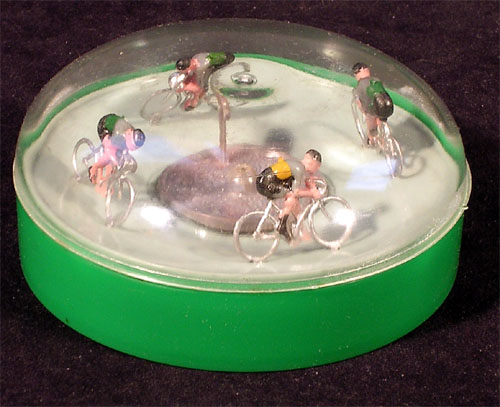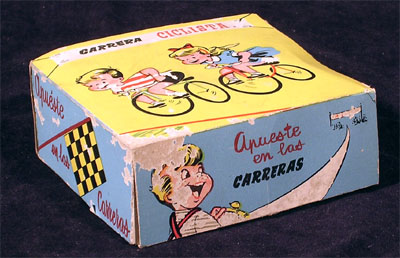 Cute Spanish toy. Quite small, actually (diameter: 11 cm). For those of you who don't understand Spanish, "apueste en las carreras" means "bet on the races". We are not supposed to teach children these things, are we?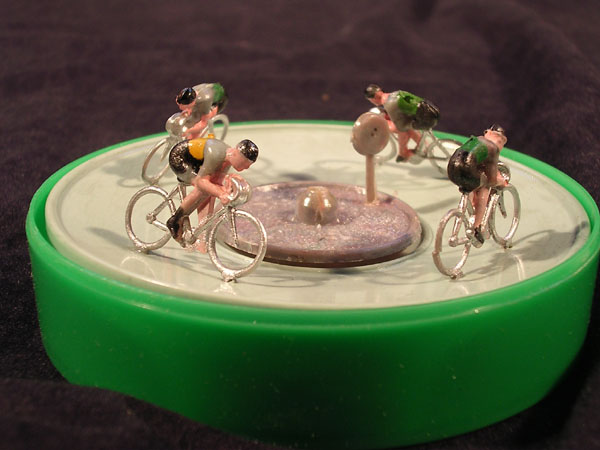 Well, you are not supposed to remove the dome, but that makes better pictures.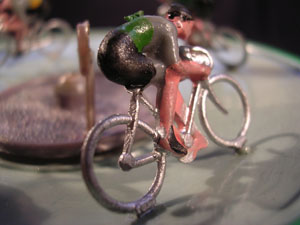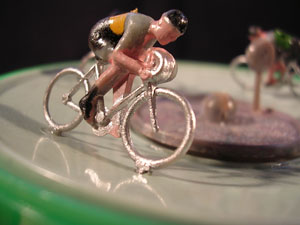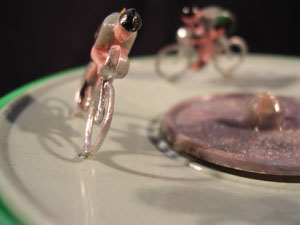 | | | | | |
| --- | --- | --- | --- | --- |
| | | | | |
| INDEX (MAIN) | ALL THE GAMES | ALPHABETICAL | CATEGORIES | WHAT'S NEW |