CARRERA CICLISTA
Borlino, Spain, 1960s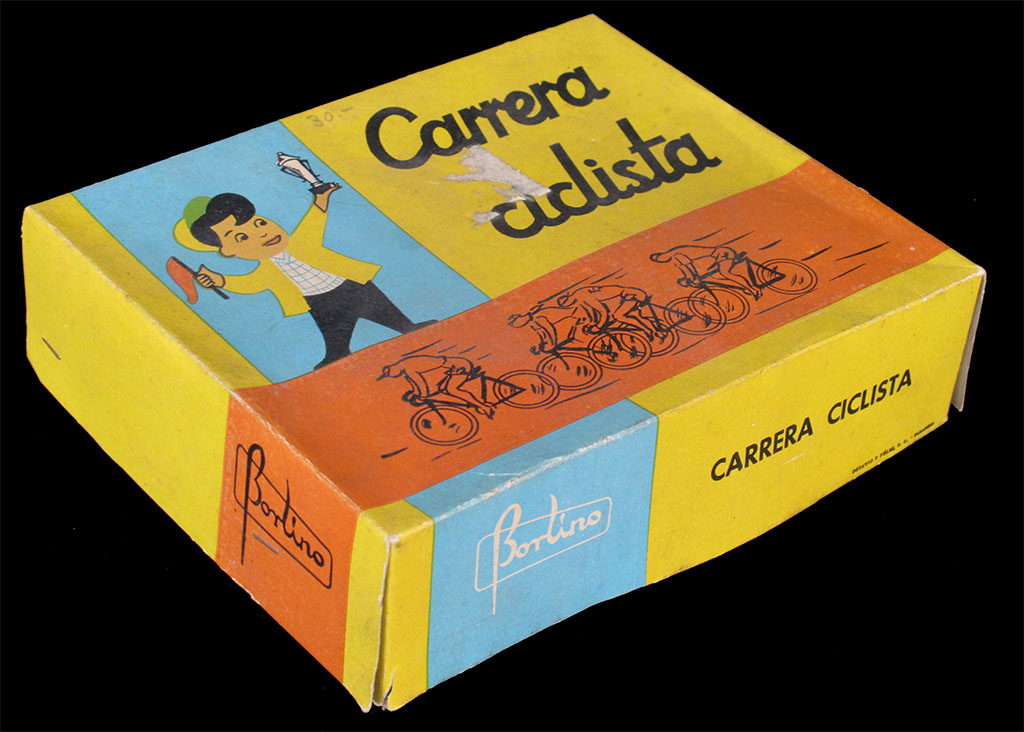 Nice Spanish mechanical cycling game that uses the "Escalado" system to move the riders along a plastic track. It was made in Zaragoza.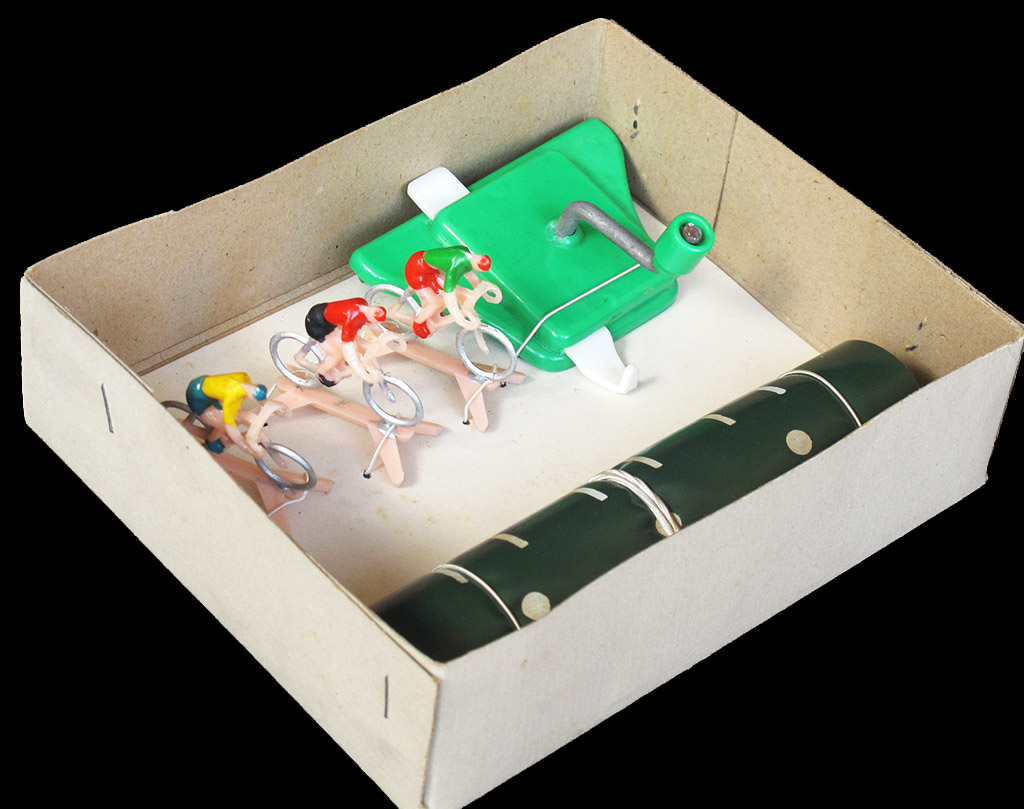 The game is neatly presented in a cute little box which only measures 19 x 16 x 5 cms.

In the box you also find an 80 cm long plastic mat and a plastic contraption thats is supposed to make the mat vibrate. In fact it does, or kind of, since it is poorly made. The main problem is that the mat tends to loosen itself from the vibrator and ruin the race.

The vibrating mechanism found in this Italian game is actually much better (and compatible!)

On the other hand the plastic riders are not that bad. They measure 43 mm which, while not being the biggest riders in my colletion, are nonetheless quite big for such a small box.


These cyclists are made of stiff plastic (probably polystyrene) and they are very stable on their four-legged wide bases.

See them sprinting for the finish line!

The riders are faceless, which gives them an intriguing look.

Close-up of the plastic vibrating contraption.

Borlino also made a similar game representing a horse race.
I wonder if there is a similar car race.
| | | | | |
| --- | --- | --- | --- | --- |
| | | | | |
| INDEX (MAIN) | ALL THE GAMES | ALPHABETICAL | CATEGORIES | WHAT'S NEW |