MAILLOT ARC-EN-CIEL
Millatoner games, Spain, 2006
I finally designed my own cycling game!

And no, I am not going to say how good it is. Scroll down to download the rules, see the pics, and decide for yourself.

By the way, this hand-made edition of the game is sold out.

Wooden box, wooden panels, 43 cyclists, lots of counters... The board measures 51 x 51 cm when assembled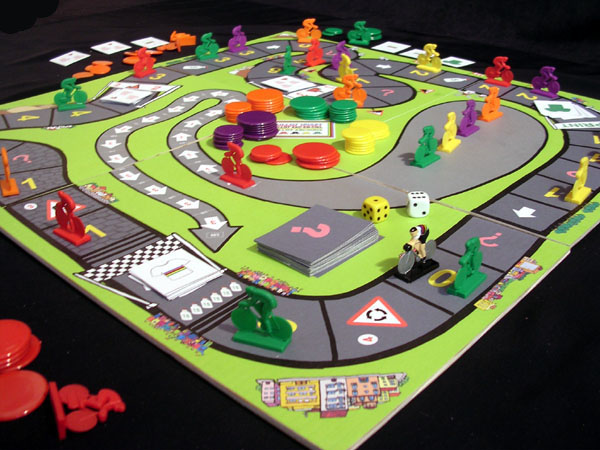 This is a rainbow jersey lap (since the rainbow jersey is face up). The red cyclist has broken away but his advantage is of only ten seconds. Will he reach the finishing line? He probably will, but the green rider has a chance to overtake him, specially since he has a domestique placed near the finishing line.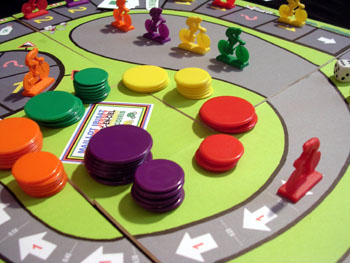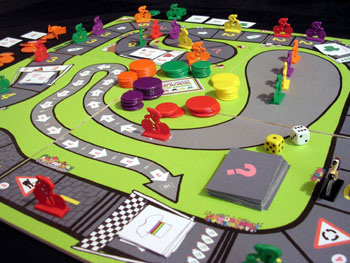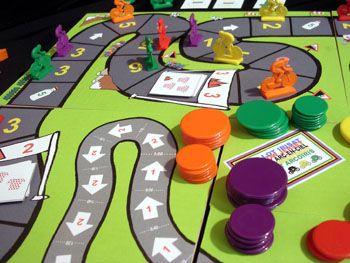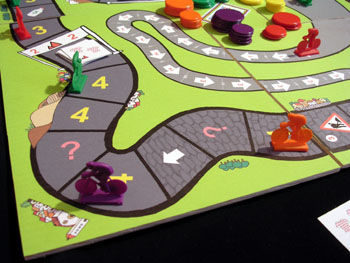 Chance cards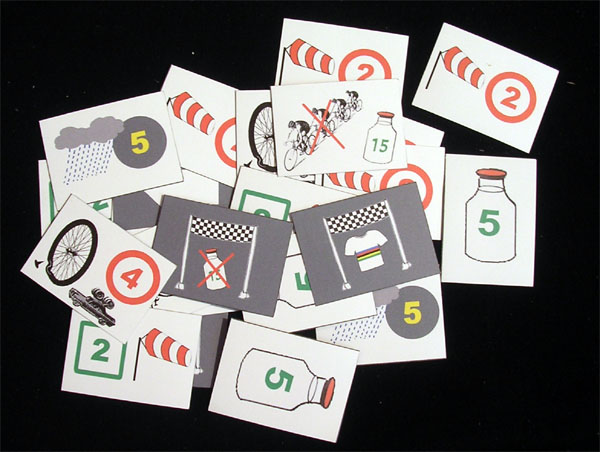 The rainbow rider!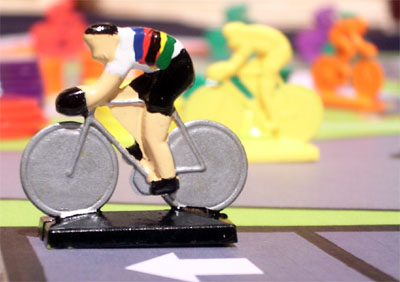 Nice drawings by Carmen.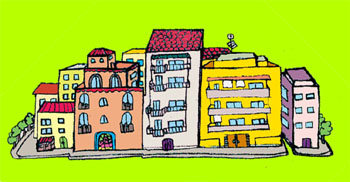 Spanish Rules
English Rules Thanks Kevin!
French Rules Thanks François!
Dutch Rules Thanks Ludo!

| | | | | |
| --- | --- | --- | --- | --- |
| | | | | |
| INDEX (MAIN) | ALL THE GAMES | ALPHABETICAL | CATEGORIES | WHAT'S NEW |