BICROSS
Picsou Magazine, France, 1986
This game was given as a bonus in april 1986 with the French Picsou magazine, issue nš 170. It was the third and last of their cycling series (the other two being Picsoutour and Pic-Etape). This time we have a free-style race.

The best thing of this one is that the track is three-dimensional. There are not many games with 3D boards. As can be expected, landing on downhill squares is better than landing on uphill ones!

See the rules below to see how it should be assembled.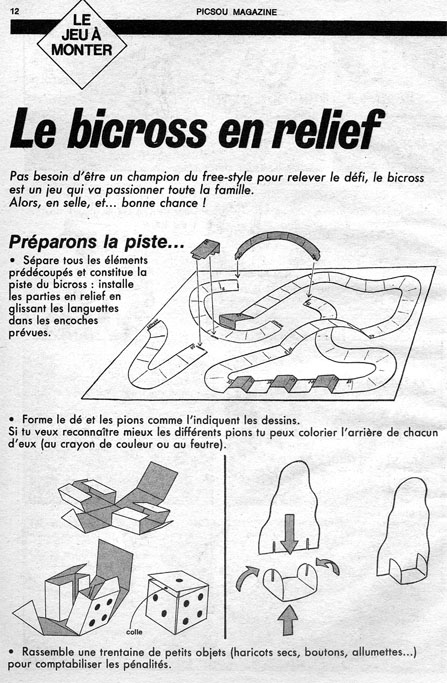 Make your own game if you feel like it...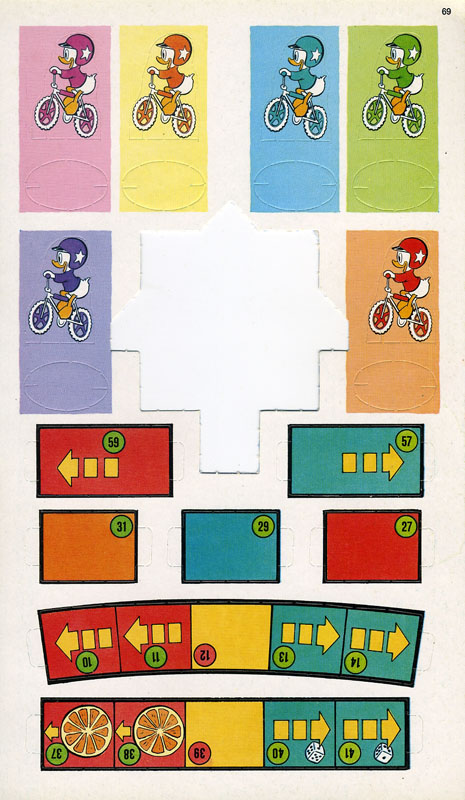 You will have to provide your own die, though, since mine is missing:
It's strange that the only part of the game that is missing is the die, since it is a regular D6. It's the only part that is easy to replace (with a much better one, by the way). However if you really want to know what it looked like, check Picsouman's site.

The rules, of course, are simple: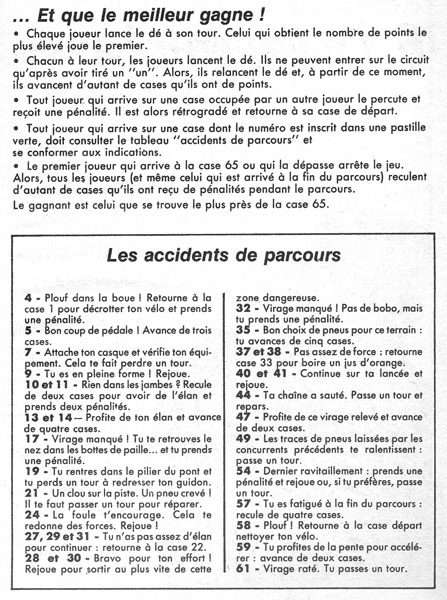 | | | | | |
| --- | --- | --- | --- | --- |
| | | | | |
| INDEX (MAIN) | ALL THE GAMES | ALPHABETICAL | CATEGORIES | WHAT'S NEW |