TRI TRI + TRI AGAIN
Pat & Tony Malcolm/Quikky Games, United Kingdom, 2006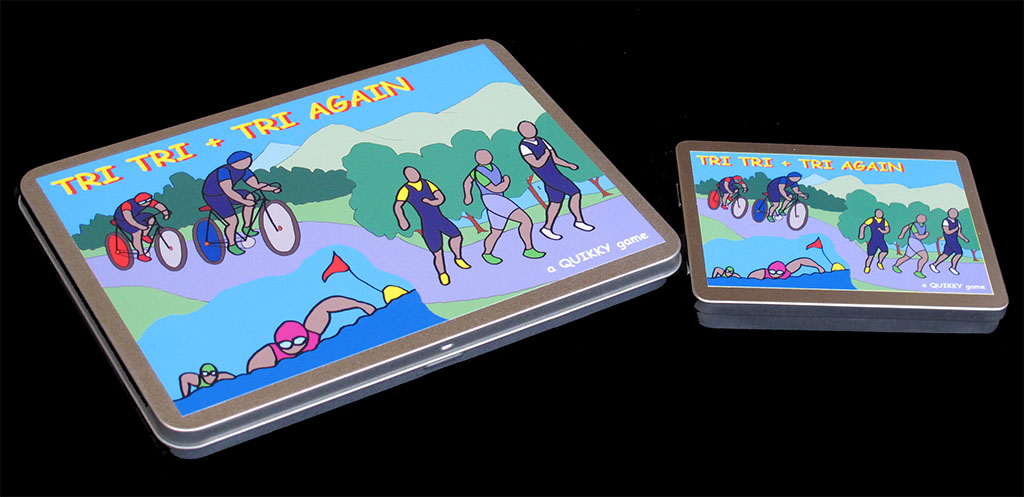 This is the Quikky Games triathlon game. There are two editions of the game, named "SLIM" and "POKKET". The rules for the smaller "POKKET" game are a simplified version of the already simple rules for the bigger "SLIM" game.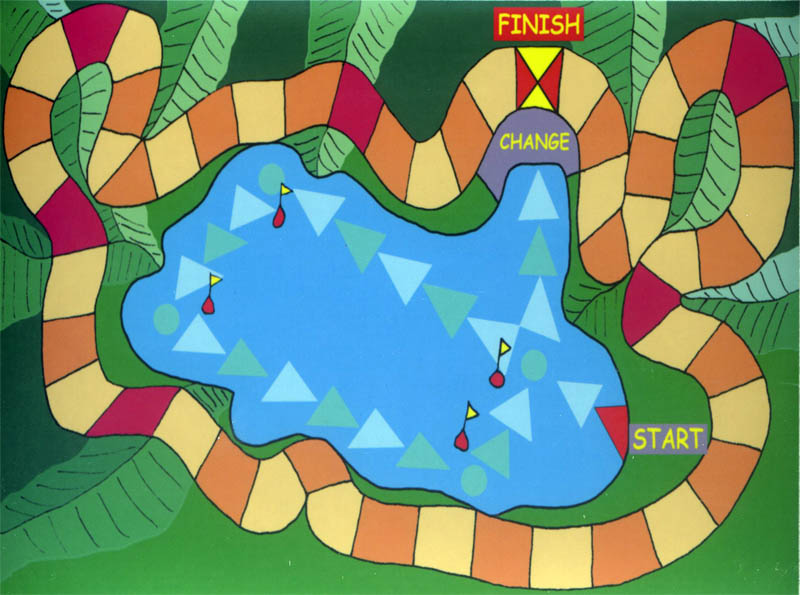 Both versions of the game look quite similar at first sight. However, up to six can play with the SLIM version (while just two with the POKKET version), the track is longer and the rules somewhat more complete.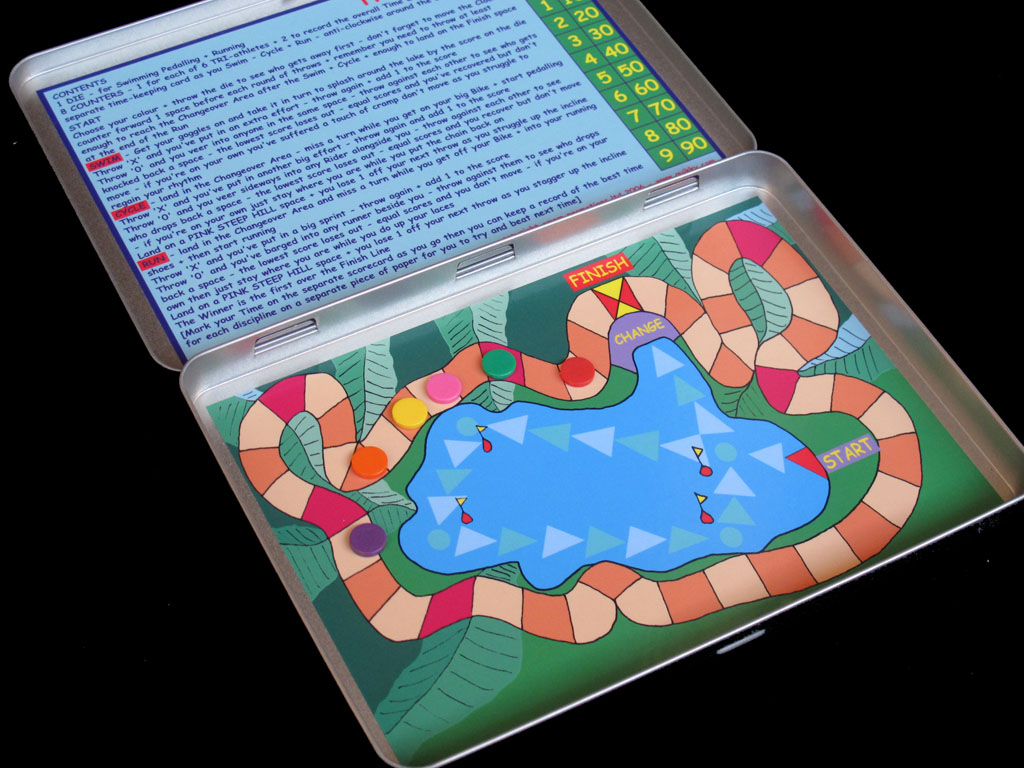 By thew way, the dice (not displayed) are numbered "01234X" as with all other Quikky Games.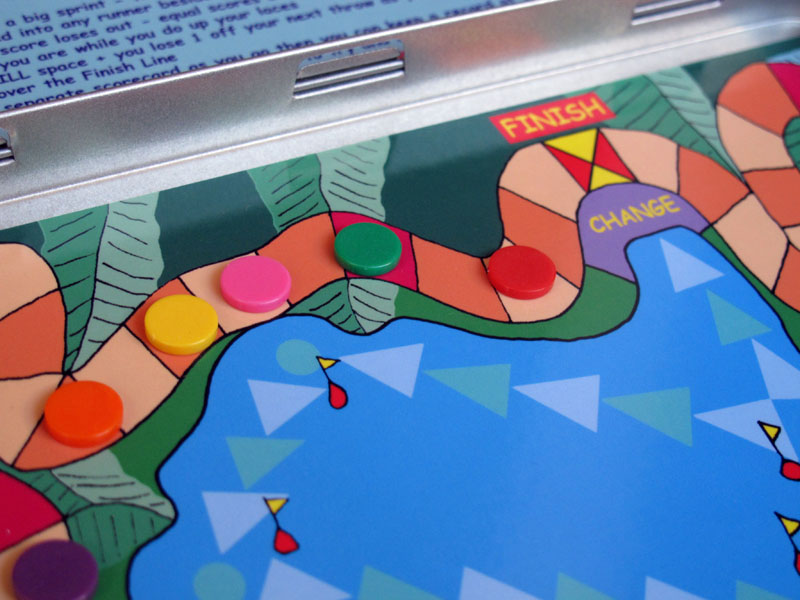 Click here to see all the cycling-related Quikky games.
Click here to visit the Quikky Games website
| | | | | |
| --- | --- | --- | --- | --- |
| | | | | |
| INDEX (MAIN) | ALL THE GAMES | ALPHABETICAL | CATEGORIES | WHAT'S NEW |