GRANDE COURSE ZIG-ZAG └ RETARDEMENTS
Sicolor, France, 1950s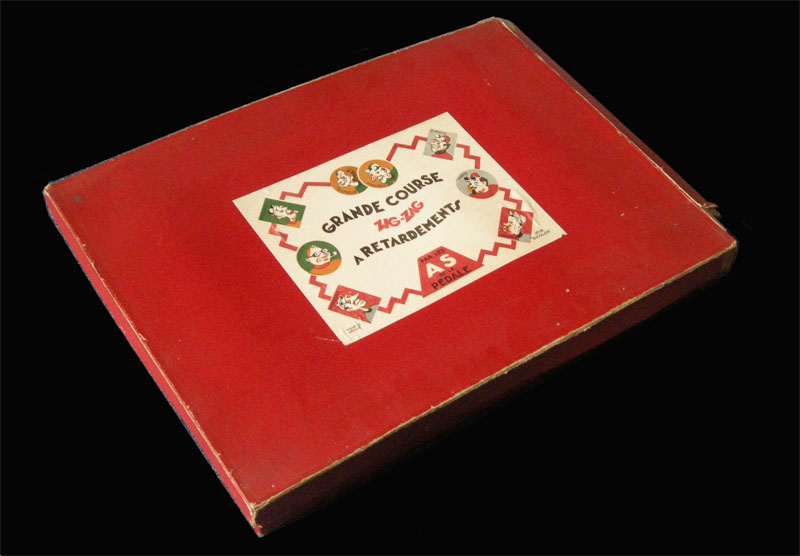 Humoristic game from Franšois Cardinet's collection. Though it looks like a kids game, it is not exactly so, since players bet (though, supposedly, with chips, not with real money) and the board is full of mentions to alcoholic beverages.
Players used coloured dice, with which they either advance one or two towns, get blocked, or pay a chip to the pot. The first player to reach Paris gets the contents of the pot.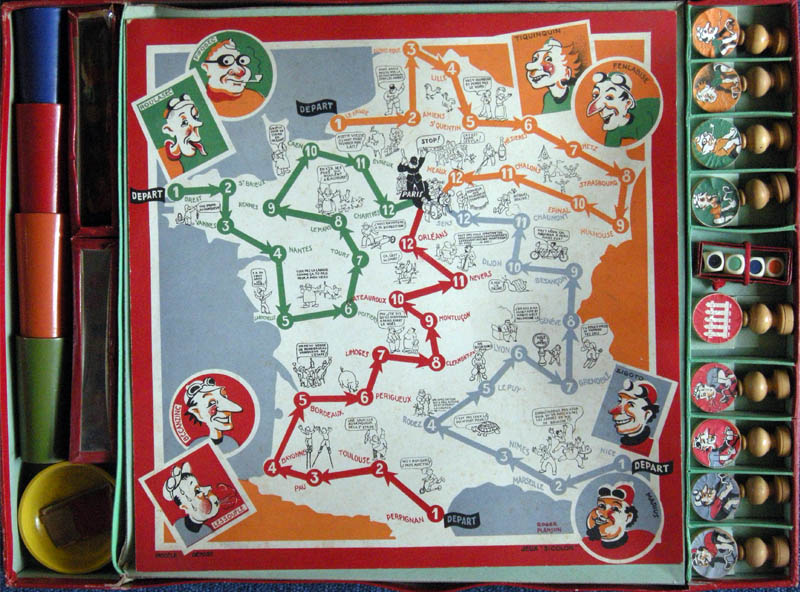 There are two versions of the game. This second smaller version comes from Pierre & Bilou's collection. What's weird is that on the smaller board one of the riders (round red rider on the bottom left) does not have name.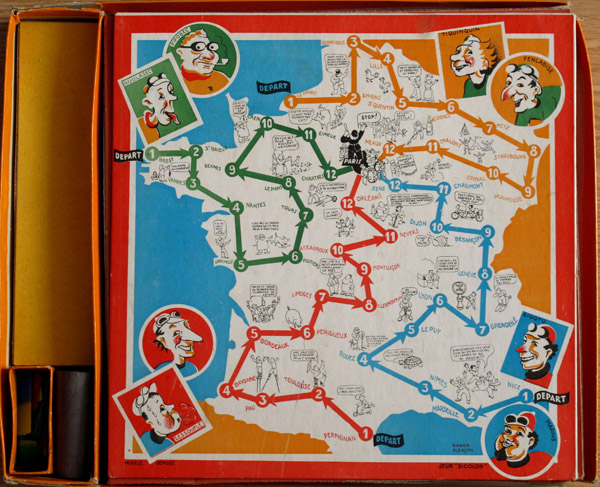 Here's the front of the smaller box.
It looks like the former owner did not like (or liked too much) the label on it.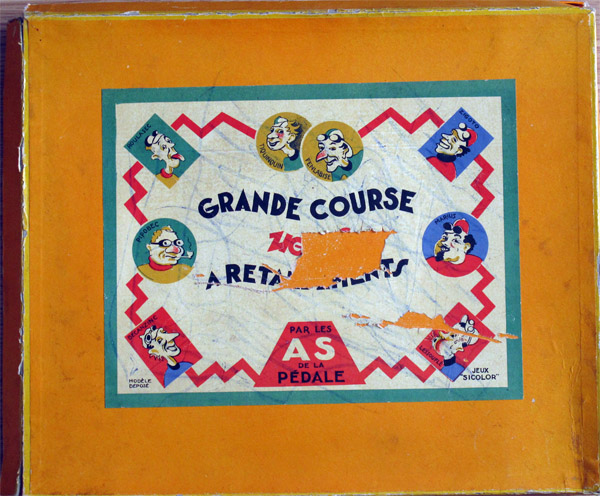 There are four different starting points on the board, which is quite sensible since the riders are quite big. This makes the game more similar to the Montecarlo rally than to the Tour de France.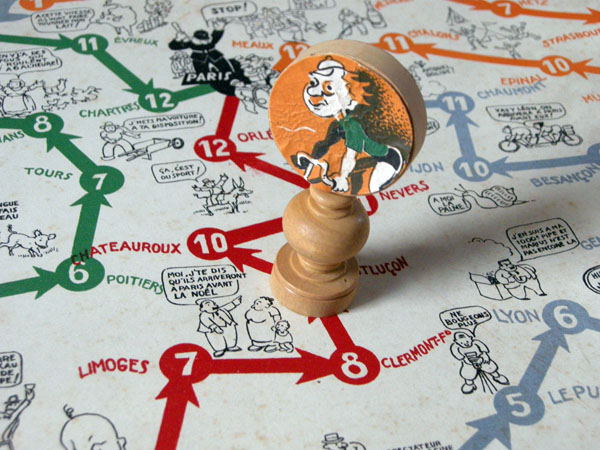 The refreshments are mainly alcoholic. This, of course, would be unthinkable nowadays.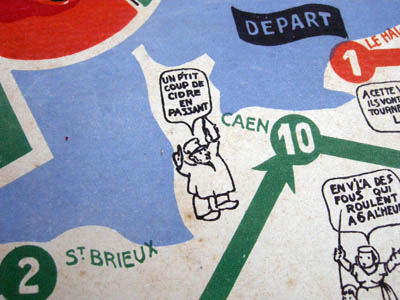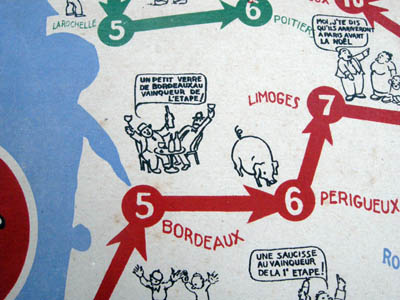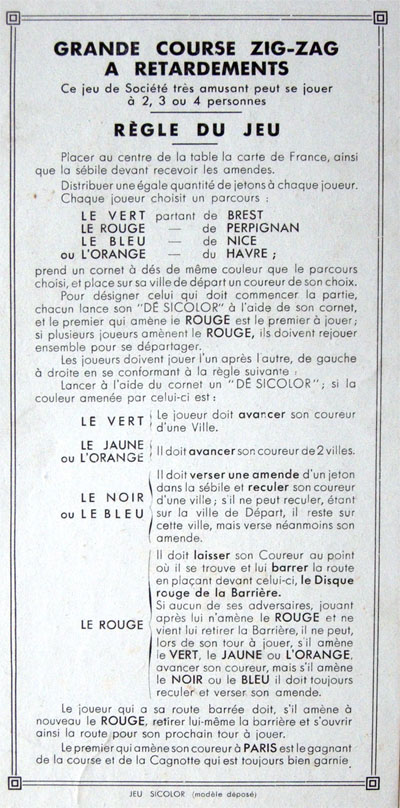 | | | | | |
| --- | --- | --- | --- | --- |
| | | | | |
| INDEX (MAIN) | ALL THE GAMES | ALPHABETICAL | CATEGORIES | WHAT'S NEW |