JEU DES 7 EQUIPES
Cofidis, France, ca. 2019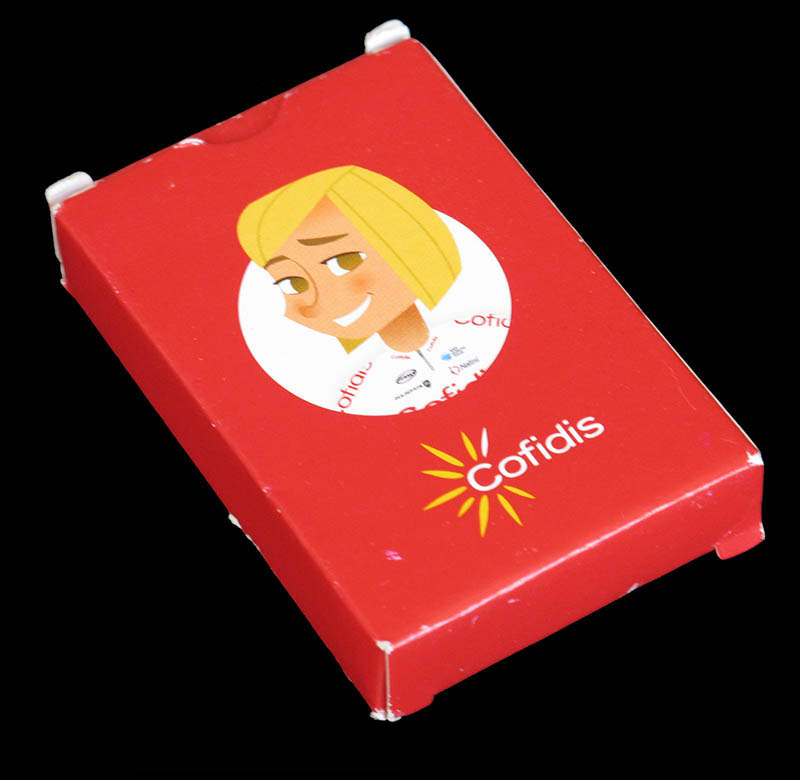 This is a small (the cards are just 6 x 4 cms) card game of the Happy Families type that, I am told, was supposed to be given away as a Cofidis promotion during the 2020 Tour de France. On the other hand, someone told me that he had a copy of the game last year I mean, in 2019, while there is another game (soon on this site) given away by Cofidis during the 2020 Tour de France (of course, not many were given away this year...). So my hypothesis is that the game was more likely made in 2019, but I am not really sure.

The game consists of 35 cards, that is seven families of 5 members each.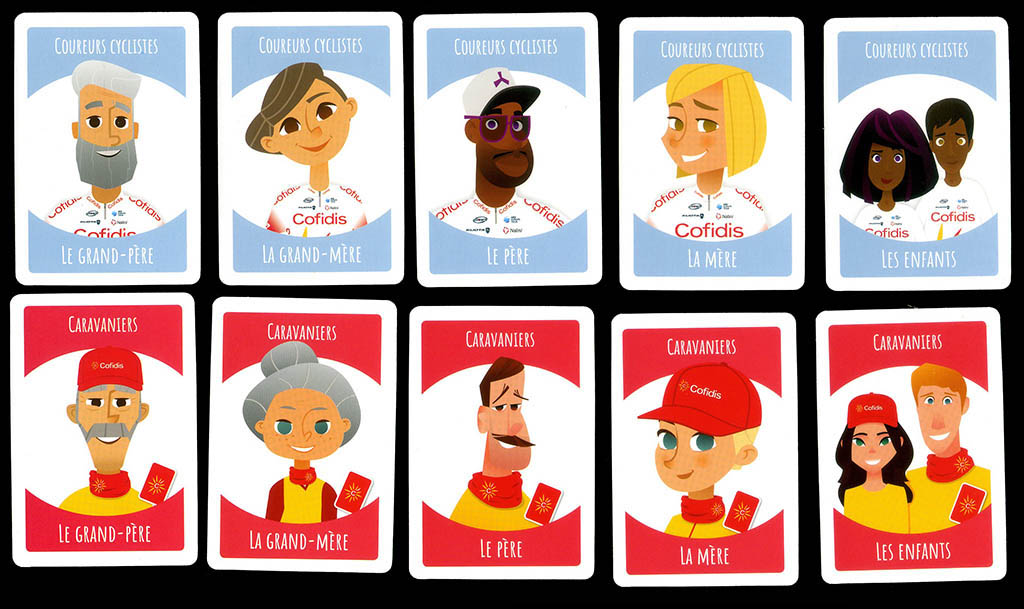 The members of each family. Needless to say, it is a game meant to be played by young kids.
The seven families. Yes, we can say that this game is cycling-related :-)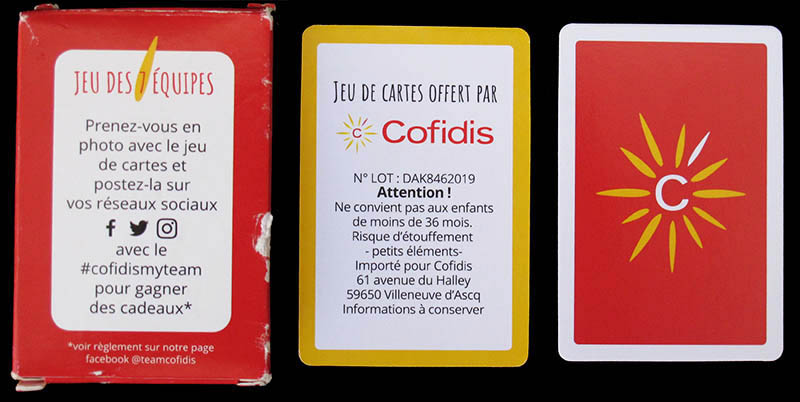 From left to right: Back of the box, information card, back of the cards
UPDATE december 2020: Though they are not credited in the game, the graphic design is probably from Bee Happy, at least if we judge from the resemblance to this other Cofidis-sponsored game.
Description written in October 2020.
| | | | | |
| --- | --- | --- | --- | --- |
| | | | | |
| INDEX (MAIN) | ALL THE GAMES | ALPHABETICAL | CATEGORIES | WHAT'S NEW |