LE JEU DES PETITS VÉLOS
Bee Happy / Cofidis, France, 2020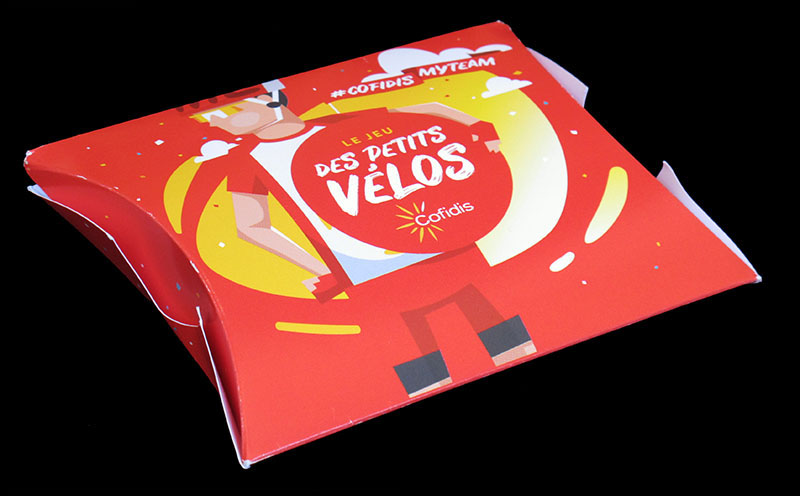 This game was supposed to be offered as a 2020 Tour de France caravane goodie, but of course with the pandemia the conditions were different. As far as I know, the Caravane du Tour was smaller than other years', and throwing goodies at spectators was forbidden. Maybe this game is offered again during the 2021 Tour.

Although cruciform boards are not particularly suited for cycling-themed adaptations, this is the fourth Ludo/Parcheesi-based game in my collection (the others are here, here and here: I may have to start a category anytime soon). In this one, the graphics remind of those of the Cofidis card deck presented on this website a couple of weeks ago. Fortunately, there is some information printed on the game (which was not the case with the card deck), so we can be sure that the design is by the Agence Bee Happy, and that the game was manufactured in 2020.

The game of Ludo/Parcheesi is known as "Jeu des Petits Chevaux" in France, hence this oversimplified (with only one counter per player) version is called "Jeu des Petits Vélos".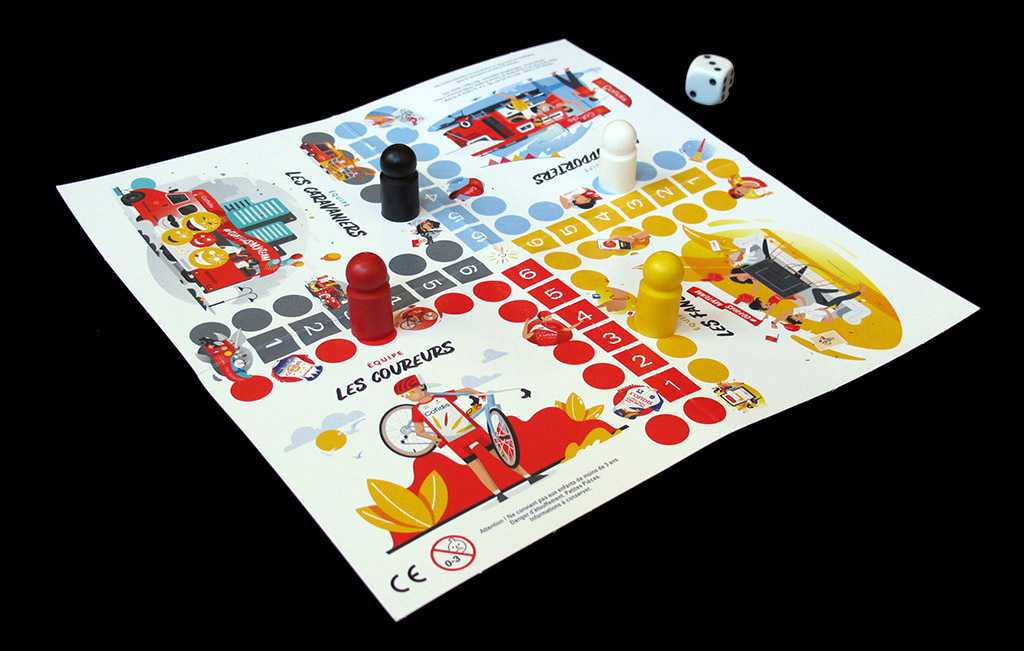 The game is quite small, of course, since it was meant to be distributed by La Caravane du Tour. The board measures 20x20 cms.
What you see is what you get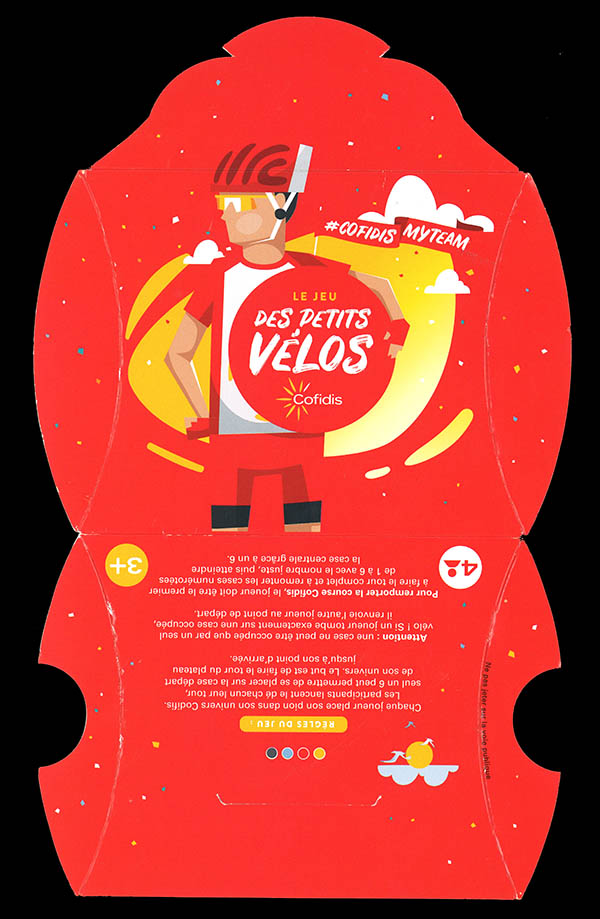 The game is contained in a small foldable cardboard box (just a little over 12 x 10 cms when folded) on which the rules are printed.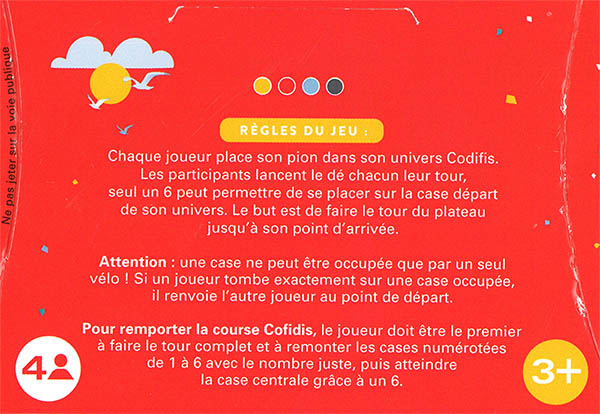 The rules are not only simple but also ambiguous (or maybe just expressed in a slightly confusing way). You have to lap the board (anticlockwise, though this is not specified). While you do it you might be sent back to start should another player land on the field you are on. After you complete the lap (nothing is said whether you need an exact throw), you need a series of exact throws (from 1 to 6) and then ("puis") maybe another 6 (really?).

Remark the "3+" mark on the box, meaning that the game is suited for three-year-olds. Wow. Anyway, I am not sure too many people will ever play this game. It is more of a Tour souvenir than a playable game.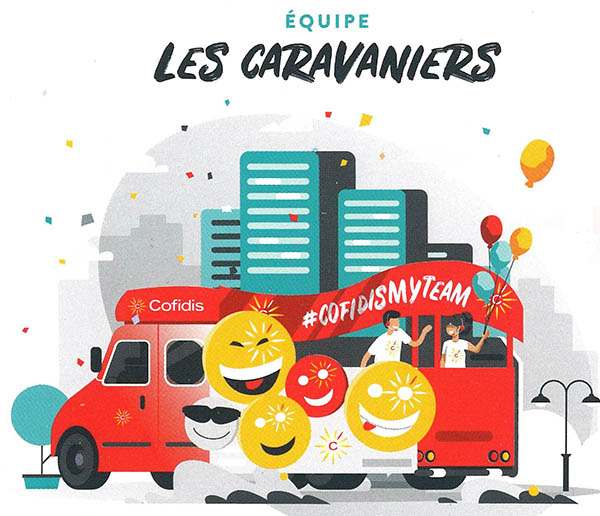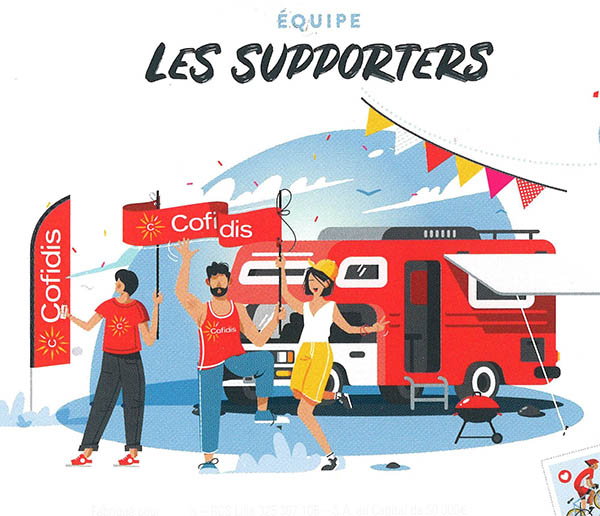 By far, the best of the game is the graphic design.
Thanks Didier for the tip
Description written in December 2020.
| | | | | |
| --- | --- | --- | --- | --- |
| | | | | |
| INDEX (MAIN) | ALL THE GAMES | ALPHABETICAL | CATEGORIES | WHAT'S NEW |