MAILLOT ARC-EN-CIEL
Millatoner games, Spain, 2006 /print-and-play version, 2020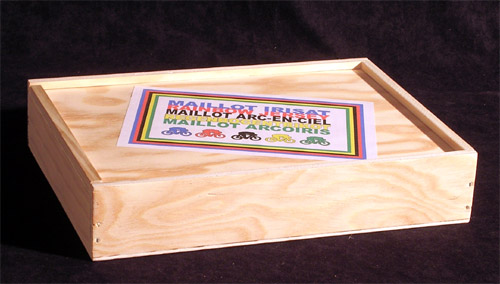 In 2006 I wrote: "I finally designed my own cycling game! And no, I am not going to say how good it is. Scroll down to download the rules, see the pics, and decide for yourself. By the way, this hand-made edition of the game is sold out. "

For quite a long time I have been thinking of making a p'n'p edition of the game, but I just never found the time. I missed the chance in 2016 (10th anniversary of the physical limited edition of the game). I thought I would try again for the 15th anniversary (which is next year) but this lockdown has given me the opportunity to do it. Of course it would have been better to have the game ready at the beginning of the home confinement, so you would have had something new to play, but then you could not have invited your friends to come over. I have decided not to rewrite the rules, though I was tempted to simplify a couple of things, so the game is still for 3 to 6 players (better with 4 or 5) and not the easiest to play (you'd better check the

free p'n'p games section of the site if you are looking for a game to play with young kids). Anyway, here it is at last:

Click here to download the print-and-play edition of MAILLOT ARC EN CIEL, including board, tokens and rules in 4 languages (zip file, 11 Mb)

Below are a few pictures of the 2006 edition (nice, isn't it?) Almost all the elements you need to make a very similar one for yourself are either on the pdf file or else can be found following the links is the "Make Your Own Game" section of this site.




Wooden box, wooden panels, 43 cyclists, lots of counters... The board measures 51 x 51 cm when assembled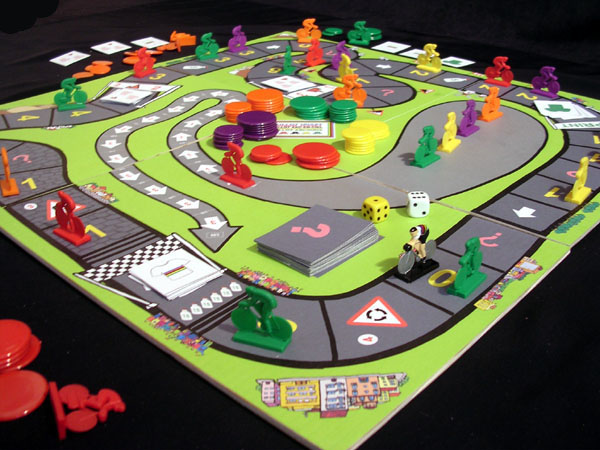 This is a rainbow jersey lap (since the rainbow jersey is face up). The red cyclist has broken away but his advantage is of only ten seconds. Will he reach the finishing line? He probably will, but the green rider has a chance to overtake him, specially since he has a domestique placed near the finishing line.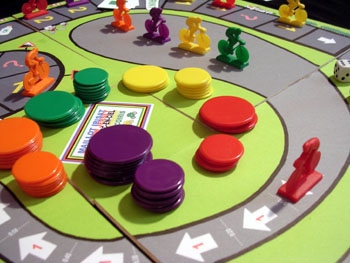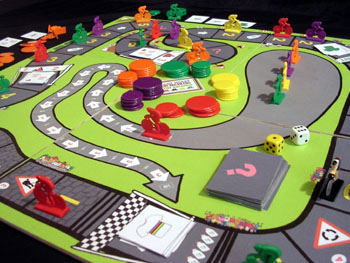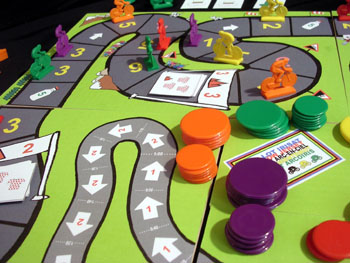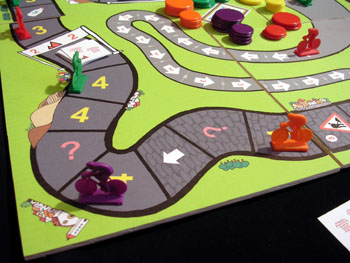 Chance cards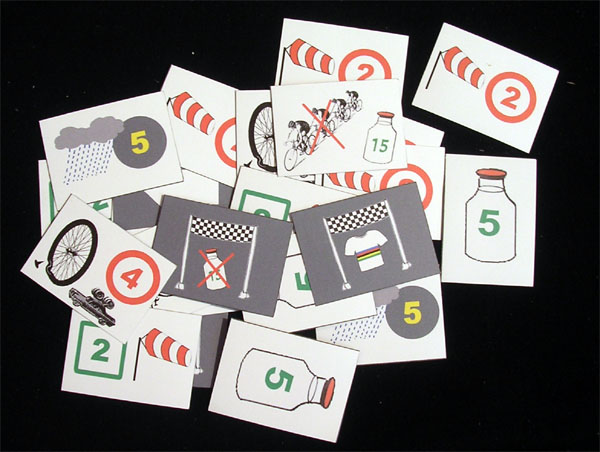 Hand-painted rainbow rider!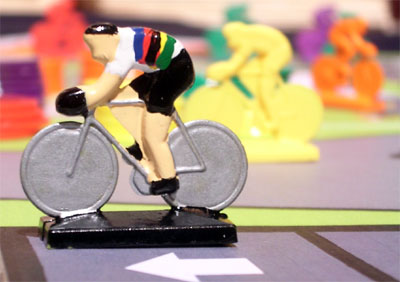 Nice drawings by Carmen.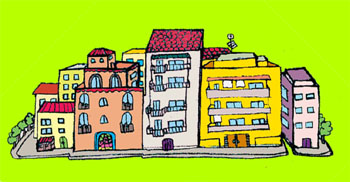 Click to download the print-and-play edition of the game, including board, tokens and rules in English (thanks Kevin!), French, (thanks, François!), Dutch (thanks, Ludo!) and Spanish (zip file, 11 Mb)
Description rewritten in May 2020.
| | | | | |
| --- | --- | --- | --- | --- |
| | | | | |
| INDEX (MAIN) | ALL THE GAMES | ALPHABETICAL | CATEGORIES | WHAT'S NEW |