IL CAMPIONISSIMO (SMALL BOX)
Uniwerk, Italy, ca.1965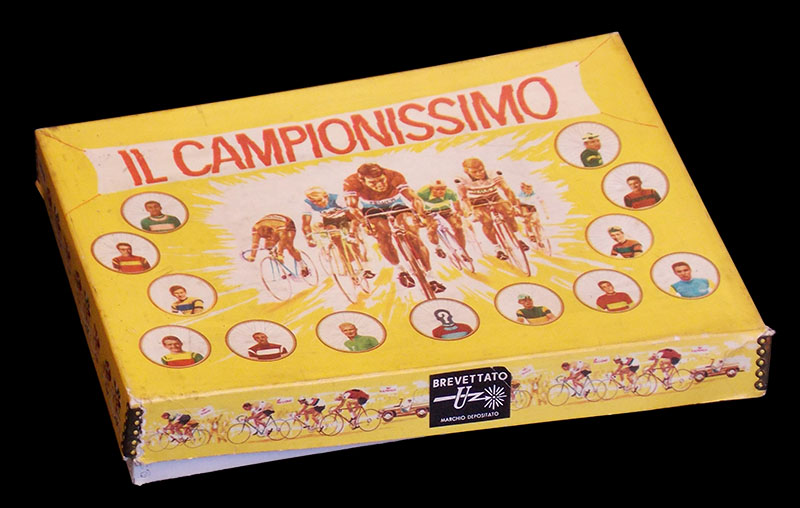 Here is the small version of Il Campionissimo. It is harder to find and has a much smaller box. Refer to the description of the bigger game for details about game play or datation.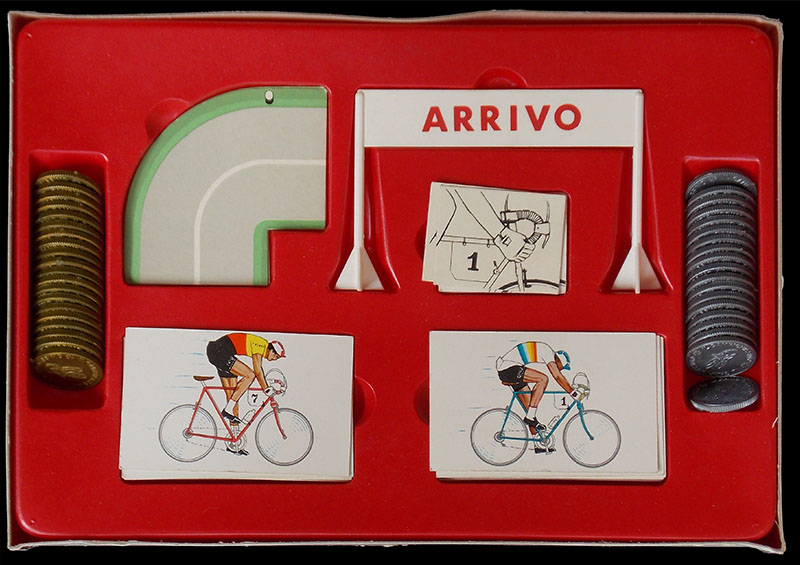 We do not have intermediate sprints or king of the mountain points. There are only 48 cards, the only blank cards are the turns.
The simplified rules are printed inside the box cover. No booklet.

Notice the size difference between the two boxes. The big one measures 48.5 x 30.5 x 8.5 cm while the smaller box is just 27 x 19 x 3 cm. One rather curious feature is that you can store the small box inside the bigger one. That would make the smaller box an extension of the bigger game. I mean, you can play the game with all the cards in the two games. That makes for a longer stage, although not particularly a more interesting one, and you will need a huge table to set it up. Of course it is mentioned nowhere in the rules, it is just a silly idea of mine ;-) I may try it some day.
Description written in August 2022.
| | | | | |
| --- | --- | --- | --- | --- |
| | | | | |
| INDEX (MAIN) | ALL THE GAMES | ALPHABETICAL | CATEGORIES | WHAT'S NEW |