TOUR DE FRANCE DE COEURS VAILLANTS
Coeurs Vaillants, France, 1950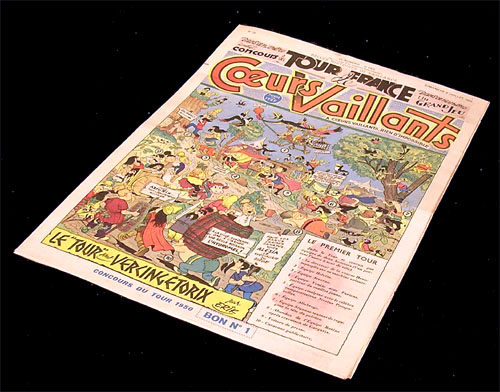 This game appeared in the Coeurs Vaillants kids magazine, in the issue n° 28 (july 9th) of 1950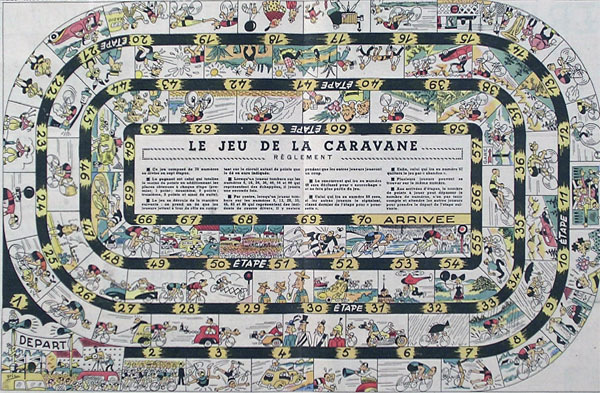 Of course, it is a game of goose.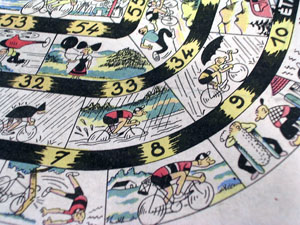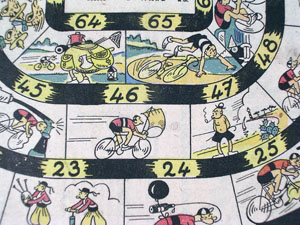 As can be seen, the game does not even fill all the page! On the other hand though, there are more Tour de France-related pages on that particular issue of the magazine.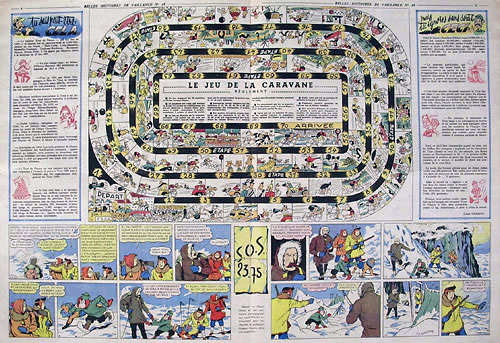 Here is another game featured in Coeurs Vaillants almost 30 years later.
| | | | | |
| --- | --- | --- | --- | --- |
| | | | | |
| INDEX (MAIN) | ALL THE GAMES | ALPHABETICAL | CATEGORIES | WHAT'S NEW |