PODIUM
Kasia Hugo & Ania Bhandari, UK, 2007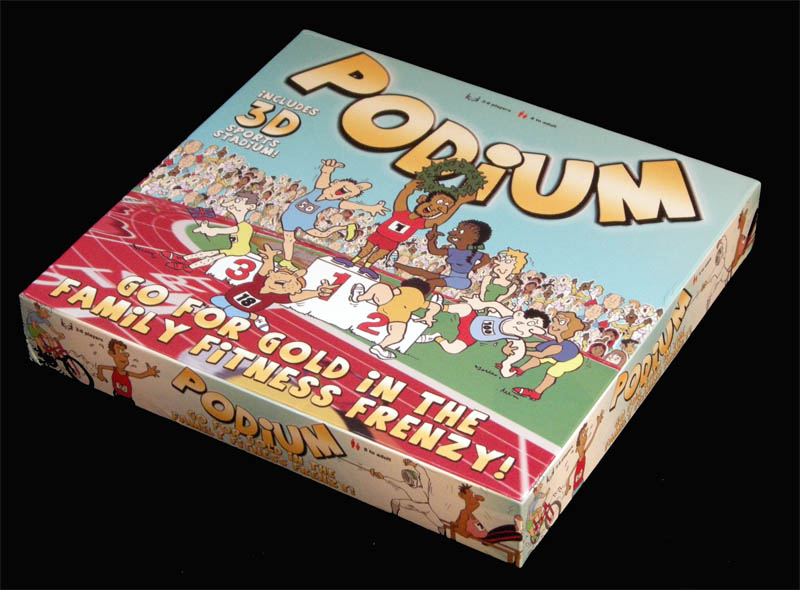 Self produced health-care multi sports british game. A mix of dexterity and chance game. Uninteresting.
The cycling track has a spinner with which you try to put the metal ball in the best possible hole. It does not work too well, it is difficult to put the ball in a hole (any hole)

The box is big and does not look so bad.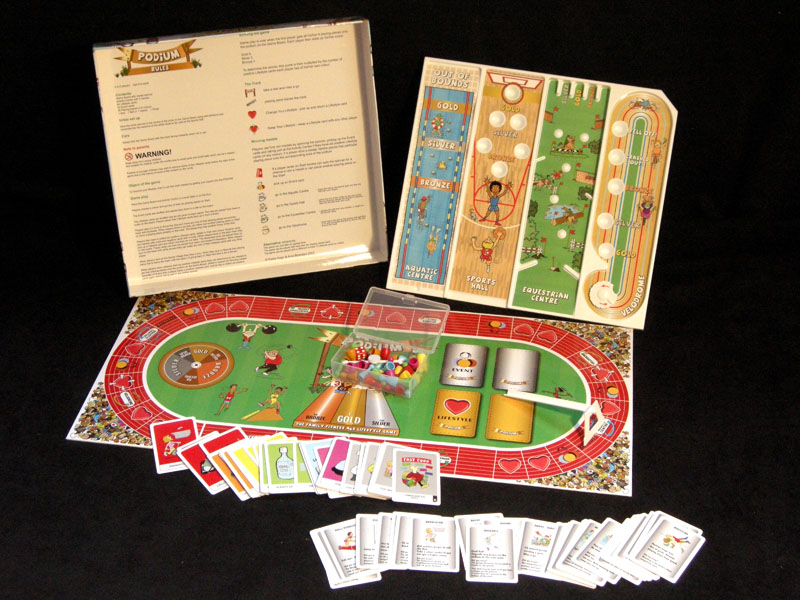 Four different types of cycling related events featured in the game (no, football is not one of them).
Half the games are dexterity related. Cycling is the only one with a spinner, though. What you see below is called "Activity center with four venues".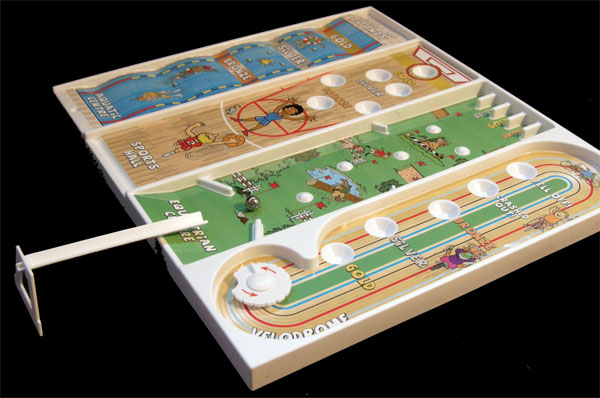 There is a spinner on the athletics track, though this one is a regular chance spinner. Players move around this track trying to collect positive lifestyle cards. When they have collected six of them they move to the podium and try to collect medals.
The object of the game is supposed to be "to improve your lifestyle, then to win the most medals".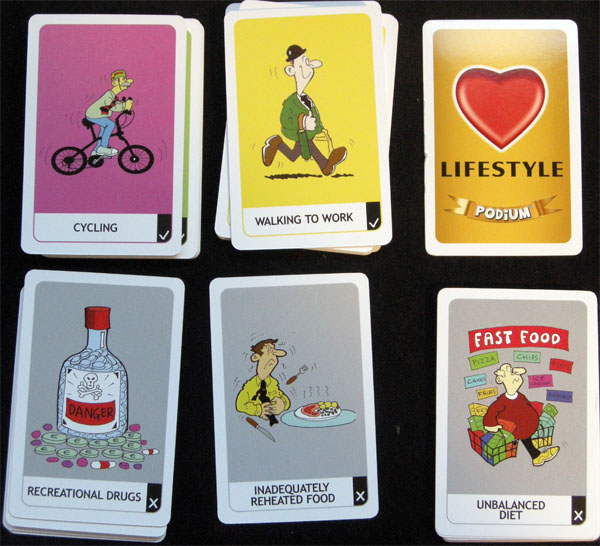 | | | | | |
| --- | --- | --- | --- | --- |
| | | | | |
| INDEX (MAIN) | ALL THE GAMES | ALPHABETICAL | CATEGORIES | WHAT'S NEW |