L'ETAPE DU JAUNE
La Main Au Panier, France, 1990s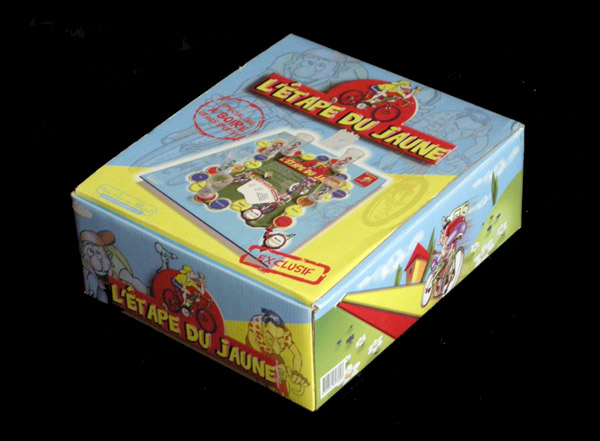 Unusual, to say the least, French game, which endorses pastis (not any particular brand, however, but the habit of drinking pastis). In case you don't know, pastis is a beverage typically containing 40–45% alcohol by volume, quite popular in France, and which turns yellow when diluted with water.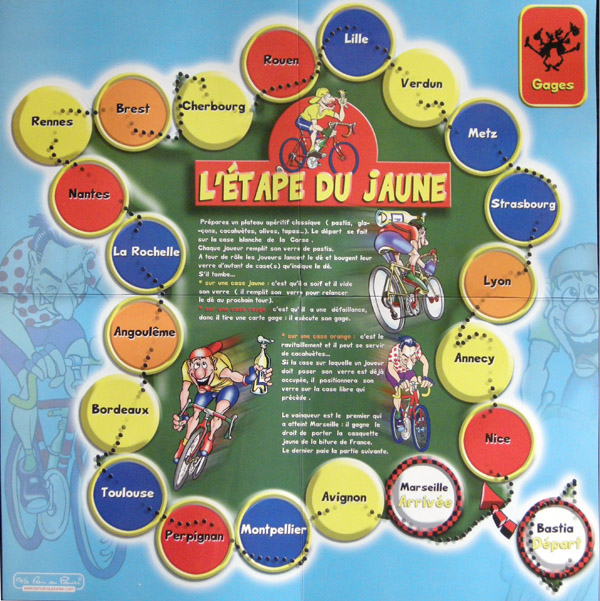 The counters in the game are glasses, which are to be filled (with pastis, of course) and emptied whenever a player lands on a yellow field. Beware, the glasses are not exactly small!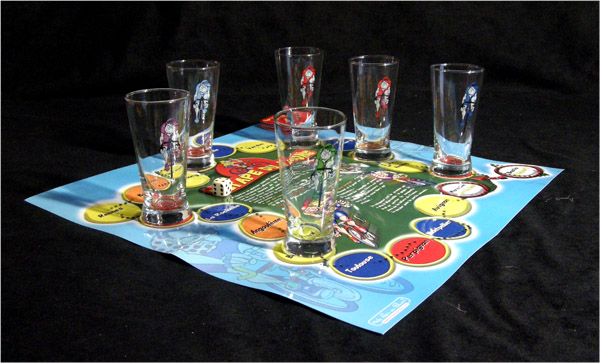 However, orange fields are "ravitaillement" posts, where you can have some peanuts. You will surely need them.

In case of landing on a red field, you draw one of those cards and follow the instructions. A few of the cards have instructions related to the game like "Back to Nice" or "Go to Bordeaux", but most of them have absurdities like "Whistle the national anthem", "Imitate another player", and so on. Probably fun after the third pastis anyway.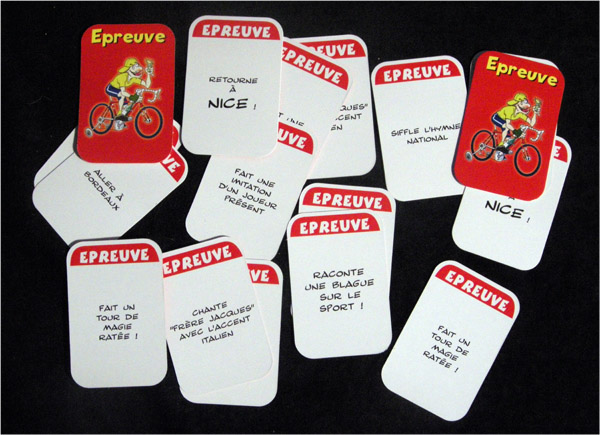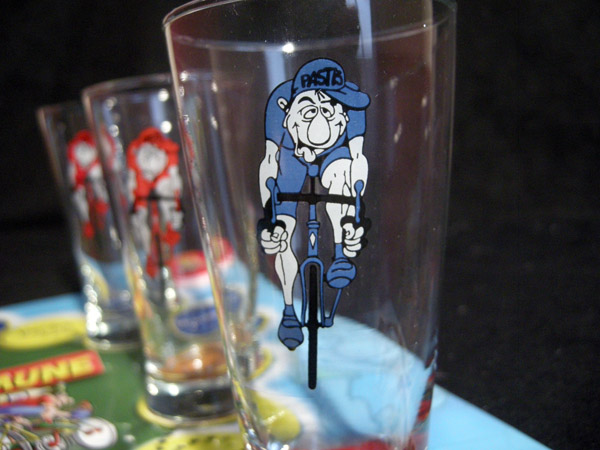 No comment.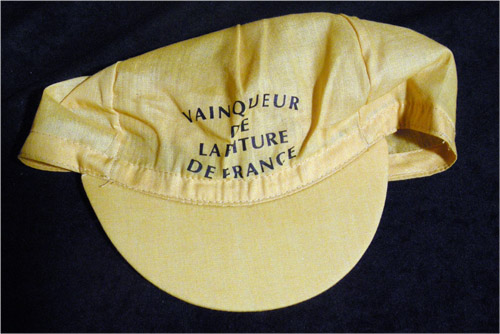 Included with the game is a yellow cap (as in the Laurent Fignon game), but here the legend on the cap says ""Vainqueur de la biture de France" ("biture" means alcoholic drink).
| | | | | |
| --- | --- | --- | --- | --- |
| | | | | |
| INDEX (MAIN) | ALL THE GAMES | ALPHABETICAL | CATEGORIES | WHAT'S NEW |