SPORTMAGAZIN
Spika, East Germany, 1973
Sport's games compilation by Spika, which includes a cycling race (two cycling races, in fact: individual road race and time trial). This is the cycling board, though I am not sure I would have guessed it by myself.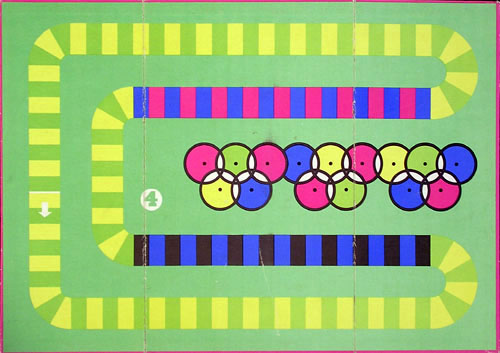 The other sports features are Stadium Athletics (9 different competitions), Marathon (on a different board), Penthatlon, Ski jump, Football, Ice Hockey, Biathlon, Car Race, Motorcycle Race...

Lost of elements and figures for the different games. Much better than plain round counters! We find 6 teams of four riders, although we only use 1 rider per team in the individual race. We do use four riders in the time-trial race, but since teams run consecutively, some riders could have been spared. Anyway, I am not complaining!
The riders are typical from Spika games. Compare with those or those. I like them, they are photogenic, aren't they?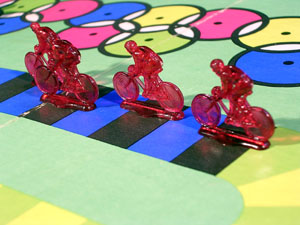 | | | | | |
| --- | --- | --- | --- | --- |
| | | | | |
| INDEX (MAIN) | ALL THE GAMES | ALPHABETICAL | CATEGORIES | WHAT'S NEW |