TOUR CYCLE FREE
Luke Morris, UK,/Japan, free download, 2010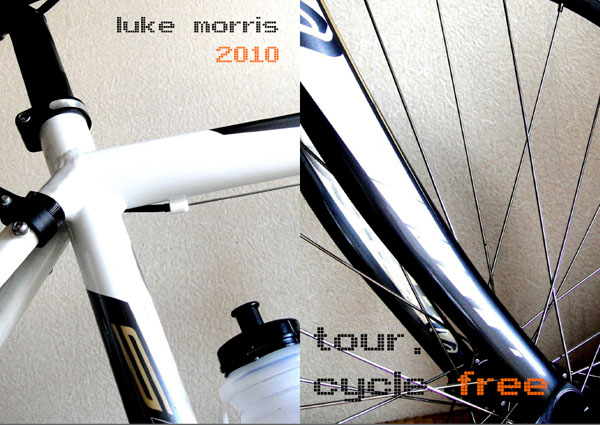 A very interesting new game by Luke Morris (previously know for Tour).

It has been said that this game bears some formal resemblances with 2Ruote. The most remarkable coincidence is that both games use relative movement (a concept I explain in my text "New Directions In Cycling Board Games"). However, they are not the only cycling games to use it. Bikbik, for instance, is an unfinished gaime by Jaime Munárriz and Esther Berdión that has been in the unpublished games section of this site for years. My new game TakTik Tour (still in the test phase) also uses relative movement, and I expect to see more games that use it in the next few years.

Of course, both 2Ruote and Tour Cycle Free are what I (quite abusively) call games of no chance, games that do not use randomizers (dice throws, card draws or similar), al least in the basic mechanics of riders' movement. But this can hardly be considered a coincidence between two games but a feature (it's like saying that two games are similar since they both use dice). I do not think these games are are similar (probably, the most improbable coincidence by far is that both represent a cycling race), and since both games are free to download, the best thing you can do is check it yourself.

By the way, I want to write a longer comment on this game (and some other new games), and I hope I will soon.

Each of these terrain cards represents 15-20 kms.

Like Tour, this game uses hiperrealist rider parameters
Download Tour Cycle Free from Boardgamegeek
| | | | | |
| --- | --- | --- | --- | --- |
| | | | | |
| INDEX (MAIN) | ALL THE GAMES | ALPHABETICAL | CATEGORIES | WHAT'S NEW |